Tink is finally free
After nearly four years in label limbo, the Chicago rapper and singer has been released from her deal with Timbaland.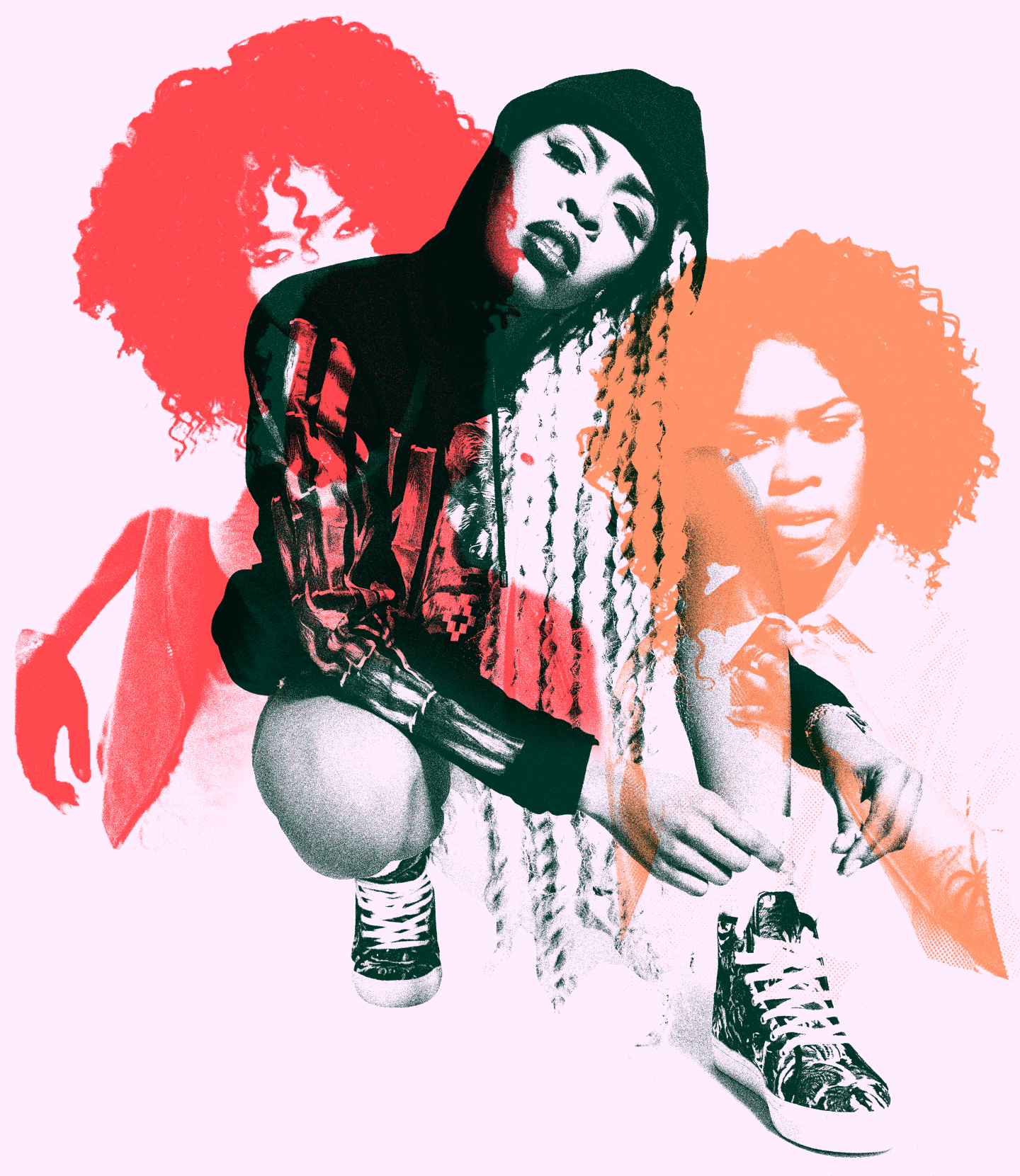 Last year, fans online began to wonder what happened to Tink: it had been 16 months since the 22-year-old had dropped her last mixtape, and 6 months since she'd dropped off of social media completely. Then, in December 2017, she returned to Instagram with a selfie and a declaration. In the photo, she stands confidently in front of a full-length mirror, wearing bronze heels, a denim skirt, and a mint green top. "You're beautiful. You're gifted. You're strong. You're courageous. You're powerful. You're loved," she wrote in the caption. "Your story is yours for a reason! Only you can dictate the next chapter." At the end of the message, she wrote the hashtagged phrase, "#freeAtLast."
By the time she finished high school in 2014, the Chicago native had already put out five mixtapes, each an increasingly promising display of her talents as both a singer and a rapper. But since signing a joint deal with Timbaland's Mosley Music Group and Epic Records the same year, Tink's releases have been few and far between: two 2015 singles that were meant to be a part of her delayed debut album, two mixtapes that she financed and released on her own with no label backing or promotion, and a handful of loose tracks and collaborations.
At the beginning of 2017, Mosley Music Group, and Tink by extension, severed ties with Epic, who had been distributing Timbaland's label. Now, after months of negotiations, Mosley Music Group has agreed to release Tink from her contract, a representative from the label confirmed to The FADER. For the first time since she was 18, Tink is a completely independent artist.
When we spoke on the phone in January, Tink was at home in Chicago, enjoying some down time in between studio sessions. "I really had to get a grip on everything in my life so that I could come back and be able to just focus on the music this year," she explained of her recent absence from social media, and the emotional toll of untangling herself from her label. "I had dedicated so much time, and we had put in a lot of work together, me and [Timbaland]. We had an album done, but that whole process was just very shocking to me. Going into something and having such high expectations for it, then having to refocus and reprocess everything. I had to really just dig deep and find out what I wanted to say next."
From the very beginning, Tink's power was in her piercing relatability. On her first mixtape, 2012's Winter's Diary, she sang candidly about ride-or-die love, late-night hookups, and the intricacies of her life as a teenager in her Calumet City neighborhood. One of her first music videos, for the Winter's Diary track "Bonnie," when she was 17, shows her waking up and scrolling through her iPhone to find a text message that reads, "Goodmornin bae I miss u." In the song, a slow-rolling ballad about supporting her man through thick and thin, Tink sings, "And I know that he loves me / 'Cause I give him what the streets can't." Winter's Diary arrived at a peak point of '90s R&B nostalgia, when Tumblr was the primary mood board for teens across the country. But Tink came across as a genuine next step, rather than an imitator, telling coming-of-age stories for young women of the social media generation who saw themselves in her lyrics.

"She was just a talented soul. She could rap, she could sing, she was beautiful, she was funny. But she's a Pisces so she's very reserved — she thinks a lot," said Lyrical, a former manager who first started working with Tink in 2012 and parted ways with the artist at the end of 2014. "The shit that she was making was all for the females. And it was like, Damn, she's saying shit that I needed to go back and say to an ex-boyfriend like 10 years ago. It was intriguing because she was speaking real shit and somebody was finally speaking for us."
At the time, all eyes were on Chicago, as Chief Keef, Lil Durk, and others were carrying drill past Chicago's borders with their own visceral, unsparing stories from the city's most neglected neighborhoods. She first gained widespread popularity in Chicago's high schools after releasing freestyles over Clipse's "Grindin" and Keef and Young Chop's "3Hunna." For Tink — who grew up singing with her mother in the church choir, studying the harmonies of SWV, and absorbing the tenacity of Nicki Minaj's early mixtapes — the drill sound was limiting. But her association with the movement, through videos shot by drill's go-to directors DGainz and A Zae and collaborations with Lil Durk and Edai, gave her versatile back catalog some deserved attention. In the next year, Tink would branch out further, collaborating with experimental production collective Future Brown and Sleigh Bells.

"The shit that she was making was all for the females. And it was like, Damn, she's saying shit that I needed to go back and say to an ex-boyfriend like 10 years ago." — Lyrical, Tink's former manager
But it was a hometown collab that eventually led Tink to a major label deal. During her first, and only, studio session with Chicago production duo Da Internz, she hopped on a dynamic track with a sure-fire Jeremih hook called "Don't Tell Nobody." Soon after, Kosine of Da Internz remembers playing a series of unreleased tracks for Timbaland during a studio session. "The last song I played was Tink, 'Don't Tell Nobody.' At that point, [Timbaland] began to beg me to introduce her to him," he said. "I jumped at the opportunity and it was one of the worst mistakes of my career."
Within weeks, Timbaland flew Tink down to Miami to record. The first day they met, the producer took the young artist for a ride in his Maybach. "It was an immediate click," Tink told me about their initial meeting. "He told me about how he started in his basement and the way he did it when he was coming up with his team of producers, and just reflecting — giving me bits and pieces of game." They spent long nights at The Hit Factory, figuring out how the other worked, before Timbaland suggested they sit down with L.A. Reid., then the chairman and CEO of Epic Records.
Tink had always maintained that she didn't need a major label to realize her musical goals. In the year before she signed to Mosley and Epic, she had flown to L.A. to meet with Motown, Columbia, and others, leaving multiple offers on the table. But, after releasing a high volume of music on her own for three years, she felt like the opportunity with Timbaland was too good to pass up. "At that point in my career, I was going through it. I was still living at home, I had a very nice buzz in my city, but at the time I wasn't really able to take care of me and my mom," she said. "I wanted my family to understand that I was taking the music serious, so when I met Tim, of course it was like a dream. Being from Chicago, you very rarely run into people of his caliber. I was just hungry."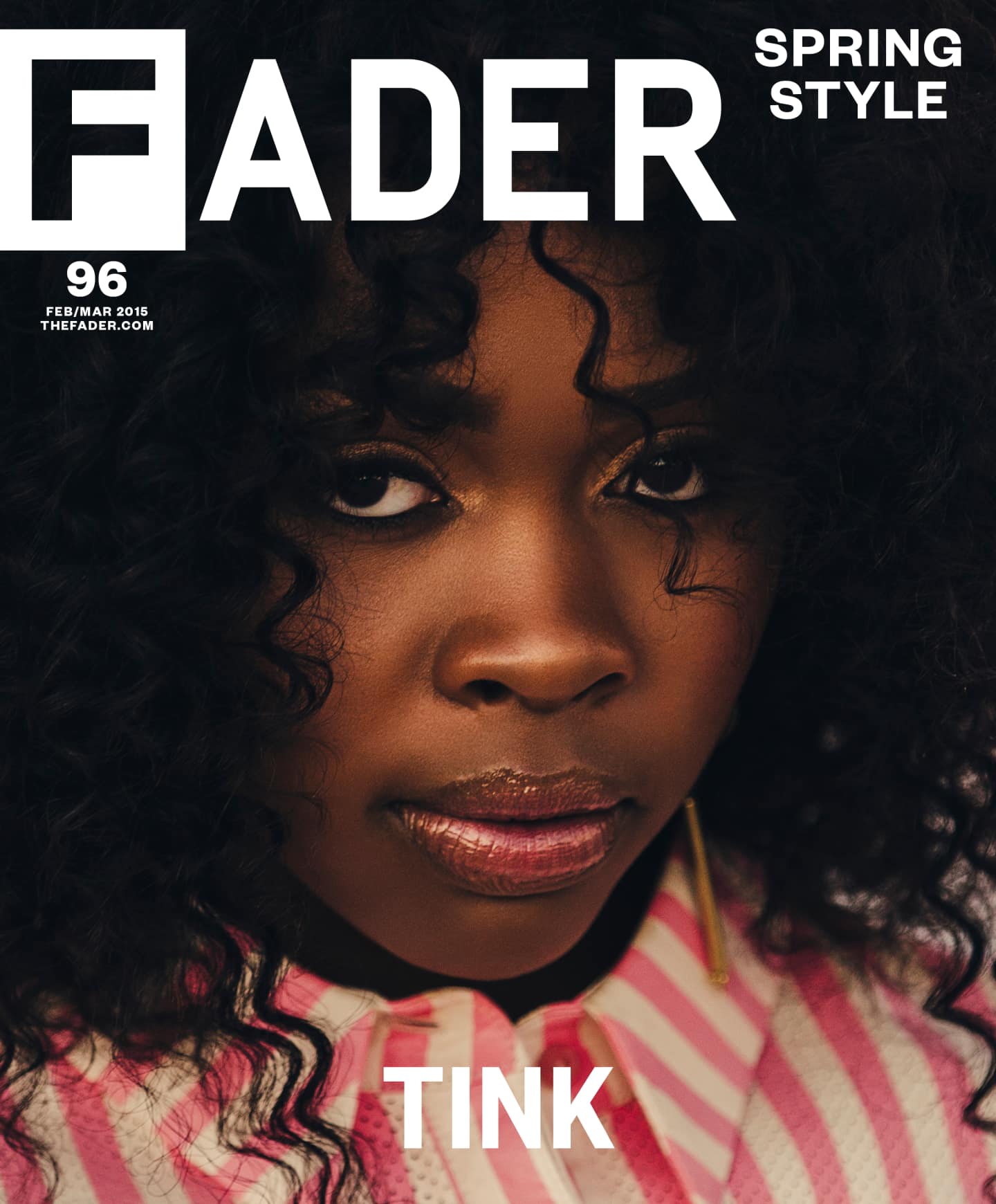 During Tink's performance with Timbaland at FADER FORT in 2015, there was a moment onstage, one that became a headline around the internet, that immediately raised concerns for those who had been paying attention to the Chicago artist's rise. After Tink performed "Million," the Aaliyah-sampling single which was supposed to appear on her debut album, Timbaland spoke to the crowd. "I don't touch Baby Girl's records, you know that's Aaliyah," he said. "I was riding home one day, sleep. She spoke to me in my sleep and said, 'She's the one.'" During Timbaland's speech, Tink paced back and forth on the stage behind him and looked visibly uncomfortable as he pointed to her. "Tim, let's get ratchet," she finally interrupted.
"I remember that day like yesterday because, when we got off the stage, I went to my room and kind of just threw a mini-tantrum," Tink said. "I couldn't believe how it played out. I definitely would never want to try to replace Aaliyah, or fill in her shoes. Me and Tim, we had to talk about things like that, and that was just in addition to what I noticed about the industry: all it takes is one sentence, or one line, one thing like that, and it'll go far."
By 2015, Tink and Timbaland had recorded an album's worth of material for her debut project, which was to be called Think Tink. As anticipation for the project grew, she was featured on the cover of The FADER and appeared on The Breakfast Club and Sway In The Morning. Epic scheduled a July release date for the album, but, with the deadline approaching, Timbaland decided to delay the project. "The album was actually finished. There was an intro, I had interludes." Tink said. "It was [Timbaland's] call to hold back on it, and I think, I want to say, for the benefit of the doubt, he did want to perfect it. But it was Tim's call not to put it out." (Through a representative, Timbaland declined multiple requests for comment from The FADER.)
SB, who worked for Lyrical's management team and managed Tink from 2014 to 2017, said her working relationship with Timbaland soon became rocky: "They were in and out. One minute they were good, next minute they weren't agreeing," he said.
"Ratchet Commandments," billed as the album's first single, failed to chart, while "Million" peaked at No. 38 on the Hot R&B/Hip-Hop Songs. With no viable single to get behind and no release date for Think Tink in sight, Epic pulled back and gutted her budget.
"I just know how it is, dealing with these execs, these male-dominated offices. We're made to feel like we're less than, or as if we're not taking it as serious as some of the other guys. It's really just egos. That's it — it's nothing more than egos." — Tink
Tink was used to maintaining a direct line to her fans through regular releases, and she felt like her label's resistance was a fundamental misunderstanding of how to market her as a singer and rapper. (In 2015, Future released three mixtapes in a six-month period on his way to a No. 1 album for Epic.) The disconnect extended to Timbaland, who continued to delay the release of their album. "There was stuff within the business side that messed up a lot of things," Tink said. "Like, you can love a person to death, but if the business isn't right, there's always going to be friction. I just felt like nobody was paying attention to what I had going on outside of me and Tim. For me, that was the red flag. I stepped into the deal just hoping that I would be accepted for whatever I created. It wasn't that type of situation."
Frustrated by Mosley and Epic's resistance to letting her share new material with her fans, Tink returned to the formula that had initially earned her a loyal following. In between trips down to Miami to continue tweaking the album, Tink spent her time in Chicago, paying for her own studio time, picking the producers she wanted to work with, and, despite objections from her labels, putting together the mixtapes that would become 2015's Winter's Diary 3 and 2016's Winter's Diary 4. The latter project featured some of Tink's strongest work to date and presented her as an evolved songwriter who had new experiences to share in love and in life. But with no label backing or support, save for two productions from Timbaland on WD4, the mixtapes failed to achieve commercial success.
SB said it was Tink's unwillingness to "do the runaround" — meeting the right people, shaking the right hands, and displaying it all for her followers on social media — that put her in bad standing with her labels and stalled her career. Though she had always been an open book to her listeners, Tink found it hard to reconcile the person she was with the person it seemed like she needed to be to succeed in the industry, where she quickly recognized her talents, and the substance of her songs, would always come second. "Being a woman you have to fight a whole lot harder for what you want," she said. "It's unfortunate. There's nothing you can tell me that makes that make sense. I just know how it is, dealing with these execs, these male-dominated offices. We're made to feel like we're less than, or as if we're not taking it as serious as some of the other guys. It's really just egos. That's it — it's nothing more than egos."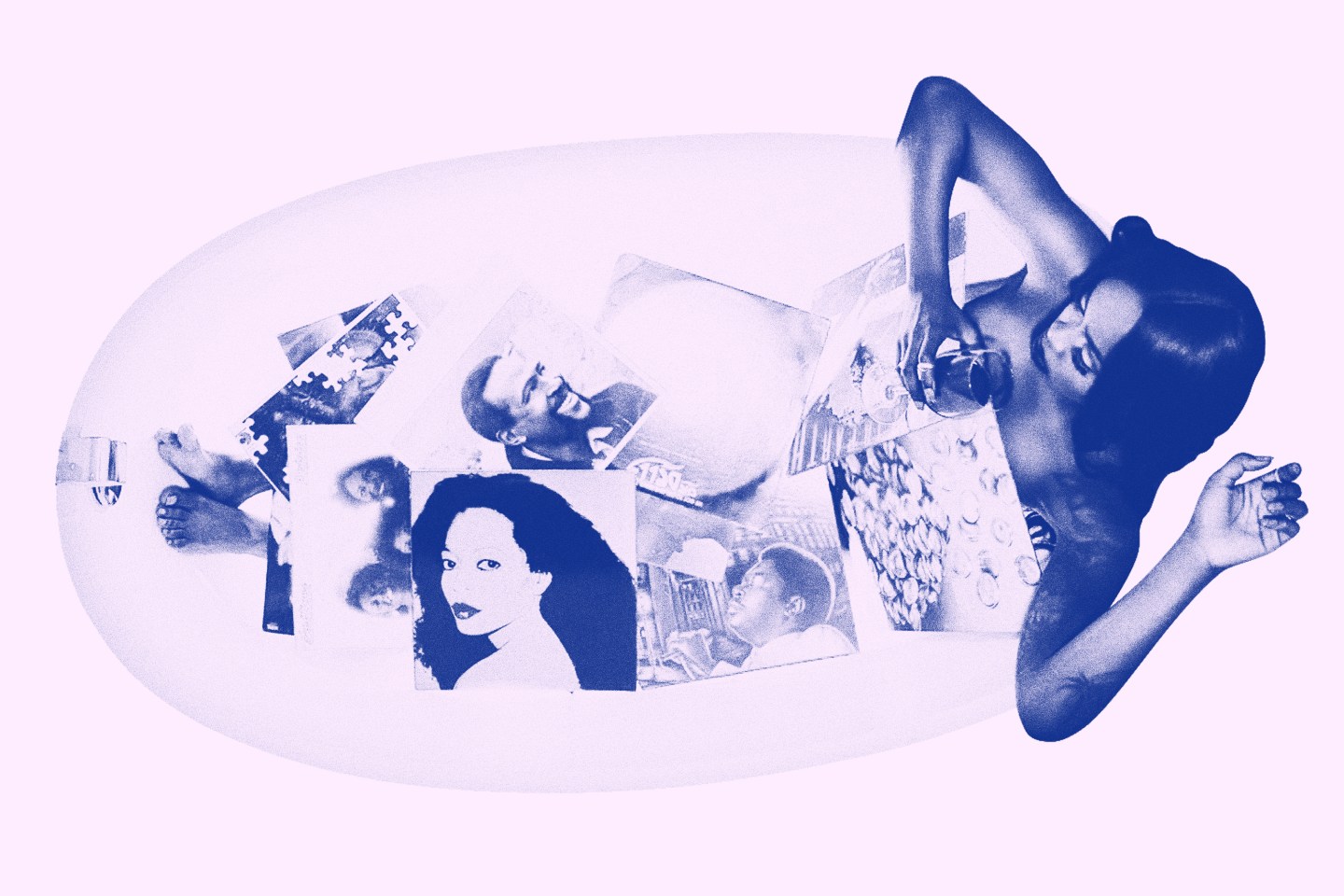 In a February 2017 interview, Tink told DJ Vlad that she hadn't spoken to Timbaland in three months and said that the ball was still in his court when it came to releasing Think Tink. That spring, she began to seek a permanent solution that would get her out of her contract with Mosley, eventually reaching an agreement with the label last December. Gary Marella, the president of Mosley, told The FADER, "We love Tink and think she's dope, things just didn't work out creatively."
Tink stressed that she's not upset at anyone at Mosley or Epic and said she's focused on applying what she's learned to her next steps. "Over time, people grow up — I grew up," she told me. "I had to get on my boss shit and hire some new attorneys. I had to take a couple flights and sit down with different people who could actually help me in my situation. I had some setbacks; I had people fighting me from either side. Ultimately, I'm just happy that we're at an agreement right now."
After years going back and forth to Miami, Tink spends most of her time in Chicago now, though she said she spent a period recording in L.A. last year and appreciated the fresh perspective. Still, home is home. "I make my best work when I'm sitting in my house in Chicago," she said. "I can see the bus stops and snow on the ground, seeing the Bucket Boys, and little things like that." In January, she released "Breakin' Me," her first new material in a year. It's classic Tink: a breakup song, with a melodic hook and rapped verses, about picking up the pieces and moving past a toxic relationship. Recorded this past summer, at a frustrating point in her negotiations with her label, the song doubles as an analogy for her journey over the past year.
Now, she is preparing the release of a new mixtape, Winter's Diary 5, and promised more things to come that she "can't speak on right now." Even though Mosley released her from her contract with the rights to her unreleased music, Tink said she's not planning to release any of her songs with Timbaland. She'd rather start from scratch, a new beginning.
---
Additional reporting by Lakin Starling.