Now, Now just keep getting better
Announcing their new album Saved, the Midwestern emo-pop heroes reflect on growing older and believing in themselves.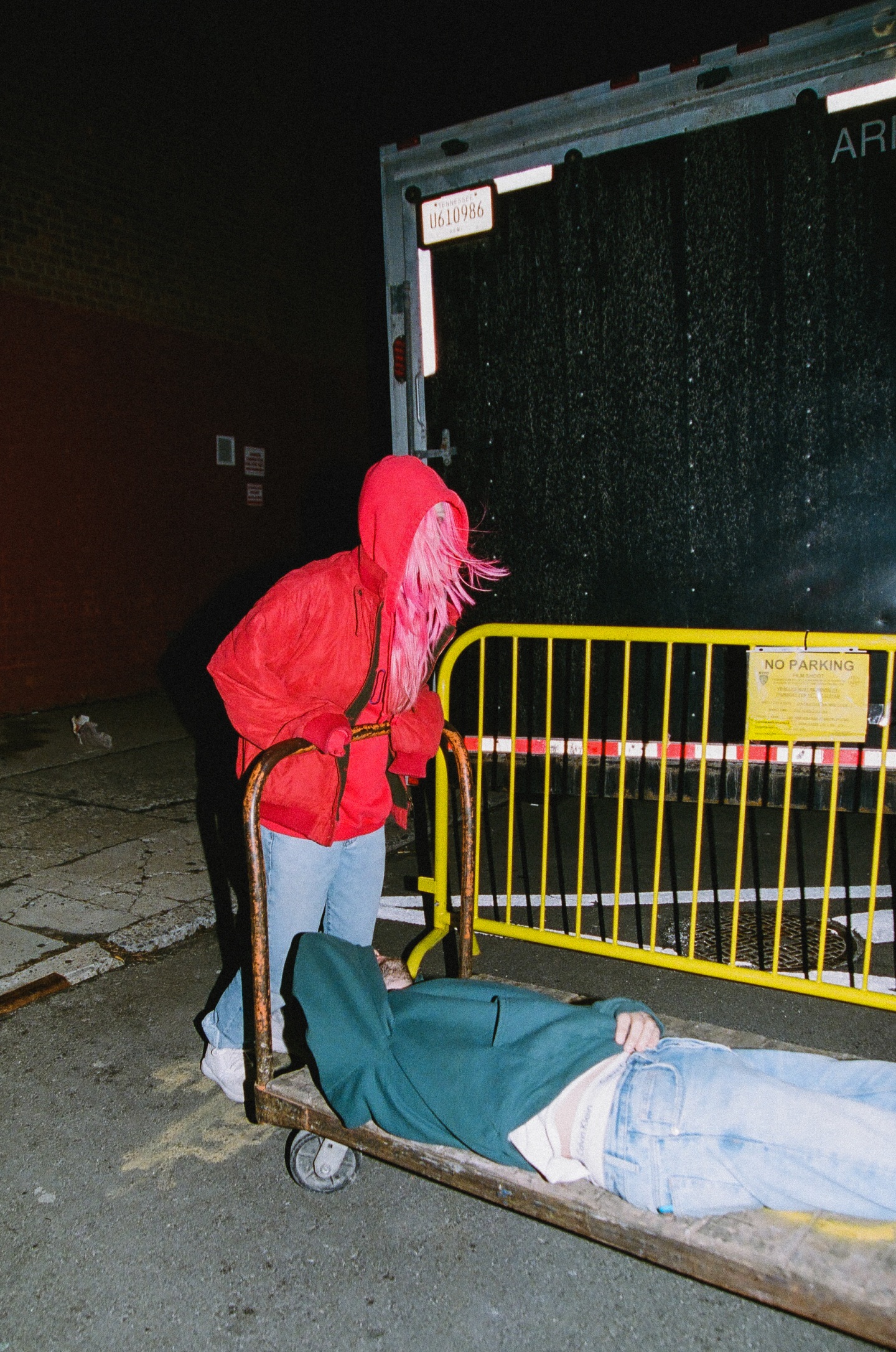 In the perpetual churn of the digital world, nothing is sacred — not even Skee-Ball. I'm tucked away in the back area of Williamsburg's Full Circle Bar on a chilly February day with Brad Hale and KC Dalager, who make up Minneapolis electro-emo spartans Now, Now. As a trio of late-'80s babies, the three of us are currently stymied by a row of Skee-Ball machines that require garish digital screens, a series of interconnected apps, and (of course) a Facebook login, just to get one's roll on.
I eventually manage to buy us a few rounds: a giant "ROLL" button pops up on my phone, and the screen above the machine displays a lovey-dovey profile picture of my fiancé and me at the beach. It's embarrassing, but Brad and KC are blushing a little, too, and not just on my behalf. As they doff their winter garb, it's revealed that they're decked out in some of their own stylish, graphic-melted merch. "We design them ourselves," Brad explains sheepishly, with KC quickly and energetically finishing his sentence: "So it's stuff that we wanna wear."
The band is selling the clothes on the brief tour outing they're smack dab in the middle of; it's just a few hours before load-in time for their headlining gig at Brooklyn's Music Hall of Williamsburg, which follows a support slot for radio-rockers X Ambassadors the previous night at the cavernous Brooklyn Steel. The shows represent something of a re-introduction for the band, which hasn't released a full-length since 2012's dusky, guitar-heavy Threads and has seen its lineup shift since. It's also a taster of sorts for Now, Now's passionate diehards before the release of their forthcoming third album, Saved, which comes out May 18 on former Death Cab for Cutie guitarist Chris Walla's Trans label. (Check out album cut "AZ" below, debuting today on The FADER.)
After six games, it's clear that KC is the true Skee-Ball wizard among us; she consistently outscores Brad and me while admitting with true grace that, outside of the occasional Dave & Buster's trip, neither she nor her bandmate are sporting types in general. Brad was known to enjoy the occasional match of intramural soccer while attending college at Minnesota liberal arts haven St. Olaf, and KC chopped a brick or two in karate as a kid, but was "too shy" to partake in the "Ki-yah!"s that accompany every kick. This resistance to exhibiting showiness has lent a certain charm to their music, dating back from their MySpace beginnings as Now, Now Every Children in the mid-2000s.
So the overall boldness of Saved is surprising: it's a smoky, neon-hued electro-pop record that largely swaps the live-band sound of Threads for glowing synth pads and crisp drum machines. Listening to Now, Now's music has frequently felt like gazing out a rainy window in the daytime, feeling as small as the drops that dot the glass pane, and Saved transports that feeling to a more nocturnal setting — street lights streaking the back window of a taxi, a mature rumination on longing cast in alluring, complicated hues.
Fans might be shocked to hear the sonic changes, but the band is more than pleased with the outcome. "I've never experienced writing a song that I actually want to listen to before," KC gushes. "This feels like the first record where, if I was on the radio scanning channels, I'd be like, 'What is that? I want to hear that.' That's never happened before."
"We've never had a summer-feeling album before, and I wanted it out to come out in the summer," Brad says, and Saved certainly does sound like prime festival-season music — the kind of album that's all but guaranteed to propel Now, Now to greater heights of visibility than ever before. Ironic, perhaps, when considering that the pressures of impending success made the album nearly impossible to complete.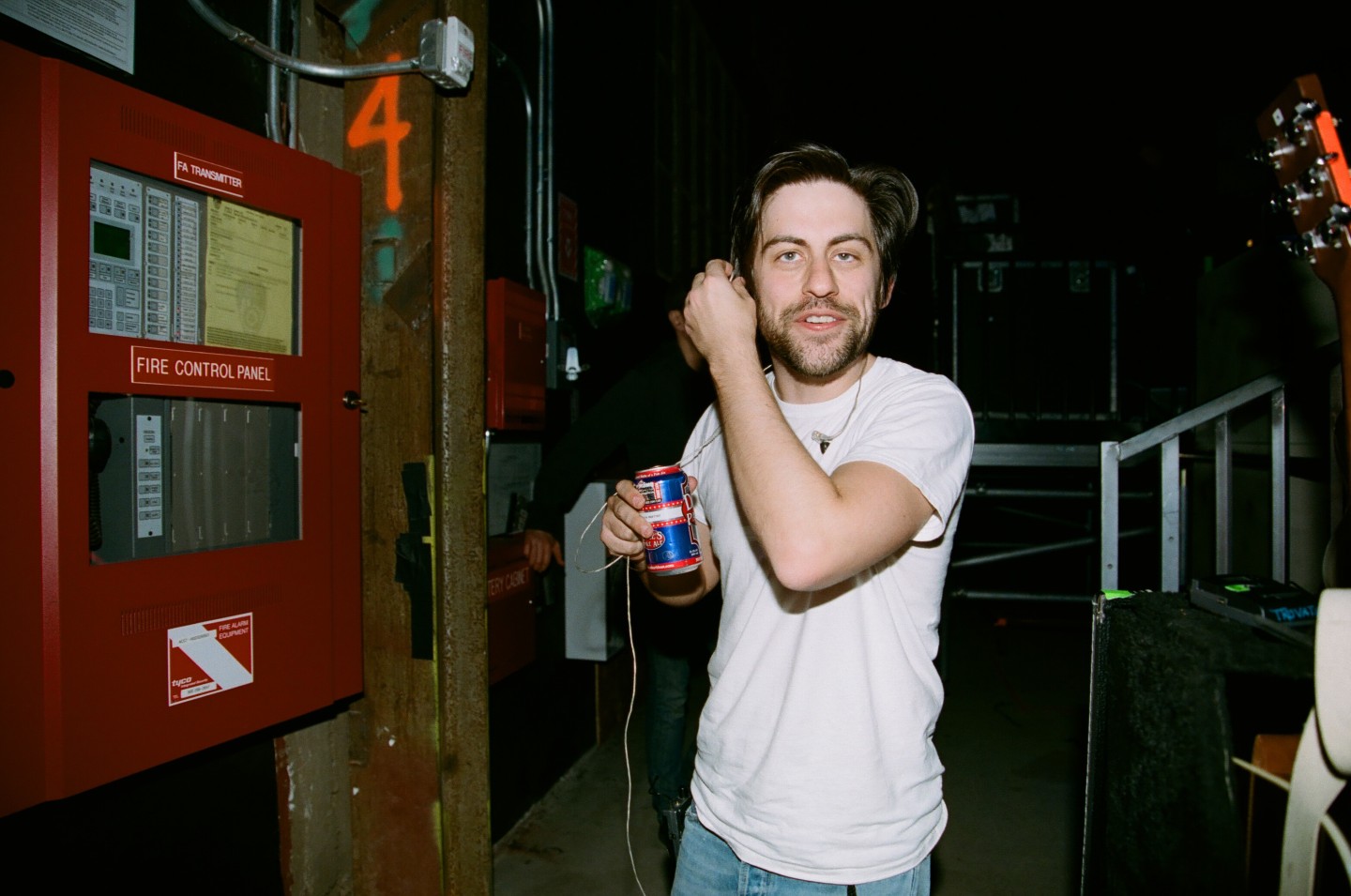 KC and Brad are both 30 years old, and their career arc as Now, Now is as inspiring as it is familiar to any aging millennial who's ever treated their past as a reflecting pool, gazing at the surface in hopes of finding deeper meaning. They're suburban kids raised on Death Cab who posted demos online, got buzzy, grew older, and are still navigating the treacherous waters of self-consciousness and failure as they continue to mature.
They both came of age in the Blaine suburb just outside Minneapolis, where they still reside. After a five-year period in which KC's family lived in the Virginia suburb of Mechanicsville, she returned to the Midwest at 15 — just in time for marching band camp, an away-from-home experience that had the percussion nut feeling a bit anxious. "I just thought to myself, I hate interacting with people — this is going to suck," she says in Williamsburg's Lo-Res bar. "I remember sitting next to my drum thinking, This is my friend."
As it turns out, she made one more: in between practicing block formations and honing their hash steps, KC and Brad met for the first time. "I didn't talk to her for a while, but I noticed her immediately," Brad says. KC recalls feeling intimidated. "I thought Brad didn't like me because his initial personality — and it's still there — can be very dry." At this, Brad gives a brief and knowing smirk. "I'd tell a joke or try to be funny, and he'd be like, 'OK.' I was like, 'This kid doesn't want anything to do with me.'"
But when the dust of band camp settled, KC recorded her very first song to a 4-track — "I was really upset, listening to Avril Lavigne, and I wanted to get all my teen angst out" — and played it for Brad, who unbeknownst to her had already been experimenting with his own musical exploits. His father was in a band when he was younger, too, and lent him equipment that he and his family members recorded music with. Hearing KC's music was cause for him to get more serious in his artistic pursuits. "My dream was to be a producer for a girl group," he recalls with a smile, "and I saw my shining star in the distance."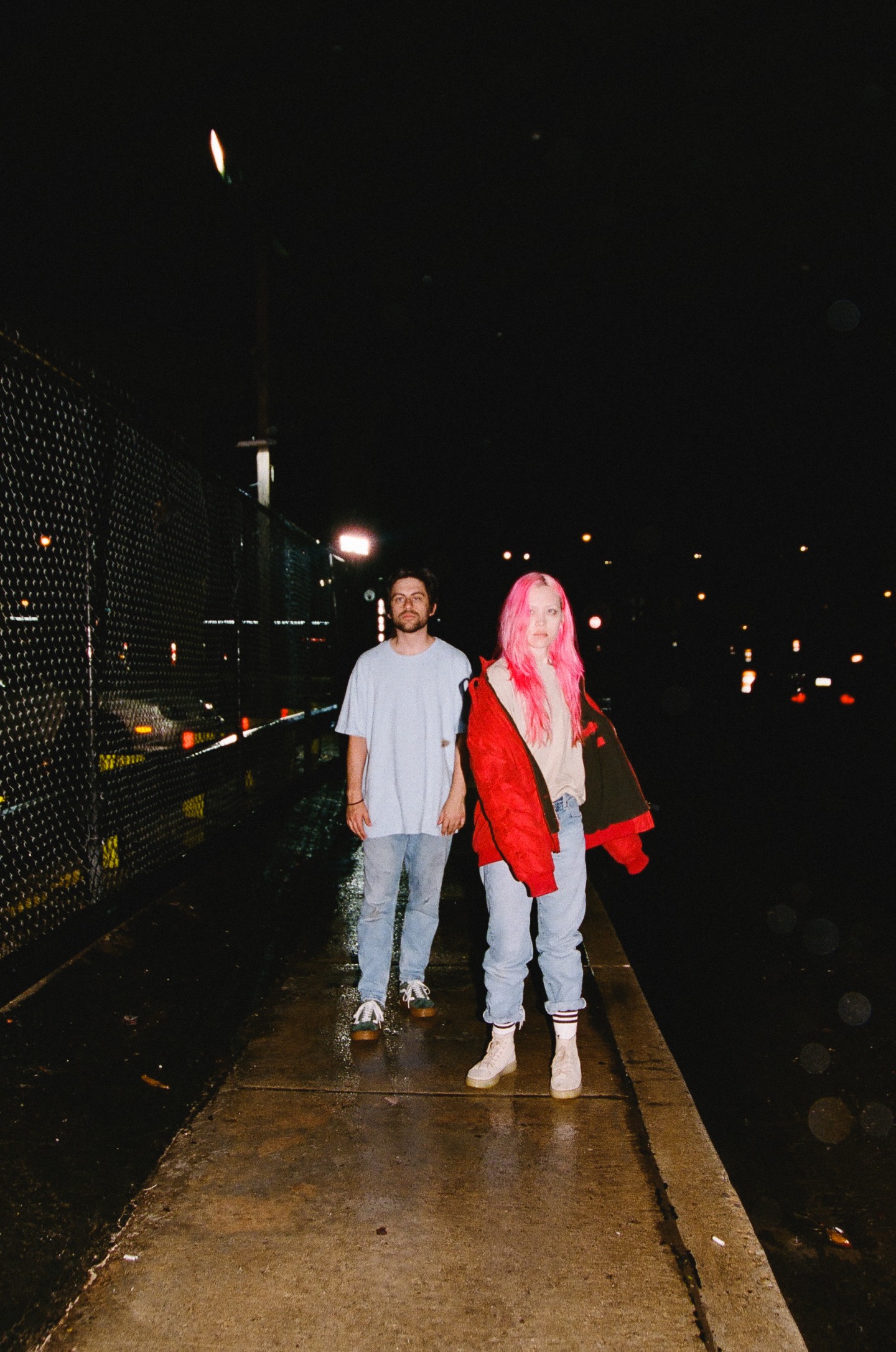 "My dream was to be a producer for a girl group, and I saw my shining star in the distance." —Brad Hale
The first song they wrote together was "We Will Meet Again," a heretofore-unreleased ode to their departing marching band drum major. KC played it over a boombox at her graduation party; "It gets stuck in my head whenever I remember it," she says. Along with a rotating cast of friends and family members, they toiled in teenage obscurity while absorbing the pop cultural lessons learned from the artists of their youth — Alanis Morissette, Sheryl Crow, the Cranberries, and other guitar-led pop-rock iconoclasts from the peak of the CD Era.
"That was when someone would write music and someone else would find something in it — people writing for themselves and getting discovered, instead of people writing for the world and trying to get discovered," KC explains. "Everything was on the radio then. There were bands on the radio. I can't think of a single band I hear on the radio now."
Suffice to say, the music industry in the early-2000s was quite a different beast — a period in which illegal downloads and a war-torn economy crippled economic growth across the board. The same widespread digital sharing that kneecapped record sales also tore down the boundaries of access when it came to making sure the world heard your music. No one had to wait around to be discovered anymore — which was good, since Brad and KC weren't interested in waiting.
So it follows that the first iteration of Now, Now — Now, Now Every Children, that is — first took shape in the hallowed and since-deserted halls of MySpace profiles and PureVolume pages. The name itself came from an endearing typo KC willed into existence after addressing, in her words and accompanied by a laugh, "Two people we knew on the internet who were fighting about who loved us more. I was trying to be like, 'Now, now you guys.' I wrote 'Now, now every children' instead, and it turned into our joke."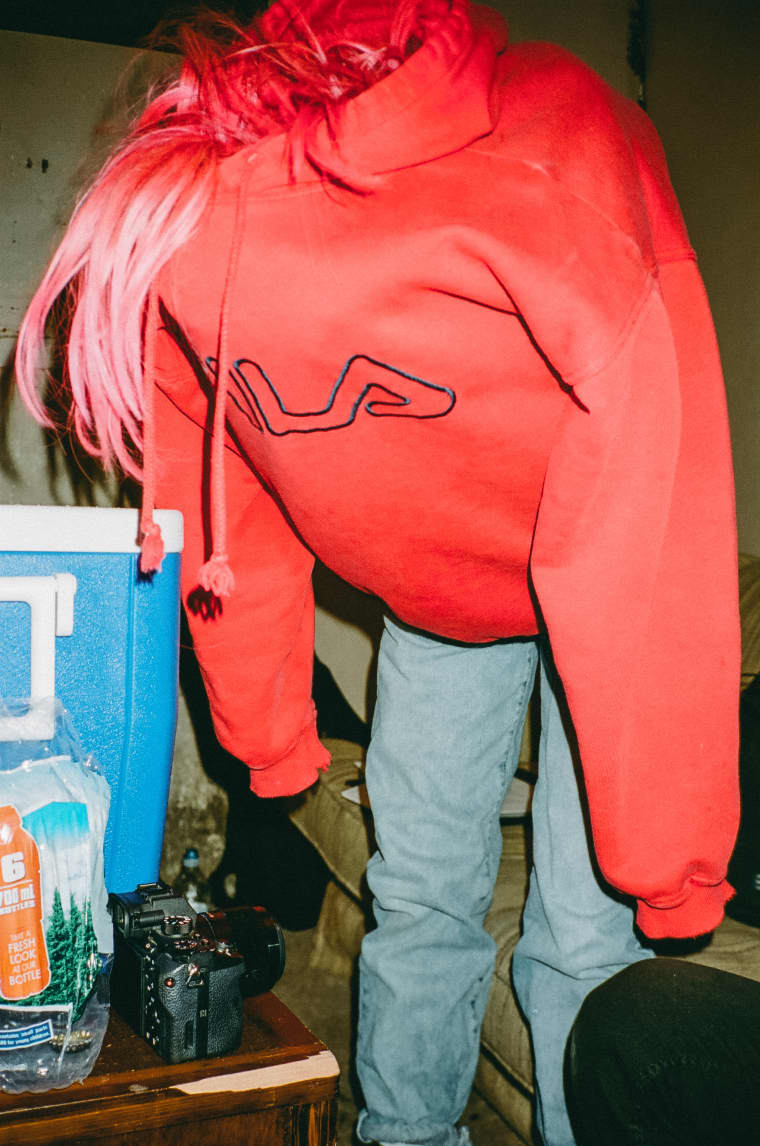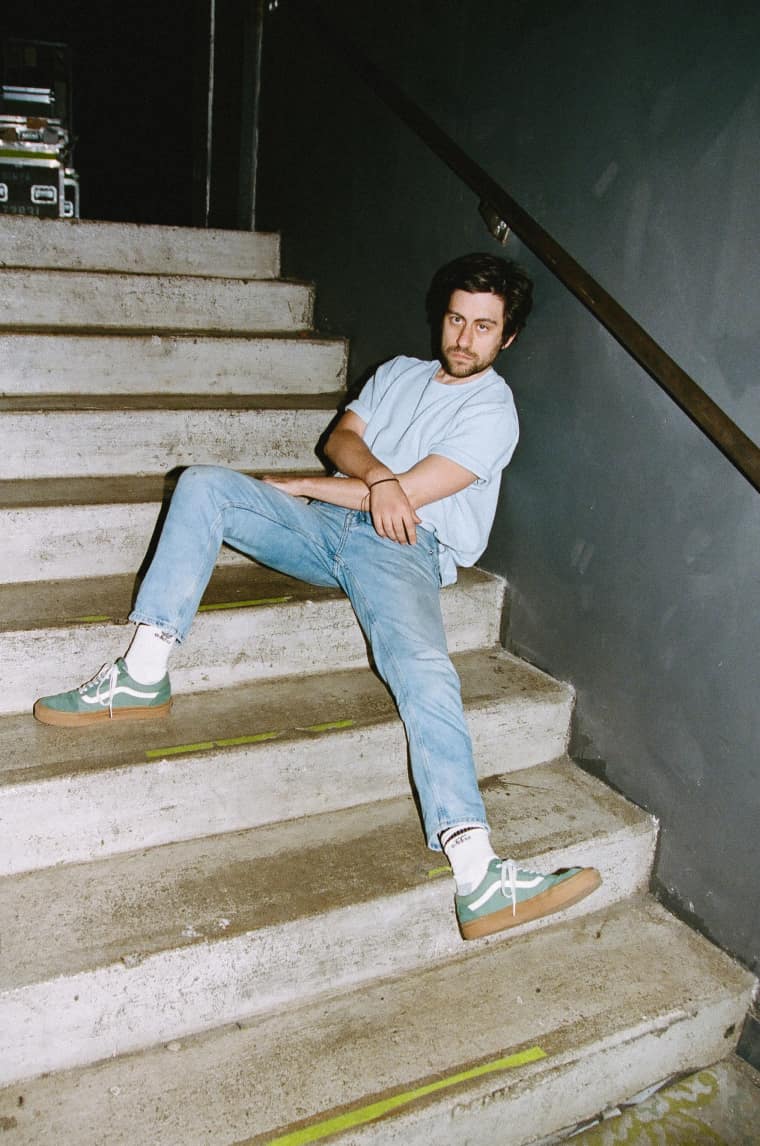 The band's first gig went down just a year or so later at Minneapolis coffee shop The Beat, opening for local act Red Fox Grey Fox with Brad's sister and her boyfriend throwing in on instrumental duties. "We were like, 'We only have four songs — is that OK?" KC remembers. But as the band's catalog grew, so did the distance between them while Brad attended St. Olaf College to study composition. "It wasn't great for us," admits KC, who chose not to attend college after spending most of her high school senior year "really depressed," only showing up for band class and marching band rehearsal. "All I wanted to do was stay home with my dog and write songs. When he left, I was like, 'Oh my God, what am I doing?'"
Working through the distance eventually paid off in the form of a record deal with local scene magnate Ian Anderson's Afternoon Records label, who released Now, Now Every Children's debut, the energetic and warm Cars, in 2007. The resulting gigs were still lean — "Shitty things at bars where they didn't even pay you," KC recalls — until a big break came through from an unlikely source. Brad, who also doubles as a capable graphic designer with recent work for acts ranging from the War on Drugs to the National and Sylvan Esso, had placed an advertisement for the band in the back pages of Alternative Press, and it caught the eye of Tennessee emo heavyweights Paramore. "It was really shitty-looking," Brad says of the ad, with KC quick to reassure: "It was a really good first attempt."
Hayley Williams and the gang invited Now, Now Every Children on an overseas tour — a huge look that came with complications for both KC and Brad. She had her tonsils removed a month previous after a series of minor illnesses, and he was three years into getting his degree in music composition: "I was convinced I was going to do my homework on tour, but as soon as I got there, I emailed my professors to let them know otherwise." Eventually, Brad withdrew from school completely and claims that to this day his parents aren't quite aware he ended his schooling early.
After the tour, the band shortened their name to Now, Now and broke ties with Afternoon to independently release the Neighbors EP in 2010, originally conceived as an extremely limited release of 50 copies. (A wider re-release via Huntington Beach punk label No Sleep soon followed.) "We always really liked making special things ourselves," KC says, and nearly everything about Neighbors' bespoke release — the hand-screened sleeves, handmade friendship bracelets, and hand-taken Polaroids of the band running around Minneapolis — was designed to feel special, even as the music showcased a louder, less distant, and more rock-driven sound than what came before. There's an unassuming quality to KC and Brad that suggests, at face value, that they're not necessarily begging to be noticed — but the music on Neighbors was, unmistakably, the work of a band daring to be ignored.
And the industry capitulated in turn: the EP's twinkling title track made it onto a Grey's Anatomy episode in 2011 (the one where Callie meets her baby for the first time, in case you were wondering). In the world of TV syncs, landing a song on Grey's is akin to pitching a perfect game — a sensation that the band still feels today. "I expected it to be more of an instant spike," KC explains, "but it was more of a slow burn, which was way better — like someone lit the trail leading to the TNT."
The band signed to Trans, a subsidiary of Atlantic, as they were putting the finishing touches on 2012's buzz-builder album, Threads. As avowed Death Cab fans, Now, Now were psyched to be on Chris Walla's label. After years of in-flux lineups, they had a third permanent member too: guitarist/vocalist Jess Abbott.
Brad and KC were able to quit their respective day jobs as Subway sandwich artist and hardware-store clerk, but with increased exposure came the pressure of succeeding in an industry where measures of failure are often a given, regardless of talent. "We had such a different mindset of the industry, and what being in a band was like, that everything was terrifying for us," Brad recalls. "We were like, 'Are we gonna let people down?'" "I felt like we weren't ready for every step we took — and how can you be?" KC says.
Threads wasn't so much a breakout success as it was a high point for a band that had spent the better part of a decade building a steady fan base through online word-of-mouth and high-profile opportunities. Naturally, there were increased expectations that followed their next move, and Now, Now handled the encroaching pressures the only way they knew how: by working and focusing on getting even better while writing the follow-up. The years passed, the work continued: Brad found time on the side to continue working on visual art , as well as his production-focused SOMBEAR project; KC bore down on honing her songwriting skills further; Abbott left the band amicably to focus on her own music as Tancred, following creative differences during the songwriting process. It might sound like Now, Now was on a "hiatus," but can it really be called a "hiatus" if you never took the time off?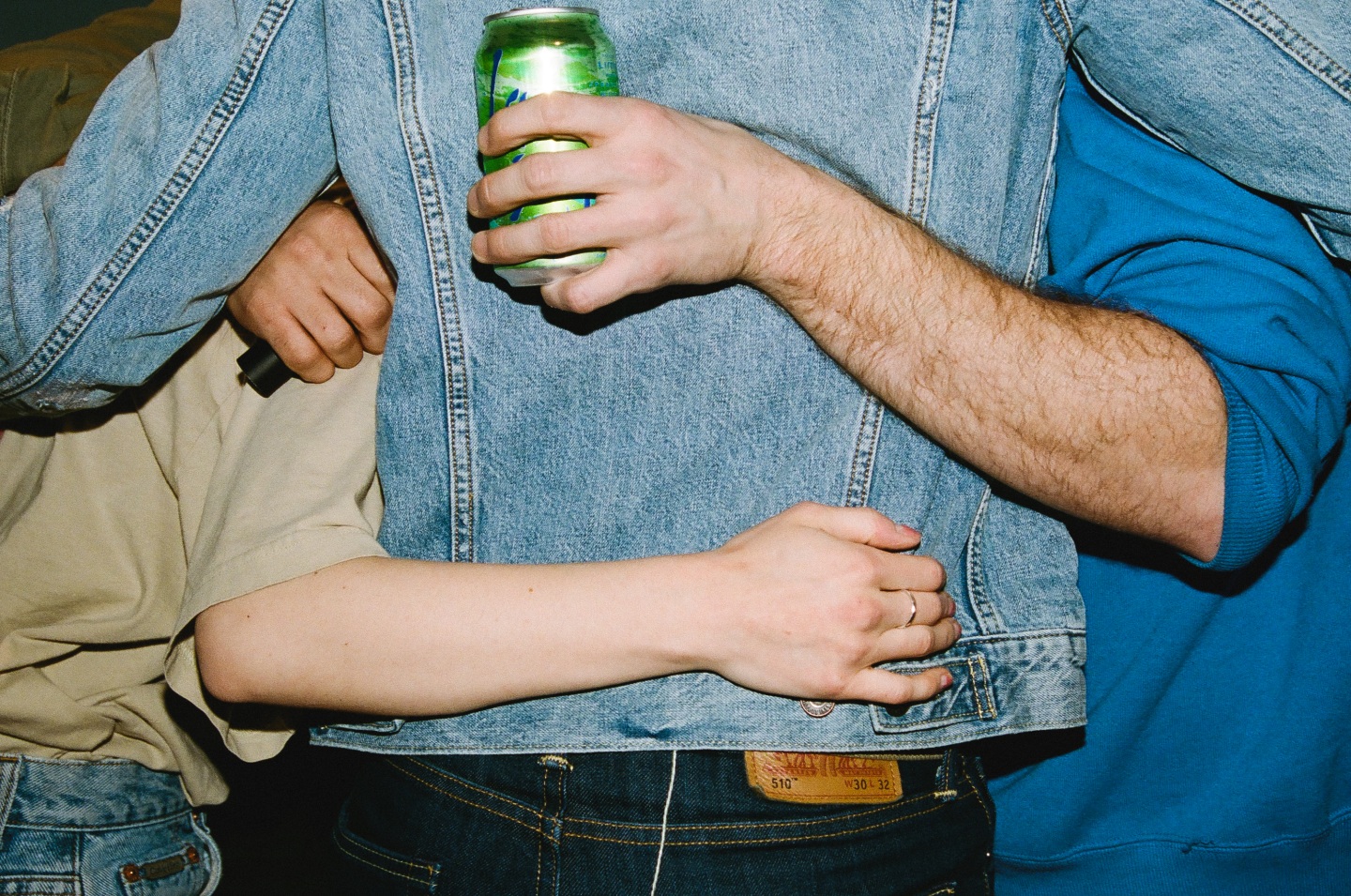 The struggle to be creative, and develop extant works of art out of the relatively thin air that ideas can resemble, is often specific, attuned to one's own emotional makeup, and altogether excruciating. Throw in the constant hum and harumph of the internet, where one expression of impatience can feel like a thousand pounds on your chest, and the ensuing personal reaction can possess the stability of dropping an entire roll of Mentos into a bottle of Diet Coke. For every "Where's the album?!?" tweet directed at someone like Frank Ocean or Grimes, there's always the possibility that the tweet itself is only going to make it harder for said album to arrive.
"It's hard to communicate, 'Hey, I'm glad you like what we do, but we're not doing it for you — we're doing it for us,'" KC explains, carefully. "You don't want to seem like you don't care what anyone else thinks or appreciate it — but it's about creating art, and you create art for yourself. It was really frustrating. There would be a photo of Brad and I at dinner, and people would be like, 'Shouldn't you be writing?' Can I eat a meal? I'd come crashing down any time someone said that."
"No one was more aware of it than we were," Brad says, addressing the time passed between Threads and Saved. "When people were like 'Where's the album?' I was like, 'We know!'" The experience caused the pair to wipe their social media presences clean several times — a bitter irony, considering the role that the earlier era of social media played in their gradual ascent. "It was the first case of experiencing the really critical side of the internet, where I was like, 'There is a very dark side to this,'" KC says. "Not just a couple of people — a whole corner of the internet you don't want to go to. One thing that frustrated people is that I kept saying, 'I'd rather never put another album out than not like the album.' That stressed everyone out, but I was like, 'I just want to put out something I like!'"
Consider the mission accomplished, then: the glimmering elegance of Saved is unmistakably the product of hard work and a striving for personal growth. At times, it's reminiscent of another duo that started out working in emo's confines before pursuing more explicitly electronic sounds: Canada's own Tegan and Sara, who count themselves as fans of Now, Now. "[Chris Walla] was raving about them around the time we recorded Sainthood," Tegan Quin said in an email. "They seemed effortlessly cool and confident for a new band, which I took to be a sign of their imminent success… They've evolved into a solid and significant band."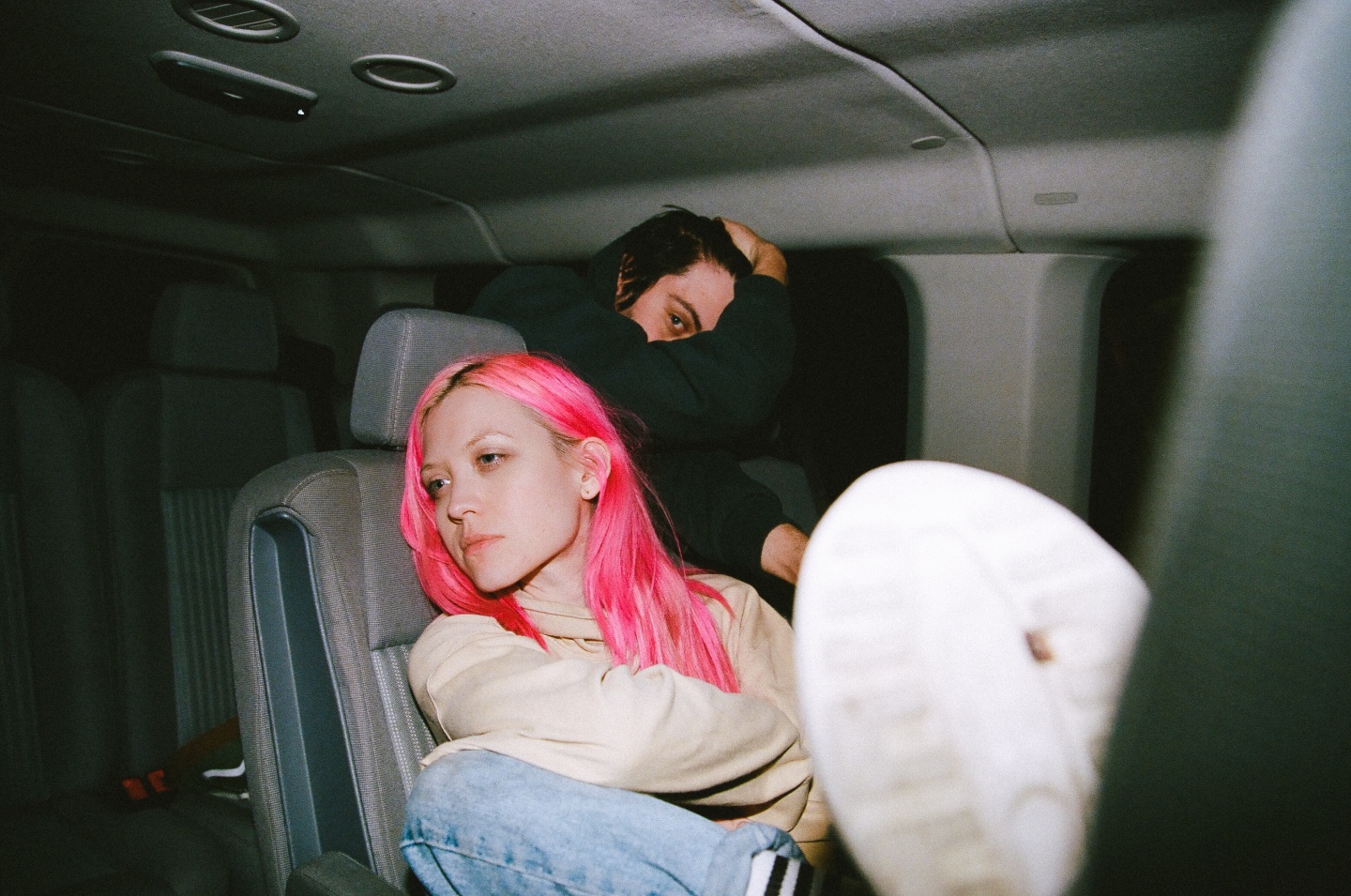 "They've evolved into a solid and significant band." —Tegan Quin
Saved also finds KC exhibiting increased confidence as a lyricist and singer. Her voice is fuller amidst the album's pleasing swirl of stately synths and night-sky atmospherics, her words more directly addressing the goings-on in her personal life — specifically, a few relationships-gone-wrong in between when Threads was released and the present day. "I'm a private person, generally — I have, like, four friends, I like to keep to myself, I'm like a cat," KC says. "I tried to make everything as ambiguous as possible because I was writing about really personal things and I didn't want anyone to decode it. I wanted to say exactly what I was thinking and feeling, without being afraid of being as open and honest as possible."
Overall, Saved is a testament to the creative benefits of taking your time, external pressures be damned; unquestionably, the album contains some of the band's strongest songs to date, from the softly exuberant choruses of "Yours" to "AZ," a standout that combines the band's six-stringed past with the electronic touches they so capably employ throughout the record. It's a document of quiet effort made stronger by overcoming the self-doubt and creative quagmires the duo faced over the last six years. "We needed to be dragged through the mud to get where we are," KC says proudly. "Writing this album, I learned that what you believe will happen will happen."
"Getting through all of these hurdles to get to the point where we could flip ourselves on and finish the record was the most difficult thing that could've happened," Brad continues. "But it was 100% more necessary."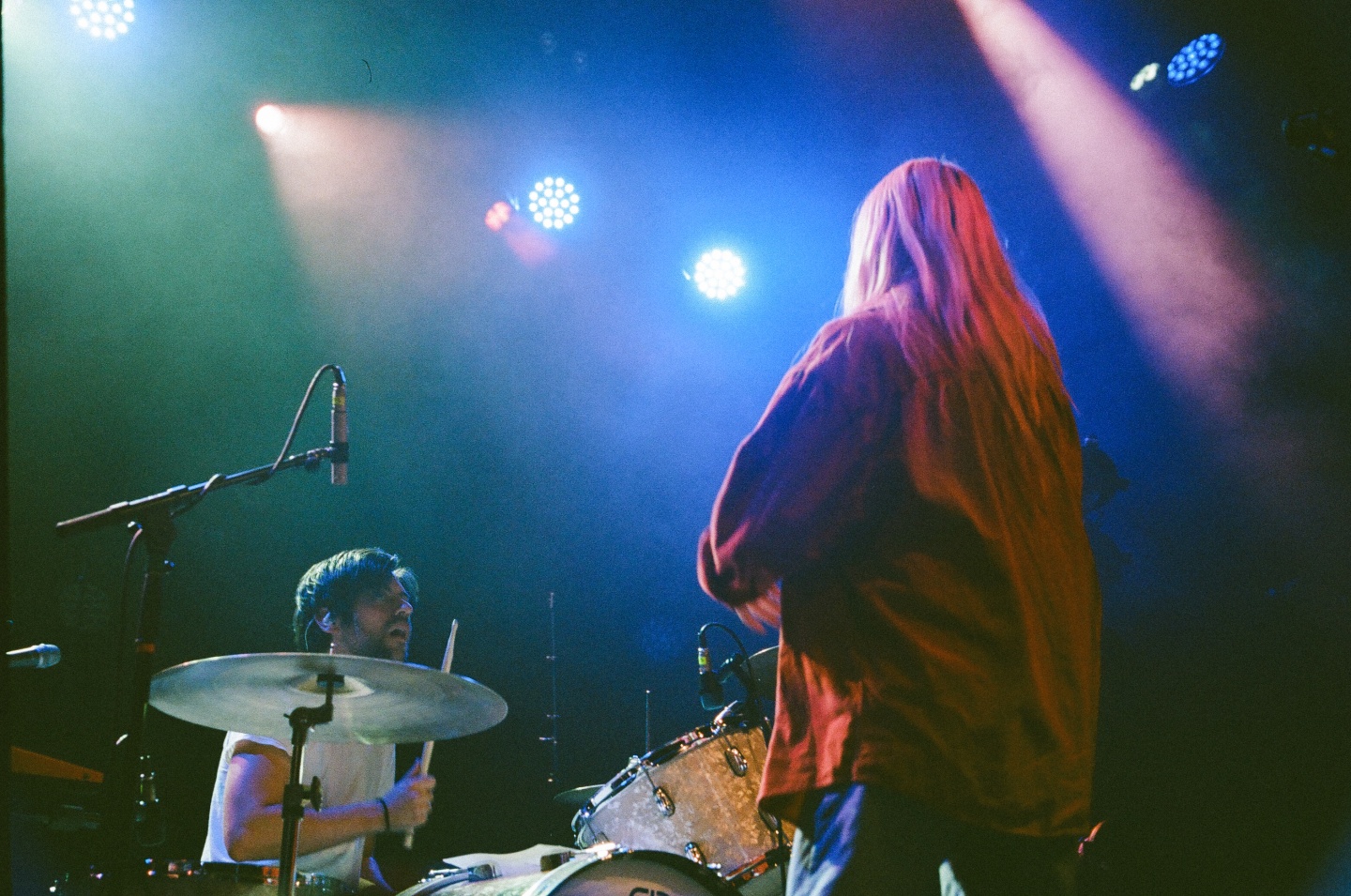 The weather outside Music Hall of Williamsburg is snowy, shivering, and shitty — but inside it's anything but. Now, Now and crew are trying to stay cool in the venue's blazingly warm green room, watching the winter Olympics while munching on Artichoke pizza, Chipotle, and Sweetgreen. Brad returns from a trip to the nearby outpost for Japanese home-goods shop Muji, showing off a new collection of fancy pens. The band's manager asks if he's going to have some "show wine" afterwards, gesturing to a bottle in the green room; Brad wavers, citing some graphic design work he has to zero in on between shows — specifically, tweaking his proposed logo for Bon Iver manager Kyle Frenette's Congressional campaign as the Democratic nominee for Wisconsin's 7th Congressional District, so as to make it "less corporate."
The mathy rock of Philadelphia outfit Mothers rattles the floorboards as they get deep into their opening set; back in the green room, a skier launches themselves in the air on the TV, and a crew member cracks that he'd give his performance "about a 78 — what do you think, Brad?" "I'd give it a 73, but I wasn't really watching," he says half-jokingly. "Should I wear my fuzzy shirt?" he asks KC, producing a cozy-looking beige sweater out of his suitcase. "It's gonna be hot — are you sure?" she asks with a small measure of concern. The sweater is a reminder of some infamous band lore, as the last time Brad donned it onstage, during a Halloween show in 2012, he had a panic attack.
Performance-related jitters haven't been an issue for KC in a while (she cites the band's NPR Tiny Desk performance from 2017 as the only time in recent memory that nerves have reared their ugly head), but she nonetheless warns me that "My speaking abilities get worse as it gets closer to showtime," before launching into a vocal exercise where she pinches her cheeks together while humming like a fish. Brad's in and out of the bathroom, but it's fine: "I pee seven times before we play," he says, laughing, in between trips.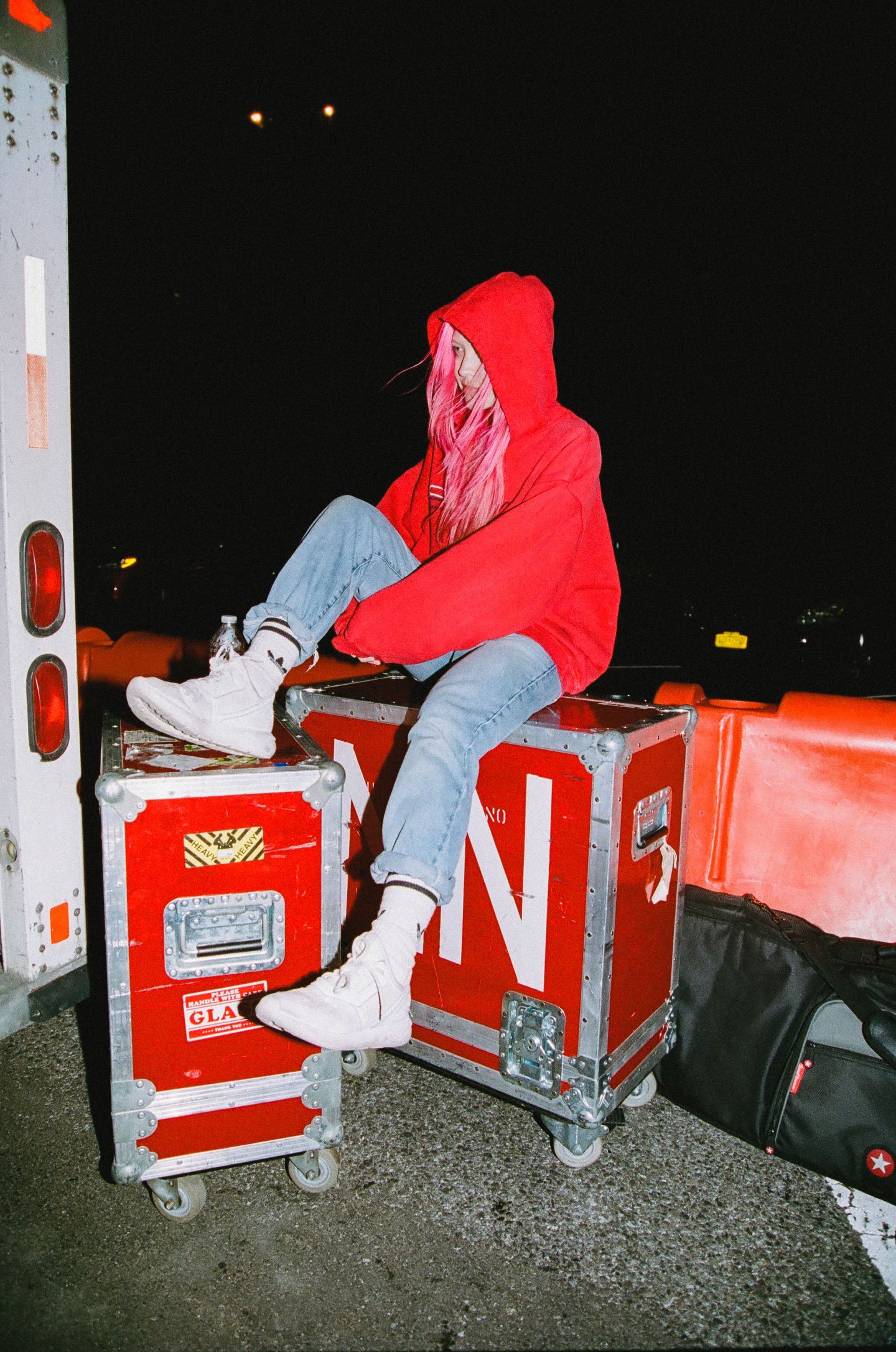 Then, the pre-show huddle commences — a big, warm group hug led by KC, who kicks off by noting that, after years of increasingly profile-raising supporting gigs, the 550-person-capacity venue is the biggest they've headlined to date. "The gang is all here — we have a team," KC enthuses."This is our fucking Olympics!" Brad adds. "Speed skating's on, but we don't need to see it because we're about to play a show," KC picks up. "We're about to do our own speed skating."
Band rituals often take on a snowflake-like nature of individuality; while witnessing Now, Now's, I'm transported back to my own experiences in high school theatre. Every night we put on a show, we'd shut the lights out in the dressing room, get in a big circle, and the seniors would give emotional speeches before the entire group passed a "pulse" around, squeezing each other's hands until it reached the starting point again.
Rituals like these are frequently invisible to spectators, but they're essential to stoking the flames of collective teenage passion that fuel group activities (like, say, marching band). It's true that Brad and KC are getting older, becoming different people, and still figuring out what it means to be both participant and creator in the same digital culture that was once integral to their success — but they're also still the same sensitive souls wondering whether or not to approach each other on the football field.
"We've been through a lot together personally," KC says. "Phases of feeling abandoned by each other, learning how to heal — like any long-term relationship, you're gonna hurt each other's feelings. We get better at communicating that in a healthy and productive way all the time. To go to the dark corner, even when you don't want to, to clean it out — because then it's not a dark corner anymore."

Now, Now Tour Dates:
MARCH
13 - SXSW 2018 @ KCRW Official Night Showcase @ Elysium
14 - SXSW 2018 @ PledgeMusic, NoiseTrade & The Current presenting PledgeHouse
Day Showcase @ Blackheart
14 - SXSW 2018 @ Communion Official Night Showcase @ Blackheart
15 - SXSW 2018 @ After The Gold Rush/Noisepop Showcase @ Sidewinder
15 - SXSW 2018 @ Twix House of Duos @ Lustre Pearl
*More Shows TBA
APRIL
06 - PARAHOY! Cruise
07 - PARAHOY! Cruise
08 - PARAHOY! Cruise
09 - PARAHOY! Cruise
10 - PARAHOY! Cruise
MAY
14 - London, UK @ The Dome
15 - Birmingham, UK @ Mama Roux's
16 - Bristol, UK @ The Exchange
21 - Manchester, UK @ Night People
23 - Berlin, DE @ Cassiopeia
24 - Cologne, DE @ Artheater
26 - Amsterdam, NL @ London Calling
27 - Paris, FR @ The Olympic Cafe