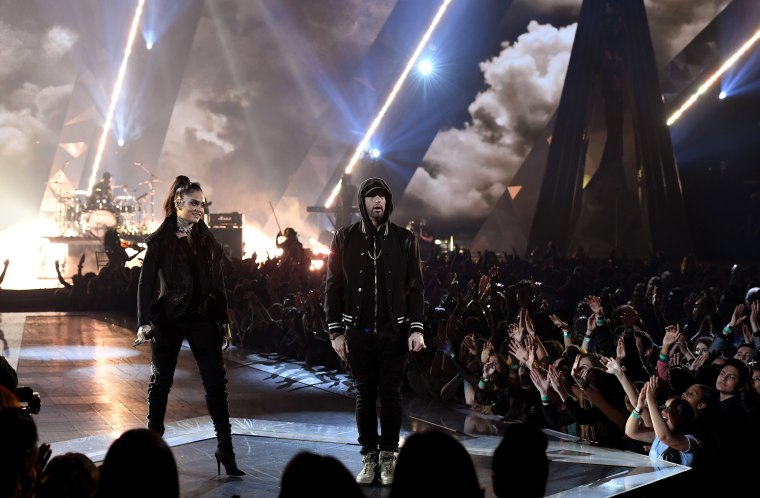 After performing a new verse on "Nowhere Fast" featuring Kehlani at the iHeart Radio Music Awards on March 11th, Eminem has shared the official new version of the song, which includes the fully loaded NRA bashing verse.
In the new verse, Shady continues his onslaught of today's politics, this time aiming the crosshairs at the NRA. "This whole country is going nuts/And the NRA is in our way/They're responsible for this whole production/They hold the strings that control the puppets," he spits.
This is Em's latest attack on political institutions, the Detroit rap titan took aim at Donald Trump during the 2017 BET Awards cypher.
Listen to the new version of "Nowhere Fast" below.