Crumb rules, and here's the proof
The four-piece psych-pop band makes music for your long, restless nights.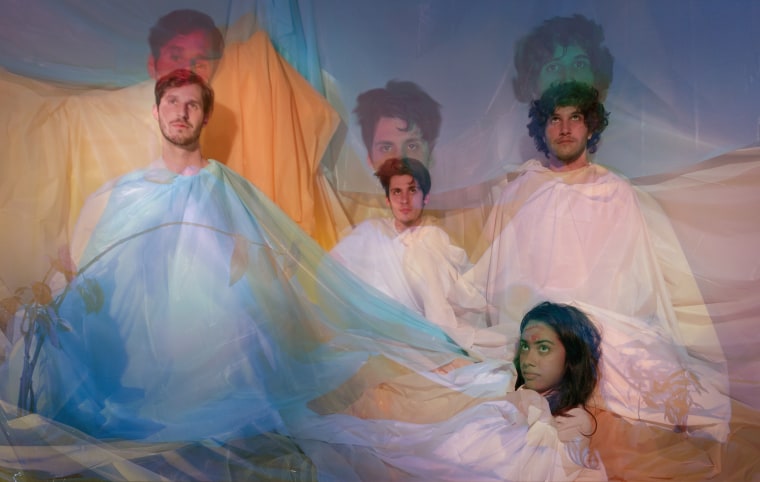 Who are they?
Name: Crumb
Style: Intoxicating psych-rock with jazzy undertones that will make you wanna sleep all day and stay up all night.
Location: Brooklyn
Why should I listen?
I was introduced to Crumb when my YouTube was on autoplay and the first few bars of "Locket" came on. I'm usually pretty skeptical when it comes to algorithmic music predictions but for some reason decided to keep watching this one, and I'm really glad I did.
"Locket," is a great example of the kind of music Crumb makes. It's trippy, chilled-out psych-pop that sounds kind of like how LSD feels but never in a way that's pretentious or over-the-top — qualities that can easily color music in that genre. Lead singer Lila Ramani's vocals are warm and buttery, and lazy drums and piano contribute a jazziness that helps keep their synths from flying off into space. For me, their music (and accompanying visually trippy videos) feels like a pleasurable free-fall down Alice's rabbit-hole. It's like a magic time that sort of exists outside of daytime reality.
I'm pleased to say that Crumb the band has two EPs out, and that if you like "Locket," the rest of their catalogue will be easy listening. I'm not sure when they'll release new music — hopefully it's soon, since their last EP, which was just four lovely tracks, came out June of last year. In the meantime, I'll be patiently waiting, and looping all their songs for my nighttime listening.