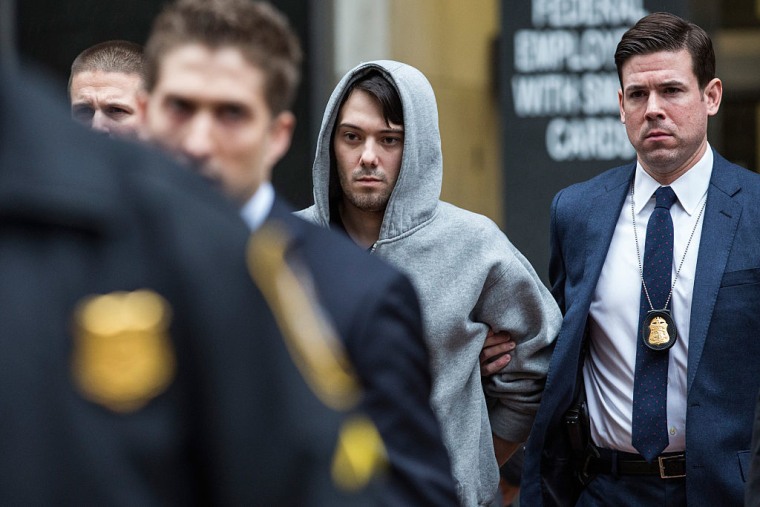 A District Court in New York City is following up on an order for Martin Shkreli to surrender his copies of Once Upon A Time In Shaolin, the one-of-a-kind Wu-Tang Clan album, and Lil Wayne's Tha Carter V, Forbes reports. Shkreli was ordered to pay $7.36 million to compensate victims after being sentenced to seven years in prison on securities fraud, and must forfeit the albums to cover the fine.
The public has 60 days from the new filing, made on March 20, to "claim interest" in the property before the government will "dispose of the forfeited property in such manner as the United States Attorney General may direct." This could include a GSA (General Services Administration) auction.
The filing from the Department of Justice gives Attorney General Jeff Sessions the authority to control the fate of the two albums. A government spokesperson told Forbes that the forfeiture case "will be handled directly by the civil division of the U.S. Attorney's office for the the Eastern District of New York." However, Jeff Sessions will remain "indirectly responsible as head of the Department of Justice."
Peter Scoolidge, an attorney for Shaolin producer Tarik "Cilvaringz" Azzougarh, told Forbes that the album has not yet been physically seized by the federal government. According to the terms of the contract Azzougarh and Wu-Tang co-founder RZA signed with Shkreli, sale of the album is prohibited for 88 years.
"If and when [the album is seized]," Scoolidge said, "my client could file papers in the forfeiture proceeding to enforce the restrictions on use of the album." Together, Azzougarh and RZA own 50% of the master recordings, which could mean there's a chance of preventing the sale of the Shaolin.
A representative for RZA was not immediately available for comment.