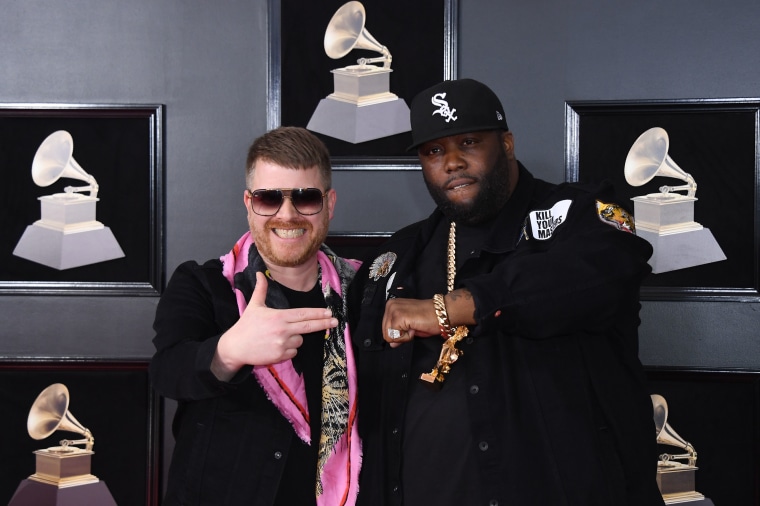 Run The Jewels's Killer Mike was thrown into the middle of the debate on gun control this weekend when an interview he did with the NRA was broadcast on the lobbyists TV network. The rapper subsequently apologized for the fact that his appearance coincided with inaugural March For Our Lives but stood by his pro-gun stance despite criticism from fans of his music.
Early on Monday, March 26, El-P of Run The Jewels shared a lengthy statement in which he addressed his musical partner's NRATV appearance. He praised the "heros" marching for gun control and said that he and Killer Mike are "our own men and we speak for ourselves individually."
El-P added of Killer Mike, "I know a good person when I see one. I can not and will not ever turn my back on this man. he wouldn't turn his on me. or you." Read the full statements below alongside a response from Killer Mike.
2 things i need to say. pic.twitter.com/q8GrxQeWPs

— el-p (@therealelp) March 26, 2018
I am so humbled to be your friend, brother & group member. I am so grateful to have an ally always. I apologize for my bull in a china store like tendencies! I drive u nuts but i promise u I love ya brother & will always do what's right. Thank u for your underserved suffering https://t.co/VwOyCcVkls

— Killer Mike (@KillerMike) March 26, 2018