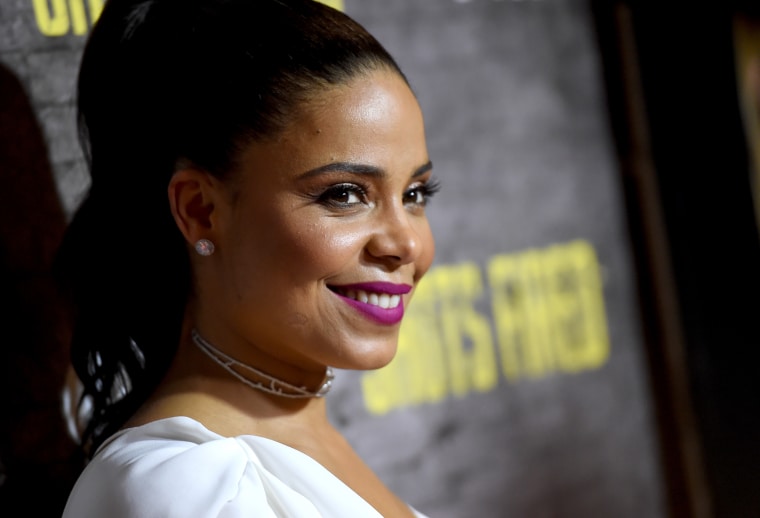 On Monday morning, the world found out that an unnamed actress bit Beyoncé. According to Tiffany Haddish, the incident occurred at the same party where Beyonce convinced her to take a selfie to avoid a fight, and may have been directly related. Now, the internet is convinced they've narrowed down the actress: Sanaa Lathan, star of Love & Basketball. Although this probably isn't true, thousands of fans are swarming her Instagram in revenge, leaving bee emojis and, above all, questions.
"Bitch did u bite Beyonce in the face???🐝🐝🐝🐝🐝🐝🐝🐝" wrote firedada under Latham's photo of Saturday March For Our Lives, her most recent post and the scene of most of the attacks.
"If you bite Beyoncé you need to bite me too bitch!" anthonyb.official added.
It's worth noting that actress doing the biting was apparently someone Beyonce knew well enough to know that she doesn't usually bite people, since she persuaded Haddish from taking any action. "I said to Beyoncé, 'Did she really bite you?'" Haddish explained. "She was like, 'Yeah.' I was like, 'She gonna get her ass beat tonight.' She was like, 'Tiffany, no. Don't do that. That bitch is on drugs. She not even drunk. The bitch is on drugs. She not like that all the time. Just chill.'"
Whether or not the biter was Latham was obviously not meant for the public to know, but it probably wasn't. On Monday night, she tweeted out her response to the rumors, saying, "Y'all are funny. Under no circumstances did I bite Beyonce and if I did it would've been a love bite." Responding to the allegations, a rep for Latham told Business Insider, "That's nuts and I think if this happened we would have known then." The FADER has reached out for further confirmation, which some commenters have suggested is all they're after.
"We need a statement of denial and we'll leave peacefully 🐝🐝🐝" wrote tru_luv20.
Haddish has yet to comment either, but for what it's worth, it wasn't Taraji.
This post was updated on March 26, 2018 to include Tiffany Haddish's tweet.