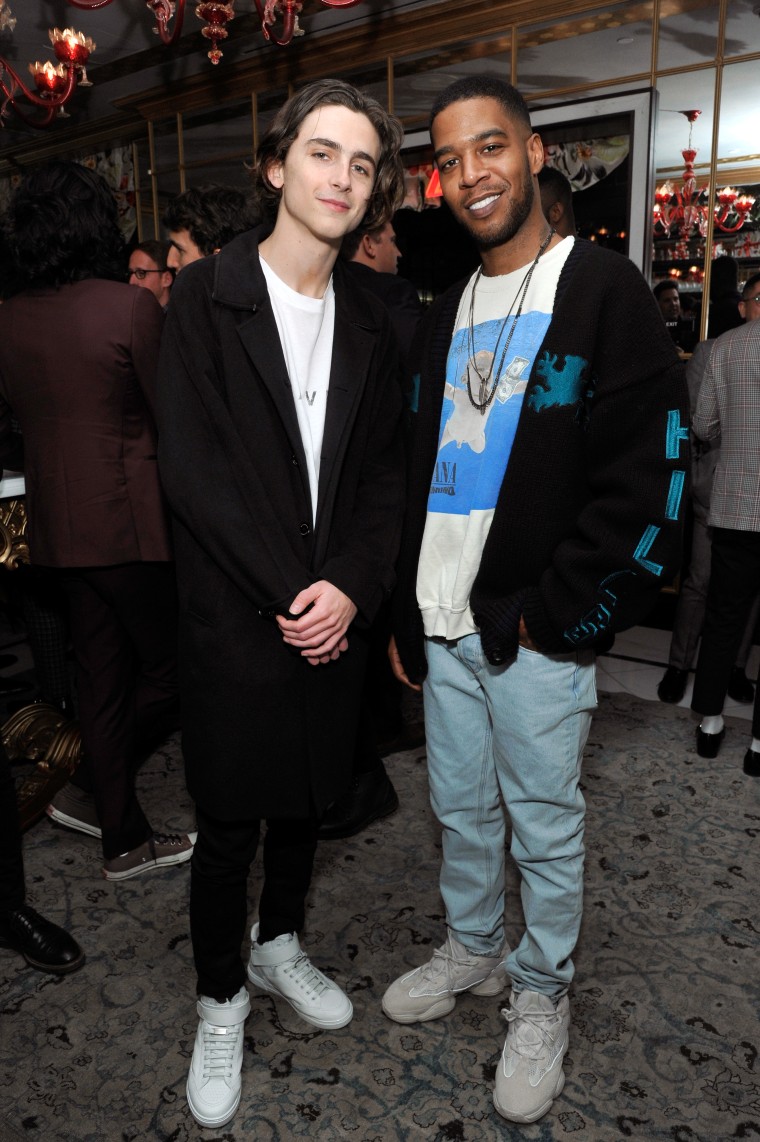 Known Kid Cudi fan Timothée Chalamet had an extremely fulfilling night on Twitter last night. When asked who his "favorite artist right now" was, the rapper answered "@realchalamet," causing the Call Me By Your Name actor to essentially freak out.
"UHMMM OKAY STRIKE ME THE FUCK DOWN," Chalamet tweeted, shortly adding, "ADHXJKSDKSHKXNFUDKDNXHKDM"
As if to prove his level of stan (in his own words, "LEVEL 368483"), Chalamet had actually been tweeting about Kid Cudi before the Q&A session even began, reminiscing to his followers about "fman year of high school 13 yo staying up late 3:22AM doing homework -" with a link to "My World" from Man on the Moon. Cudi responded to this with his own freak-out tweet, writing "😭 Timmmmmmmm!!" The two really are close.