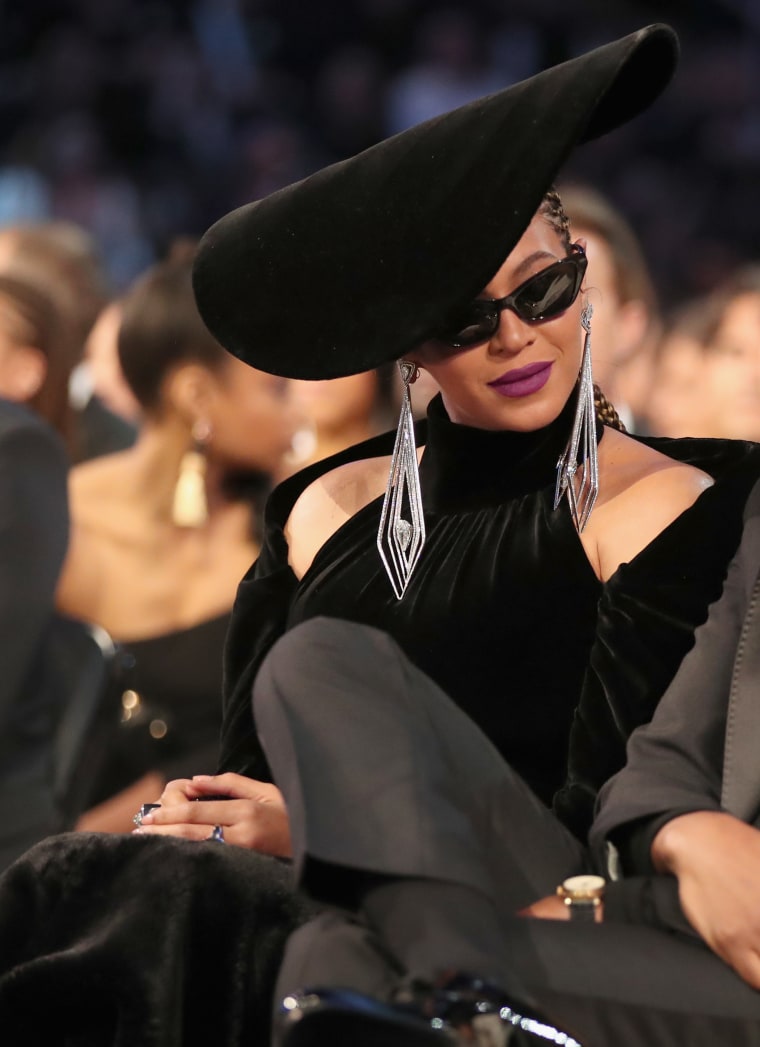 A source close to Beyoncé has suggested that we might never officially find out who bit the superstar, Us Weekly reports. Following a full-scale social media investigation to name the actress that Tiffany Haddish told GQ bit Beyoncé Knowles-Carter, her team is reportedly overwhelmed with requests to reveal the body attached to the bite.
"She thinks it's sweet people are so concerned, but also doesn't want to make life hard for the person that did it," the source told Us Weekly. "Beyoncé's team is being contacted by almost everyone they've ever met! They are getting texts and calls asking, 'Were you there? What did you see? Have you heard anything?' It's pretty insane for anyone that works with Beyoncé."
The request to keep things calm for the biter, who appears to be a friend, is noble, considering the public's response to the incident. After internet sleuths determined that Sanaa Latham was possibly the number one suspect, fans swarmed the actress's Instagram, demanding justice, or at least a denial. (Latham later tweeted that it wasn't her.) A team of Irish bookies, meanwhile, started a running bet on who it might turn out to be, where Lena Dunham marked the number one spot; she also denied biting the legend.
If you know who bit Beyoncé, please reach out anyway.