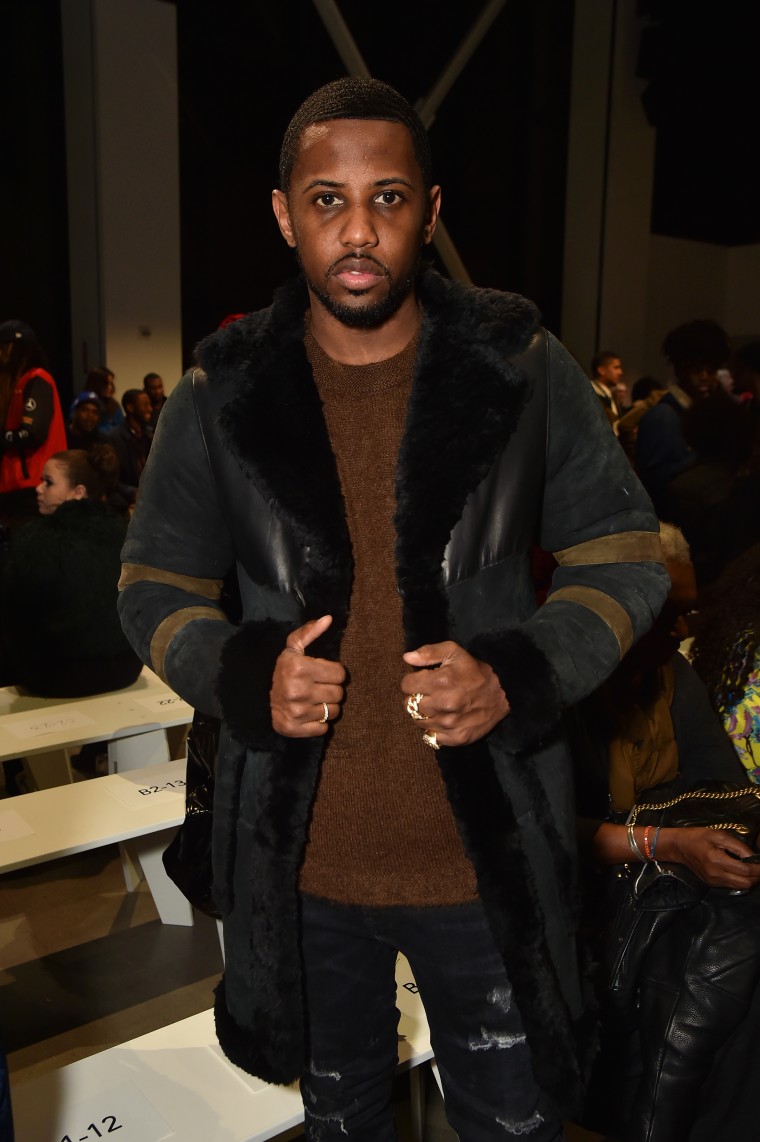 On Wednesday, Fabolous was arrested on charges of domestic abuse involving Emily Bustamante, known from her stint on Love and Hip Hop as Emily B, with whom he's had two children. On Friday, details of that abuse have emerged. NorthJersey.com reports that the alleged incident stemmed from March 7, when Fabolous, real name John Jackson, "became enraged" after an Instagram showed Bustamante to be in Los Angeles at the same time as him. On his flight home to Englewood, where the two live, he reportedly told the victim that he wanted to hit her with a baseball bat and would kill but he "did not want to go out like that."
After this, at an unspecified time, she was punched seven times by Fabolous, "causing severe damage to her two front teeth." Court documents reveal that she lost her two front teeth.
Following the March 7 incident, Bustamante called her brother and father to remove two handguns from their shared home. When Fabolous arrived at the house and couldn't find the weapons, he reportedly left the house, but not before informing the victim, her father and her brother that "he had a bullet for them."
The FADER has reached out to a representatives of both parties for comment.