You didn't need to be a seer to know that the music video for "Bartier Cardi" was going to totally pop off. The video has all the markings of a Petra Collins directed video — hazy filters, a tinsel backdrop, flowing, delicate fabrics — but its the outfits that make it a lavish spectacle that's distinctly Cardi. Throughout the video, she reigns over her piles of cash and a pool full of Fashion Nova gift cards in opulent furs and slick, monochrome looks, while her staff of models-slash-accountants glow in dewy, lit-from-within makeup. If you want to party with Cardi, you've got to look good. Find our favorite style moments from the clip below, and watch the full video above.
Cardi's first look is a head-to-toe, cherry red lingerie fit and it immediately sets the tone for the rest of the video. Cardi may love Fashion Nova, but she loves luxury — she's fully in her element in a thick fur coat, silky elbow-length gloves, and heaps of emerald jewelry.
2. Hyper-feminine loungewear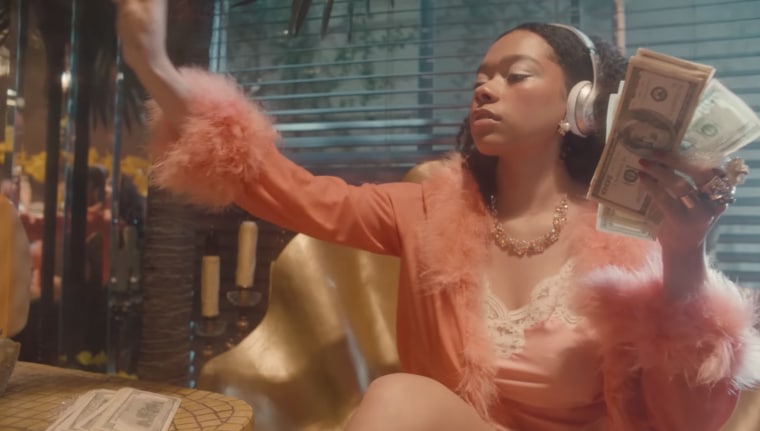 Counting Cardi's millions is a time-intensive task, so her staff stays comfortable in flouncy robes with statement-making feather trimming.
3. High-shine makeup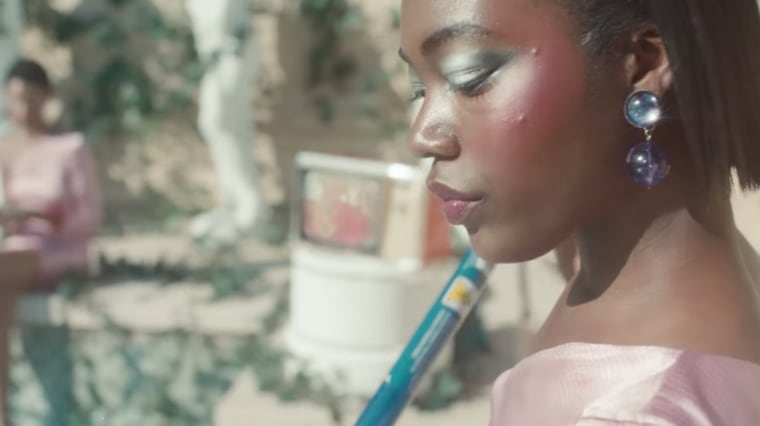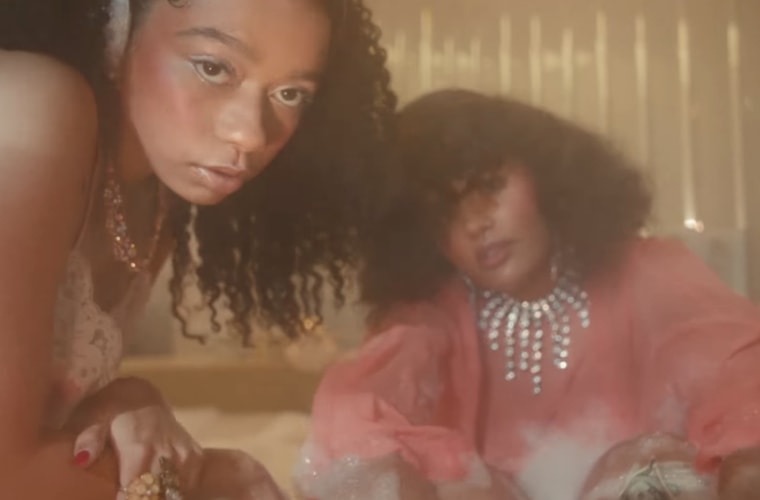 Remember when matte makeup was a thing? Pastel eyeshadows and heavily blushed cheeks get subdued in an otherworldly sheen that makes skin literally glow.
Cardi may have diamonds all over your body, but she's also encrusted in tiny chandelier crystals. NYC designer Yeha Leung of Creepyyeha fame brings her gorgeous take on fetish wear to "Bartier Cardi," and it's the perfect outfit choice as Cardi dominates Offset in the backseat of a Lyft. If the translucent attire looks familiar, it might be because Cardi also wore it on her first ever cover last year for The FADER.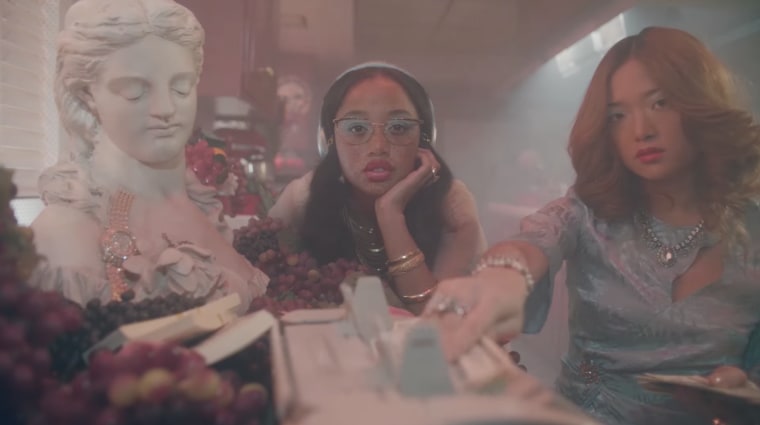 Cardi has the hottest team of accountants on the planet, but model Salem Mitchell's appearances are a true stand-out. Her robin egg blue eyeshadow feels very modern day Twiggy, and her dusting of freckles is downright cute.
A dusty rose corset, moss-colored fur, and an elegant coiffure make Cardi look like someone's third wife who found out her one-percenter husband just happened to disappear under mysterious circumstances.
Thumbnail courtesy of Cardi B YouTube.