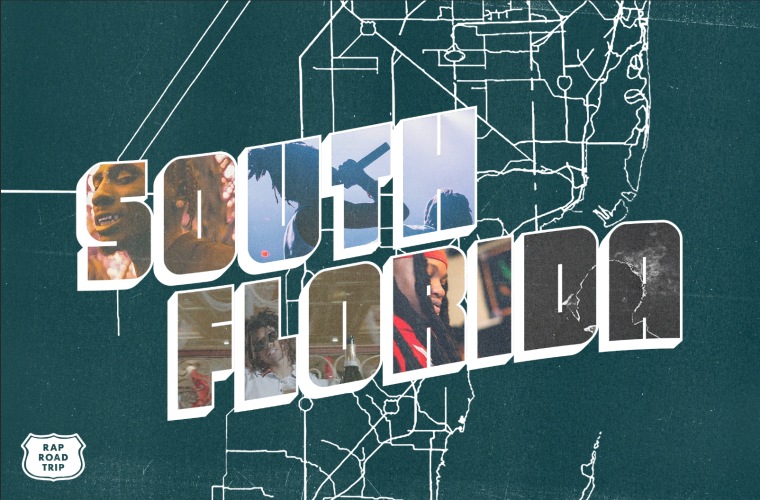 In the first installment of our monthly Rap Road Trip column, The FADER will explore new sounds from different regions by highlighting five artists who may be relatively unknown outside their hometowns but deserve your attention nonetheless.
Whether you hate them or love them, rappers from South Florida have made a lot of noise in the past year and many of their respective followings have originated on SoundCloud. This underground digital renaissance can be traced back to SpaceGhostPurrp and Raider Klan, who gained popularity at the beginning of the decade via Tumblr with haunting Memphis-inspired tracks. Some in the current wave of new artists have blown up amid allegations of sexual assault and violence against women, while rappers like Lil Pump, $ki Mask the Slump God, Smokepurrp, and others have capitalized on the region's viral moment outside of controversies. But, fortunately, that's not where the current state of rap in Dade, Broward, and Palm Beach counties ends.
Outside of that realm of the internet, and the established megastars of the scene, there are many strong rappers from South Florida who remain under the radar. The area's celebrated regional sounds have also been brought into the next generation: There's still a good amount of jook music being made and DJs are making new school Miami Bass and fast versions of songs for dance purposes at parties, and homegrown stars like Denzel Curry and Ice Berg already have strong followings. The five rappers in this list are some of the slept-on standouts from South Florida's burgeoning rap scene.