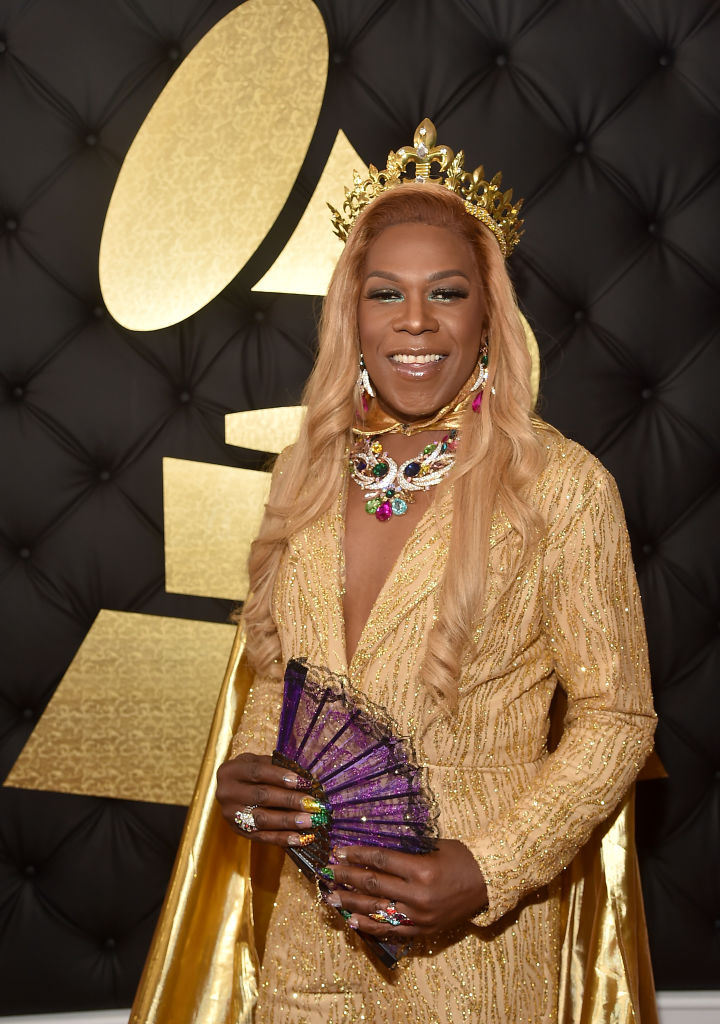 On Friday night, at peak East Coast going-out hours, Drake released a new song, "Nice For What," and an accompanying video. Like "Practice" and "Child's Play" before it, the song looks to New Orleans bounce for direct influence, and Drake enlisted BlaqNmilD as a co-producer, and 5th Ward Weebie and Big Freedia as featured artists.
Over the phone on Monday, Freedia, whose voice opens the song, explained how the track came together. "They reached out to my team and they wanted me to be a part of the project," she said. "Once they told me, I was like, 'You gotta be kidding me.' I was super excited about my voice being at the beginning of the song. They sent the track for me to approve it and I was like, 'Shit, I don't care what I say on it, long as I'm on it.'"
"Nice For What" marks the second time that Freedia has been involved in a high-profile collaboration, the first being Beyoncé's 2016 hit "Formation." Freedia says the inclusion of bounce influences on Drake's new single means continued progress for New Orleans's homegrown sound. "We're steady moving forward to get the bounce culture even further out there and, as you can see, other artists are recognizing our music and our talent down here in New Orleans," she said. "One day we might get our category at these awards or on the charts. I've worked tremendously hard to make things happen for New Orleans culture. I just want us to get the proper recognition and the proper credit that we deserve."
Many "Nice For What" viewers were quick to point out the absence of Freedia in the video, which was directed by Karena Evans and features Olivia Wilde, Issa Rae, and Tiffany Haddish, among others. "That's when I say the proper recognition and the proper credit," Freedia said when asked about not being included in the video. "You know, my voice be on a lot of different stuff and people want to use bounce music as a part of their music but when it comes to the proper recognition of me being in the video, that's something that we're steady working towards to make it happen. The credits are important but, for me, it's still putting New Orleans on the map and I'm happy with the check."
Freedia recently released the video for "Rent," the first single from her upcoming album on Asylum Records. Watch the video below.