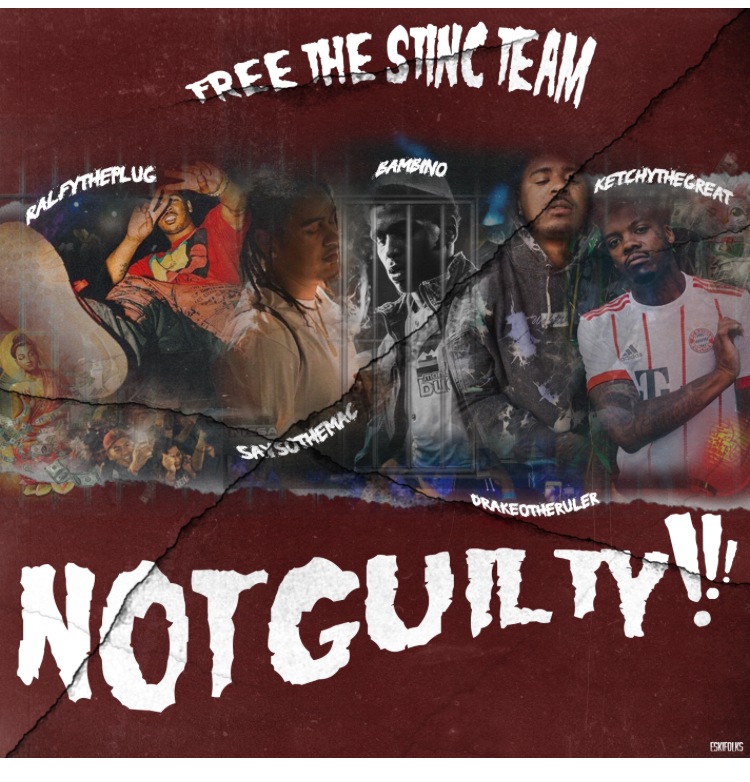 Drakeo The Ruler has become one of the most important voices in L.A. rap, but his career has been sidelined by legal trouble. Most recently, the South Central native was taken into custody on a gun possession charge and, though he was supposed to be released on bail at the end of March, the D.A. is now charging Drakeo and other members of his Stinc Team rap group on a range of charges including first-degree attempted murder, and multiple counts of conspiracy to commit murder, all stemming back to a cold case from 2016. The new charges came just two days after the release of an LA Times cover story on Drakeo, penned by Jeff Weiss.
In a recent jailhouse interview with Weiss, Drakeo maintained his innocence and asserted that he's been targeted by the LAPD as his profile as an artist has grown. He told Weiss that officers have profiling members of the group and even went so far as getting his mother fired from her job as a pre-K teacher for the Los Angeles Unified School District. As of this writing, Drakeo and the majority of the Stinc Team is being held at L.A. County jail with no bail. Their next court appearance is scheduled for May 15.
The group is planning the release of their debut album Live From L.A. County Jail. Today, Drakeo is releasing a new EP from behind bars, featuring new material from the Stinc Team, with all proceeds going to legal fees. Listen to the Free The Stinc Team EP below and purchase the project here on iTunes.