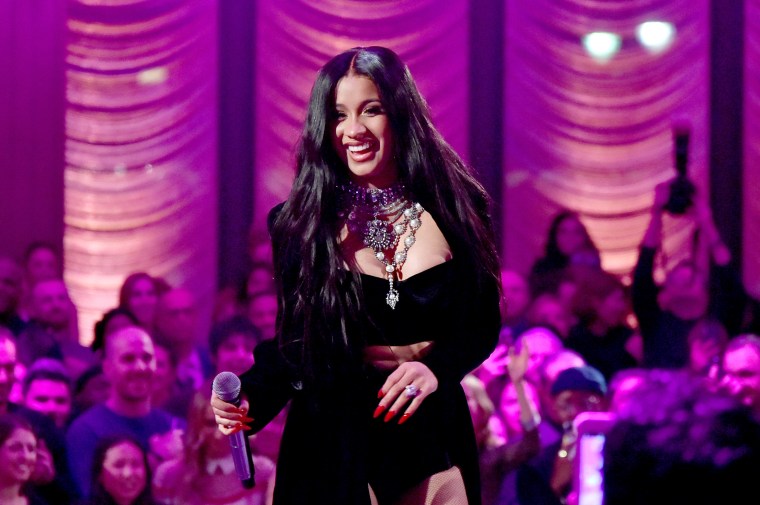 Cardi B has surpassed Beyoncé as the woman artist with the most simultaneous Hot 100 entries, ChartData reports. Following the release of Invasion of Privacy, the rapper has 13 songs on the chart, one more than Beyoncé had after Lemonade's release in 2016.
Of the 13 songs, only one, "Finesse," isn't from Cardi's debut album. "Bartier Cardi" is also still on the list, though it was released as a single in December.
Both Cardi and Beyoncé performed at Coachella this weekend, with Beyoncé making history as the first black woman headliner in the festival's 19-year history. Cardi, meanwhile, performed while pregnant, bringing out several guests from her new album along the way.