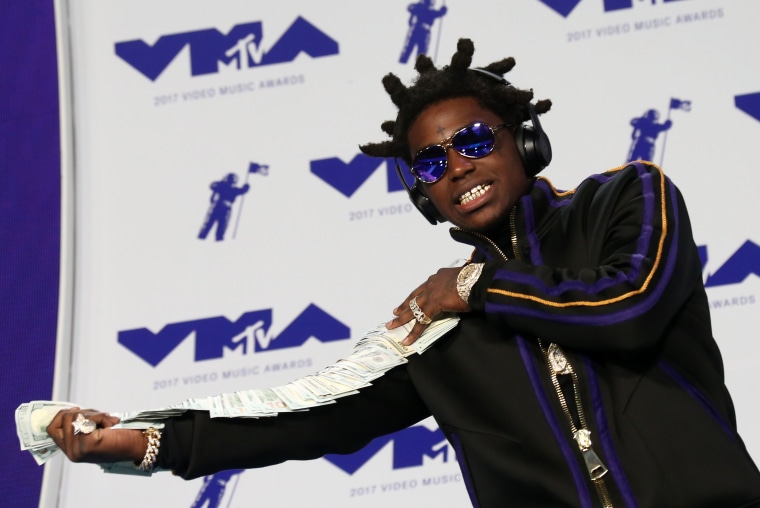 Kodak Black has had two felony charges, one of possession of a firearm and another for possession of cannabis over 20 grams, dropped. The rapper, real name Dieuson Octave, was arrested in February after footage of people handling marijuana and a gun around an infant surfaced online.
However, Octave will remain in jail after he entered an open plea to probation violation charges of driving with a suspended license and associating with people engaged in criminal activity.
Octave's lawyer Bradford Cohen told the Sun Sentinel that Deuson reached a deal with Broward County prosecutors Tuesday. He was sentenced to 364 days in jail. Given the time he has served awaiting trial he could be out of jail by September 17, Cohen told Pitchfork.
Octave still faces sexual assault charges in South Carolina, and was released from jail in December 2016 on $100,000 bond.
A representative for Kodak Black was not immediately available for comment.