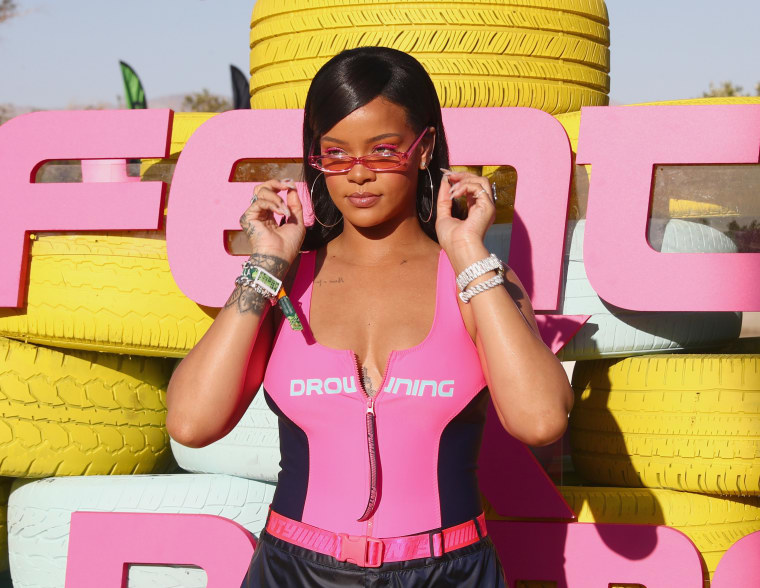 TIME unveiled their annual list of 100 most influential people on Thursday with Rihanna, Cardi B, and Tiffany Haddish among the certified group. Cardi B's place on the list comes with a letter of support from Taraji P. Henson who says of the "Bodak Yellow" rapper: "When you are cool with who you are, no one can use it against you."
Rihanna's letter, meanwhile, was written by Adele. The U.K. singer said of RiRi: "Whenever I've met her, she's been the most gracious, loyal and funny goofball of an icon. She glows like when someone's taken a picture with a flash and you're dazed for a few minutes after. But it's also very clear in that glow that she genuinely doesn't give a fuck; she's fearless and full of all the right kind of attitude to be everything that she is and will be forever."
The TIME 100 list also includes Issa Rae, Ryan Coogler, Chadwick Boseman, Greta Gerwig, Sadiq Khan, Janet Mock, Kehinde Wiley, Lena Waithe, Virgil Abloh, and more. See the full list here.