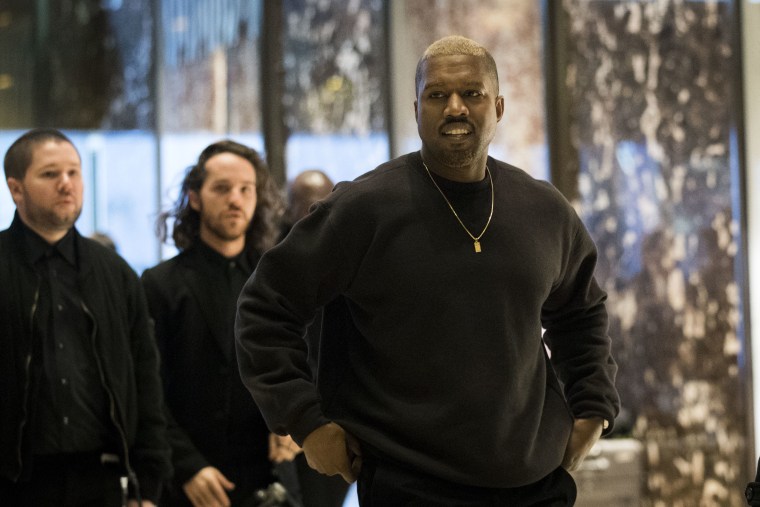 Kanye West got back on Twitter earlier this week, and since then he has tweeted out designs for sneakers, heels, and clothes, announced multiple upcoming projects from G.O.O.D. music, and has shared a lot of his personal philosophy online. It now appears that that personal philosophy includes liking the way far-right personality, Candace Owens, thinks.
Candace Owens has appeared on Infowars, and recently a clip of her berating of Black Lives Matter protestors went viral. West's tweet garnered a lot of reaction –– supporters of President Donald Trump were quick to respond to the tweet, including Roseanne Barr, the star of the television show Roseanne. Owens herself retweeted the tweet to her account, adding "please take a meeting with me. I tell every single person that everything that I have been inspired to do, was written in your music. I am my own biggest fan, because you made it okay. I need you to help wake up the black community."
Beyond her appearance on Infowars, where she called herself "Red Pill Black," Owens is the Communications Director for Turning Point USA, which is a right-wing organization run by Charlie Kirk, with the goal "to identify, educate, train, and organize students to promote the principles of freedom, free markets, and limited government."
See their tweets below.

I'm freaking out. @kanyewest ....please take a meeting with me. I tell every single person that everything that I have been inspired to do, was written in your music.
I am my own biggest fan, because you made it okay. I need you to help wake up the black community. https://t.co/Uz1nB9K0Oz

— Candace Owens (@RealCandaceO) April 21, 2018