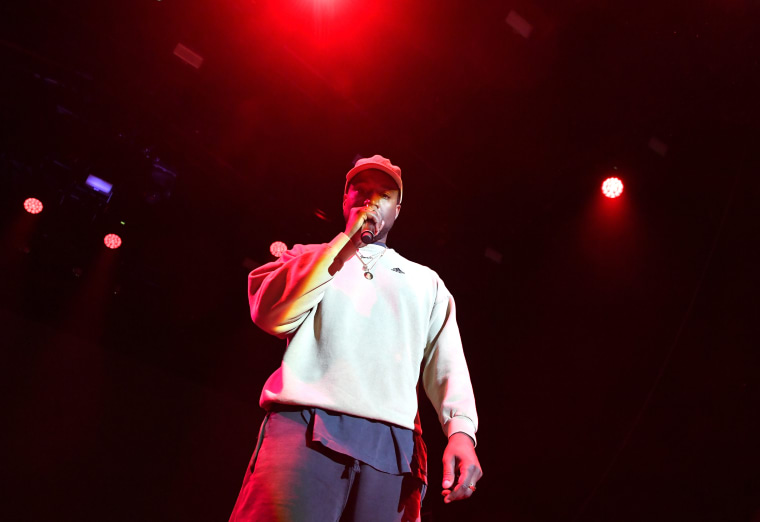 In the saga that is Kanye West's Twitter account, he announced that he is "hand producing" all the albums that he is tweeting about, running down the list of the ones he has already announced: his own, his album with Kid Cudi, Pusha T's, and Teyana Taylor's. Now, he's added that one of the albums that he produced, is a Nas album, which will be released on June 15.
In 2016, Kanye West promised Barack Obama that he would "do beats on NAS' next album," according to a now-deleted tweet. Also in 2016, Kanye and Nas appeared in the "Figure It Out" video with French Montana. Kanye tweeted that all the albums he is tweeting about were not only hand produced by him, but that he has "been chopping samples from the Sunken Place."
Representatives for Nas and Kanye West did not immediately return requests for comment.
I'm hand producing all the albums I tweeted about. Been chopping samples from the sunken place 😂Pusha May 25th My album June 1st me and Cudi June 8th and Teyana June 22nd and oh yeah...

— KANYE WEST (@kanyewest) April 22, 2018