Nile Rodgers says Bruno Mars and Anderson. Paak will appear on the new Chic album
Plus Haim, Stefflon Don, and Debbie Harry.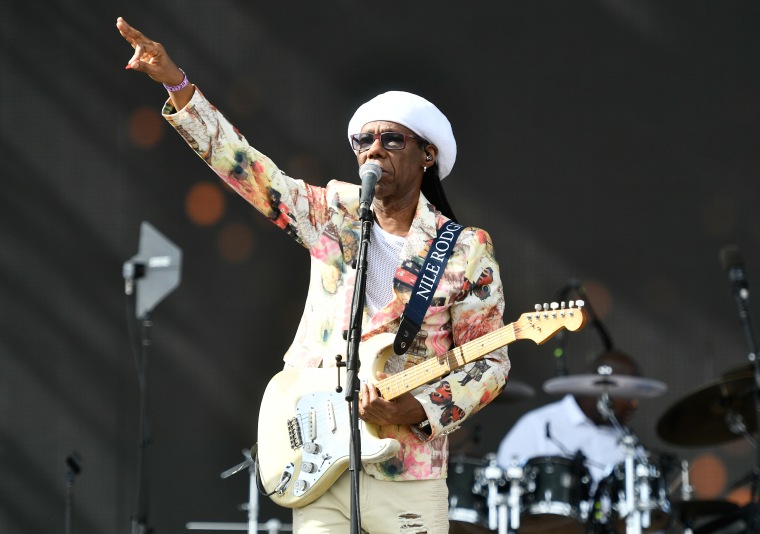 Chic's Nile Rodgers has given an update on the band's long-awaited new album, It's About Time. Speaking to Pitchfork Radio at Coachella, Rodgers said he has been in the studio with Bruno Mars, Anderson .Paak, Craig David, Stefflon Don, Nao, Mura Masa, and Blondie's Debbie Harry for the new project.
Speaking about the Bruno Mars collaboration in partiular, Rodgers said: "Anderson .Paak and I—we had a few days, and he was opening for [Bruno Mars] while he was in the U.K. And Bruno was like, 'Damn, I gotta stop by and hang with y'all.' So we sat around telling great Prince stories and finally we got down, and Bruno came up with an idea and said, 'Damn, I wonder why nobody's done this.' So we decided to get down and do it."

It's About Time was originally due out in 2015. However, it has been delayed many times since then. Most recently Rodgers was hospitalized in 2017 and later diagnosed with cancer. He subsequently confirmed he had made a full recovery from the illness.