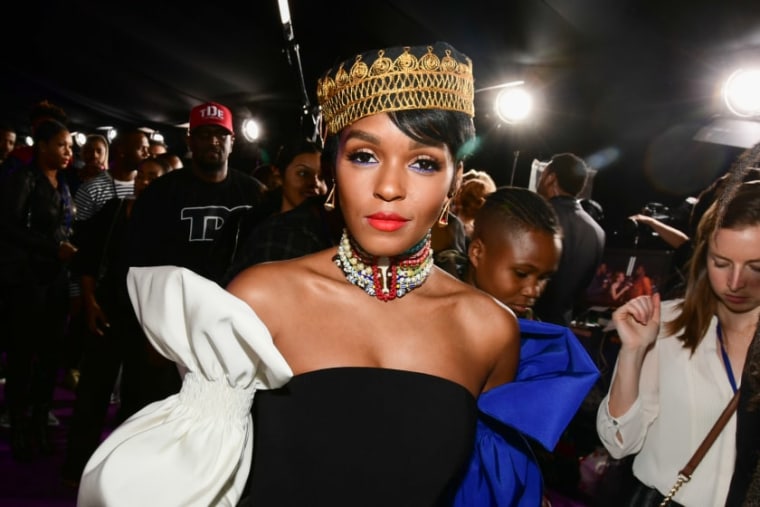 Janelle Monáe will release new album Dirty Computer on Friday. In the run up to that release she has spoken to Rolling Stone in an interview that touches on her sexuality and previous relationships.
Speaking to writer Brittany Spanos, Monáe said she used to consider herself bisexual, having previously dated both men and women. "Being a queer black woman in America—someone who has been in relationships with both men and women—I consider myself to be a free-ass motherfucker," she said. However, that changed when she "read about pansexuality and was like, 'Oh, these are things that I identify with too.' I'm open to learning more about who I am."
Dirty Computer, which features appearances froim Zoë Kravitz, Pharrell, and more., is out on April 27. The album contains previously released singles "Make Me Feel, "Django Jane," "PYNK" with Grimes, and "I Like That."