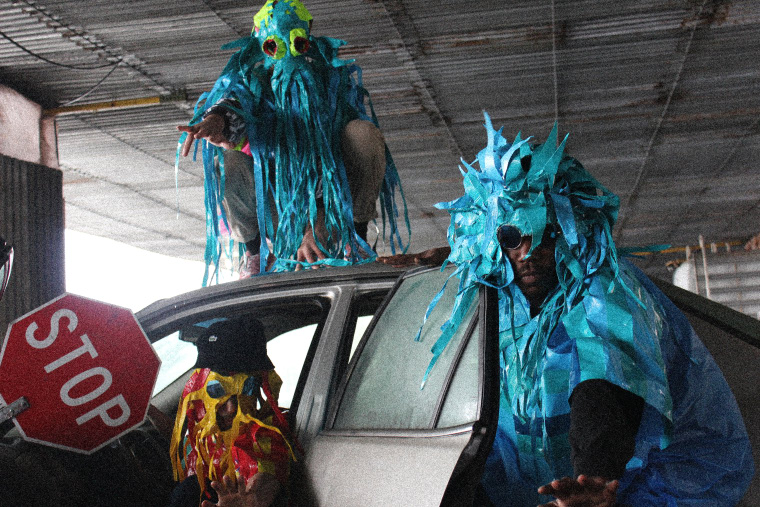 New York jazz group Onyx Collective will release its debut album, Lower East Suite Part Three on June 15. The album is preceded by new track "FDR Drive," which is streaming below.
The album sees the group, de-facto band leader Isaiah Barr, plus Austin Williamson, Walter Stinson, and Spencer Murphy, leave their improvised sound behind for a more composed set of material. It is inspired by a tumultuous period in the group's life after being forced out of their original practice space due to rising rent.
"When I wrote the record I was thinking about concepts like eviction and gentrification," Barr said in a press release. "The record is born out of the challenges of being in New York."
Onyx Collective has previously performed with Nick Hakim, Princess Nokia, Dev Hynes, and Wiki. Earlier this year Barr performed on David Byrne's new studio album American Utopia.
Lower East Suite Part Three is out via Big Dada and follows the EPs Lower East Suite Part One and ..Two, respectively released in October and December of 2017. A collection of live recordings titled 2nd Avenue Rundown was released via Supreme and Know Wave in 2016.
Lower East Suite Part Three tracklist:
"ONYX Court"
"Don't Get Caught Under the Manhattan Bridge"
"Battle of the Bowery"
"There Goes the Neighborhood"
"2AM at Veselka"
"Delancey Dilemma"
"Rumble In Chatham Square"
"Eviction Notice"
"Magic Gallery"
"FDR Drive"