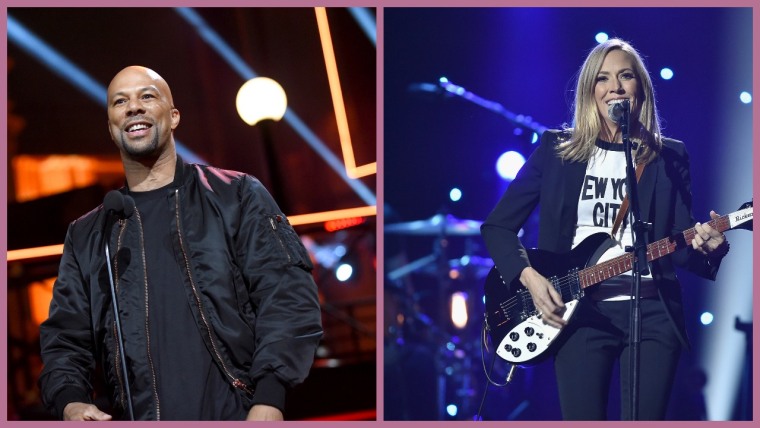 Common, Sheryl Crow, and Andra Day are among the 16 people appointed to the Recording Academy's task force on diversity and inclusion, the Academy announced today. The task force was first announced in February, following a statement from the Recording Academy's president that suggested women were to blame for their lack of inclusion in the Grammys. Former Obama Administration official Tina Tchen was named the head of the committee in March.
"I'm honored to lead such an esteemed group of visionaries who possess the experience and passion needed to drive real change in building a more inclusive and equitable music community," said Tchen of the newly appointed group in a statement from the Academy. "This is an important first step made possible by the Recording Academy's leadership, which recognizes the benefit of examining these issues with fresh eyes."
Other members of the task force include ATO Records executive Stephanie Alexa, Universal Music Group's Michele Anthony, Grammy-nominee Cam, TV journalist Giselle Fernandez, Jimmy Jam, Creative Nation's Beth Laird, BET CEO Debra Lee, Lionfish Entertainment's Rebeca Leon, ASCAP's Elizabeth Matthews, Ty Stikloorious, Sony Music's Julie Swidler, Dean Wilson, And Dr. Stacy L. Smith, the founder and director of the USC Annenberg Inclusion Initiative, which conducted a study on gender disparity in the Grammys that set off much of the discussion prompting the task force.