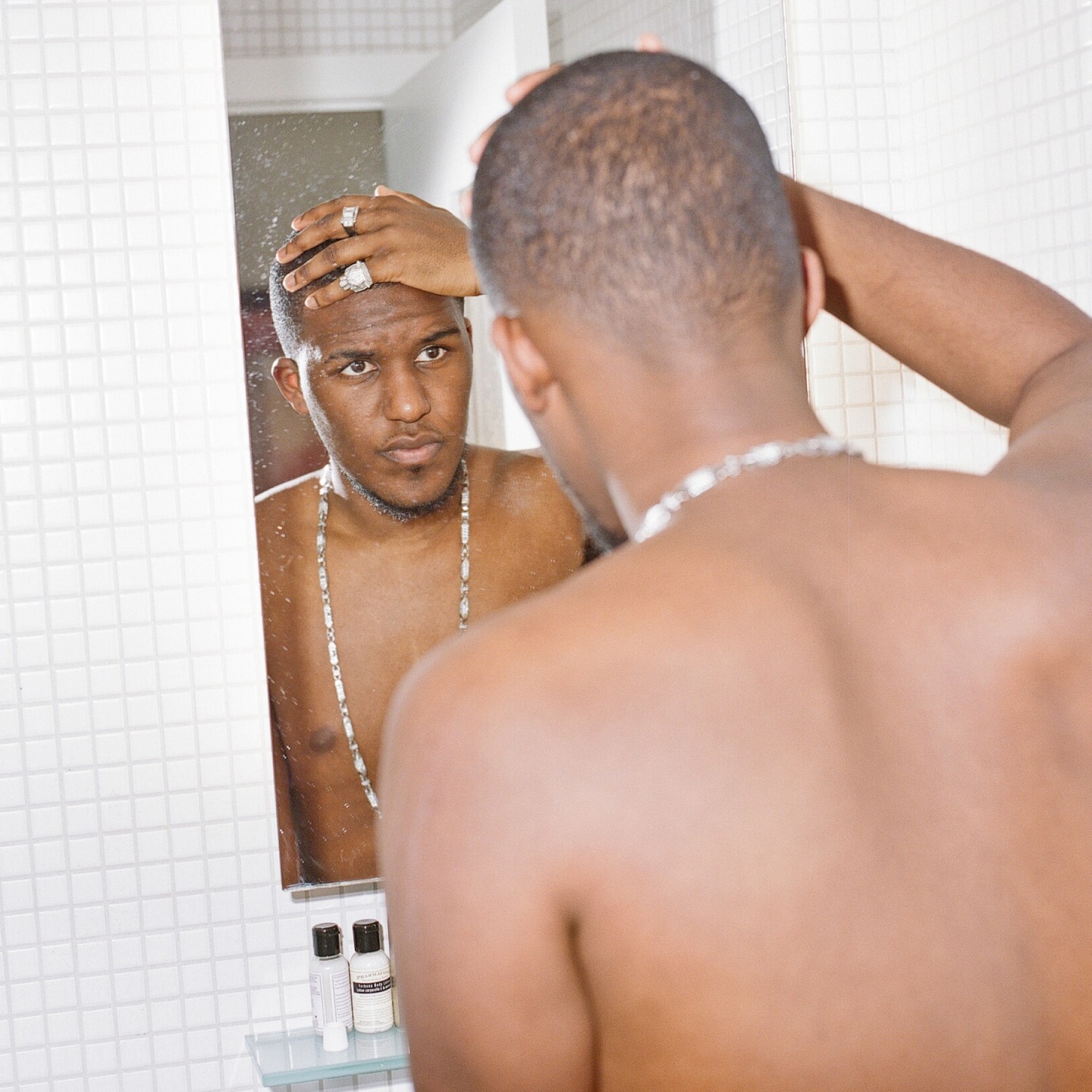 On May 17-18, 2018, The FADER comes to Brighton, U.K. for The Great Escape, the seaside festival, for a residency at The Brighton Centre. Yellow Days, Towkio, Now, Now, Flohio, K Trap, Ms Banks, and Che Lingo will perform, plus Thursday night headliner Novelist. Read his 2016 feature and get tickets to The Great Escape here.
Novelist scrunched up his right pant leg to reveal a bruised shin. The MC and producer was lounging in a drab hotel suite in downtown Toronto, recounting a recent close call. In late March, back home in the south east London borough of Lewisham, the rapper born Kojo Kankam was blindsided by a van in route to his DJ's flat. He came out of the encounter relatively unscathed, but his moped was totaled. By late April, Nov was nonplussed as he relayed the story, as though describing an uneventful workday: "It was cool — I didn't break anything, didn't even twist anything. When I actually hit the floor properly it was like, 'Oh shit, this could have gone so sideways.'"
It was a miraculous stroke of luck for a man who doesn't much seem to need it. If Novelist relies on anything, it's himself — his gut instinct, his work ethic, his dedication to his community and his craft. Already a fixture at raves and on radio broadcasts, he's produced and rapped on some of the most rugged, vital grime cuts of the past few years, which were released via traditional channels like XL Records ("Take Time," with London producer Mumdance) or directly to fans on his SoundCloud ("War"). He's played a part in grime's current surge in international popularity, too. Nov turned in a nimble guest verse on "Lyrics" from Skepta's Konnichiwa, and when Kanye West debuted "All Day" at the 2015 BRIT Awards, flanked by a who's who of grime and two dudes wielding flamethrowers, he was right there with them. "It was a cool little stunt," Nov said, remembering the performance with a crack of a smile.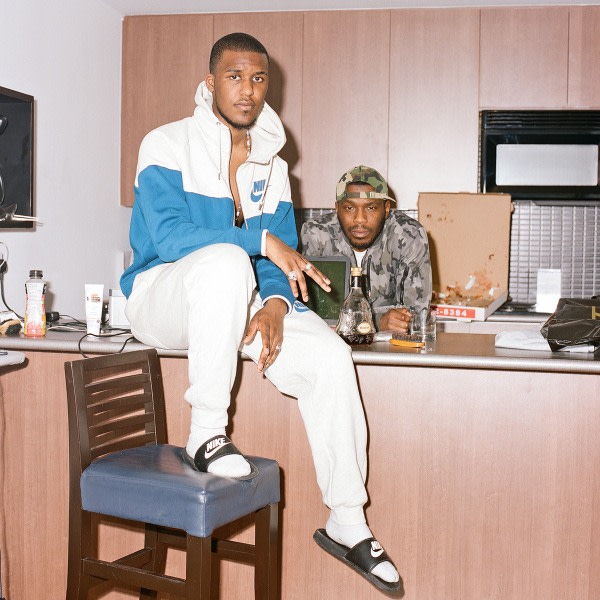 Novelist was in Toronto to, as he put it, "lay some foundations." The night before we met, he dropped by local online radio station Toronto Radio Project to rip through a set with Canadian grime MCs and DJs. Earlier in the week, he made a major connection, linking with Drake at buzzy local restaurant Fring's. There's evidence of The Boy's hospitality throughout the suite: a gifted, mostly empty bottle of Hennessy sits on the kitchen counter next to stacks of black and gold bags from the OVO flagship store. "We were just vibing, and I was talking to him about shit that's going on at home," Nov said. "I respect Drake because he's actually interested in what's happening where we're at."
Growing up just 30 minutes south east of London's epicenter, Novelist was surrounded by music that stretched from "grime, funk, pop, Japanese jazz, and boogie" to "rare groove." At age 6, Novelist started experimenting with production software, after learning the basics of Fruity Loops and Reason from an uncle who was an amateur musician. Three years later, he started rapping over his own beats and continued to hone his skills by making music with friends. By the time Nov was 15, he joined The Square, a local crew of MCs and producers responsible for respected tracks like "Pengaleng" and "Lewisham McDeez."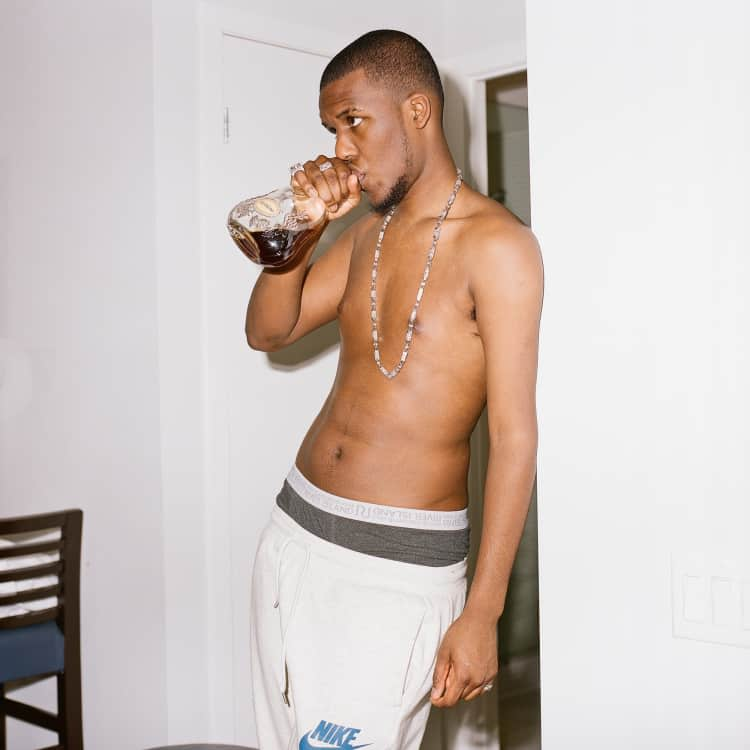 "Fuck David Cameron and all his friends. That's how I feel right now, so I'll say it in the song. Sometimes you have to remind people, 'Yo, this shit is fucked up.'"
But while most of Nov's peers were using YouTube to share their music, he followed the playbook established by the first wave of grime MCs like Dizzee Rascal — Rascal had a formative influence on him — and made moves towards radio. By 16, he'd appeared on London stations like Rinse FM and NTS. "That's what separated me from everyone else who's my age," he said. "I think it was really important to enforce that element again and show people, 'Yo, this is the way you should be doing it.'"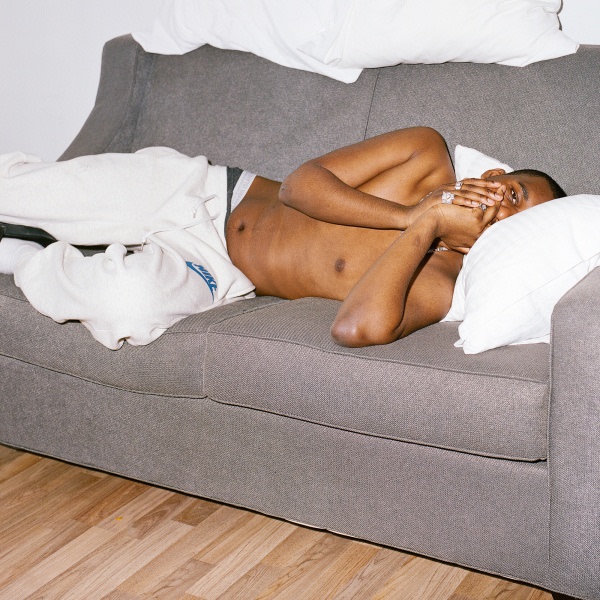 After releasing 1 Sec, a thumping, stripped-down EP with Mumdance in 2015, Nov is now focused on Ruff Sound Movement, a tag appended to his recent Soundcloud uploads. It describes both a style of production — grime-influenced beats at jungle's quicker tempo, requiring MCs to spit faster — and an avenue to positive change. "It's about political awareness," Nov said. "It's about empowering the youngsters. It's about being real about everything, not leading people astray."
Throughout our conversation, Nov returned to the importance of mentorship, setting a positive example, and doing right by one's community. When he was 15, he served as Deputy Young Mayor of Lewisham, and when refers to "the youngsters" it can be easy to forget that he's still a teenager himself. Time and again he's laced his music with social commentary, but lately his lyrics have become more pointedly political. In January, he released "Street Politician," a song that bursts with energy and samples a David Cameron speech. It's all very dystopian, and closes with Nov spewing: Fuck feds and fuck everyone in the world who don't want me to be vocal.

For Nov, the transition into explicitly political songwriting came naturally. "I'm aware of what's happening. I'll still talk about getting girls' numbers and all of that other fun shit. That's real to me, as well, but I'm not going to miss out one element just because it may not seem cool to emcee about it. Fuck David Cameron and all his friends. That's how I feel right now, so I'll say it in the song. Sometimes you have to remind people, 'Yo, this shit is fucked up.'"
Despite pressing realities back home, Nov still finds time for self-reflection while on the road. A realization recently came to him during his trip to Toronto, thanks in part to a visit to one of the city's marijuana dispensaries. "I had a weird weed trip yesterday," he explained. "I got super high. I ate one of them stupid lollies. I ate the whole thing quickly, but it made me think to myself, 'Oh, shit, what you're doing is actually important.' You're 19, you're traveling places, you're expanding the U.K. sound, you're working with the biggest artists in the world. If the brothers knew this, they would know they've got something to look forward to. If only my people knew what that was."
---