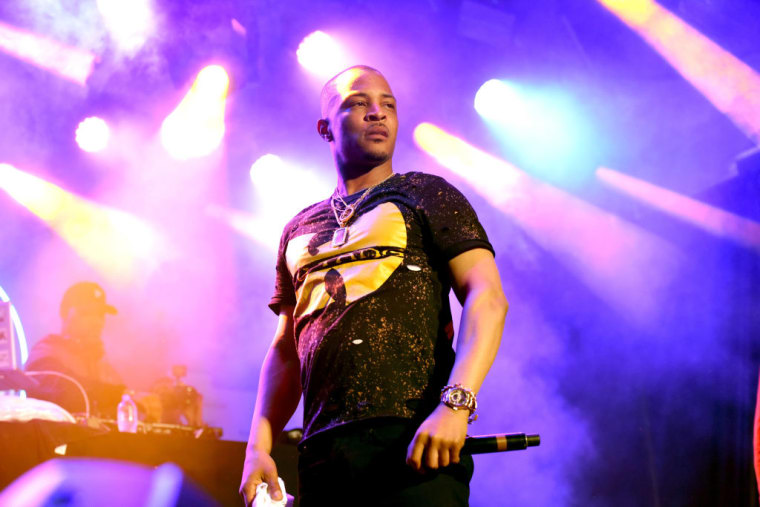 T.I. (real name Clifford Harris Jr) was arrested in Henry County, Georgia, WSBTV reports, after the rapper attempted to enter the gated community where he lives.
The rapper reportedly did not have the key required to enter the community and was barred from entering at 4 a.m. Wednesday morning. T.I. and his friend began to argue with the guard, who called police and charged the rapper with disorderly conduct and public drunkenness (he has since bonded out of jail).
The Blast spoke with T.I. following his arrest by "white cops in [his] very white area." The rapper called the charges false, and claimed the community's guard "antagonized" him. The website reports that T.I. faces an additional charge of simple assault, but the rapper denies any physical confrontation, only that the guard "may have been hurt by my words." T.I. reportedly plans to file a lawsuit against his home owner's association.