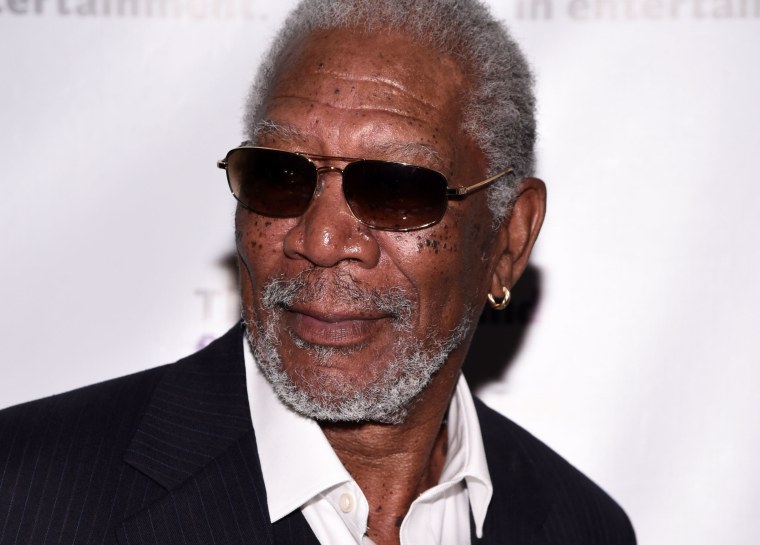 Eight women have come forward with stories of sexual misconduct from Morgan Freeman, CNN reports. In the lengthy report, at least 16 witnesses and women who say they were themselves harassed allege years of inappropriate remarks, touching, and other behavior from the 80-year-old actor. The incidents span across his work on sets, with reporters, and throughout his production company, Revelations Entertainment, which employees say also created a hostile and generally sexist work environment, particularly with regards to working mothers.
Freeman's apparent pattern of harassment includes consistent commenting on what women were wearing, what he'd like to sexually do with them, and various unwanted touching, including an incident in 2015 when he repeatedly tried to lift the skirt of a production intern. In another story, a birthday party at Revelations Entertainment reportedly consisted of his employees being made to stand in a circle and Freeman making his way around it, stopping at only the women in the circle to "stand maybe within an inch of their face and just look them up and down and not say anything, and then would move on to the next woman and he'd stand like within an inch of their face and look them up and down and not say anything."
On movie sets, Freeman reportedly appears to have repeatedly harassed low-level employees, such as production assistants. At Revelations Entertainment, one story of unwanted touching involved an intern. But he also publicly made misogynist comments about his Revelations Entertainment partner, Lori McCreary, at an event in 2016. McCreary is cited in the CNN story as unsupportive of women in that workspace.
"Morgan did things in a way that an older more established person can get away with because they have that power," a production assistant on The Dark Knight told CNN of her experience on set. "They can't be replaced, but you can be replaced very easily, that's just kind of the dynamic on set. PA's can be replaced, grips can be replaced, electricians can be replaced, but the actors -- once they're in, they're in."
Read the full story here.