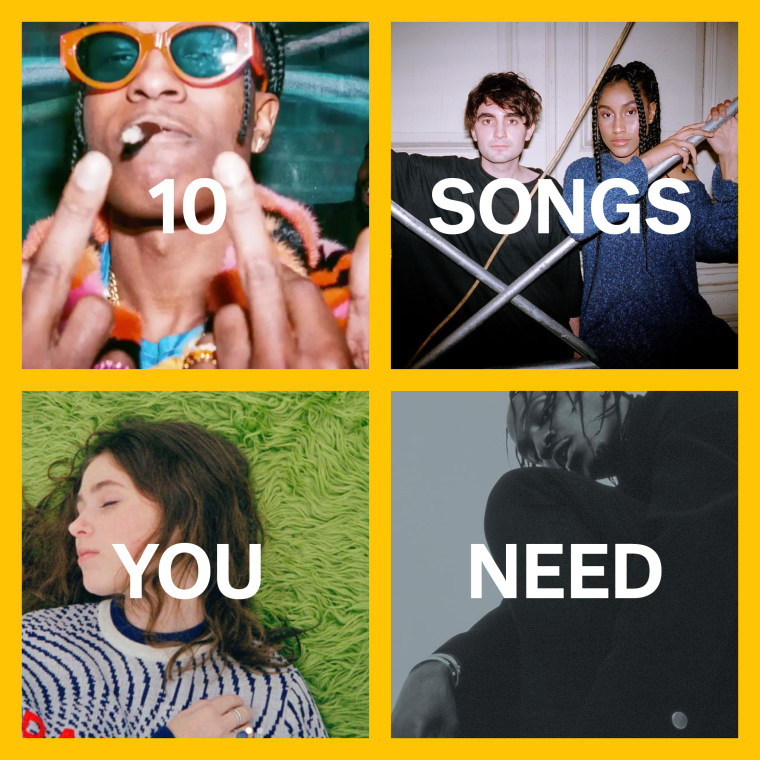 Each week The FADER staff rounds up the songs we can't stop playing. Here they are, in no particular order.

Subscribe to Songs You Need In Your Life on Apple Music and Spotify

A$AP Rocky, Frank Ocean, "Purity"
A$AP Rocky, Frank Ocean and a Lauryn Hill sample merge to create "Purity." Featuring decelerated vocals and plucky guitar, it is vulnerable, soft, and easily the best track off Testing.
Pusha-T, Rick Ross, "Hard Piano"
Pusha-T recruited Rick Ross for "Hard Piano," a title that does right by the track's incessantly tough-sounding background melody.
A Boogie wit da Hoodie ft. Davido, "Way Too Fly"
Someone on YouTube wrote, "If I walk in a corner store I better hear this," referring to this new A Boogie wit da Hoodie and Davido track. I agree.
Downtown Boys, "Fotos Y Recuerdos"
Downtown Boys brought their scrappy punk energy to Selena's "Fotos Y Recuerdos," and the result is an energetic tribute to a classic.
Jennifer Castle, "Grim Reaper"
With its swells of violin and whispery vocals, Jennifer Castle's "Grim Reaper" adds up to a quiet and frank meditation on death.
Emotional Oranges, "Motion" - 10 songs you need in your life this week
Emotional Oranges summon sultry motel glam vibes in the video for their laid-back R&B cut, "Motion." Gaudy wallpaper and retro furnishings have never looked so enticing.