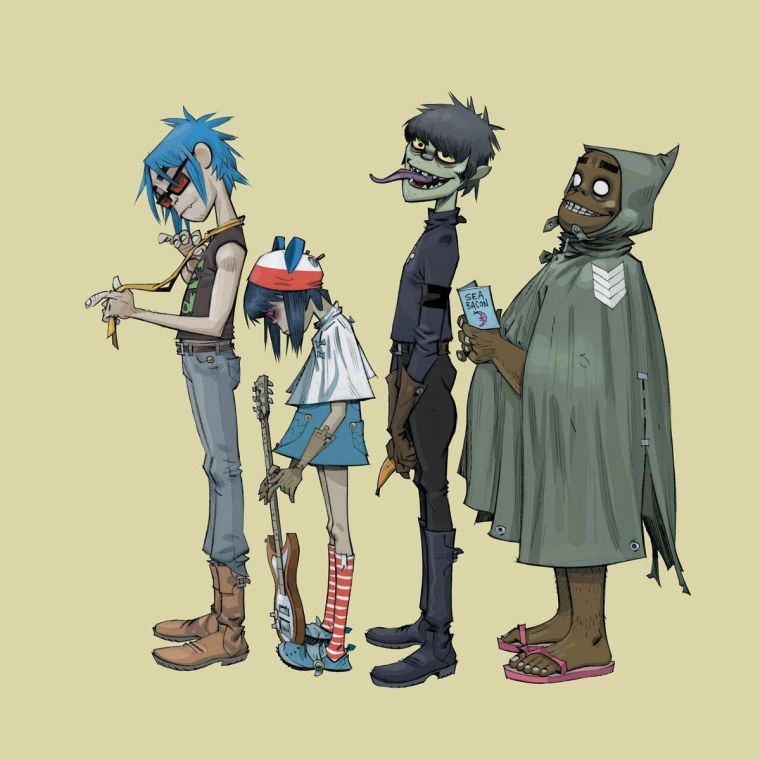 Damon Albarn was a guest on Zane Lowe's Beats 1 show on Thursday, where he offered some new details on the forthcoming Gorillaz album The Now Now, which Albarn says he made "so that when we play the gigs this summer there is something nice to play everyone," adding "I thought I should make a record where I'm just singing for once." Albarn also told Lowe that while the collaborators on the album are few, and shared the tracklist, seen below.
"I wrote most of it on tour back in America," he explained. "Snoop [Dogg] is on it because we were in LA and Jamie [Principle] because he was on the tour. And then just so randomly sort of George Benson and that's it really."
The track with George Benson, "Humility," apparently came about after the to met for a cocktail. Watch the Jack Black-featuring video for that song below, along with "Lake Zurich." Albarn also noted that he's working with his supergroup, The Good,The Bad & The Queen, on an untitled release. The Now Now is out June 29.
The Now Now tracklist
1. Humility [ft. George Benson]
2. Tranz
3. Hollywood [ft. Snoop Dogg and Jamie Principle]
4. Kansas
5. Sorcererz
6. Idaho
7. Lake Zurich
8. Magic City
9. Fire Flies
10. One Percent
11. Souk Eye