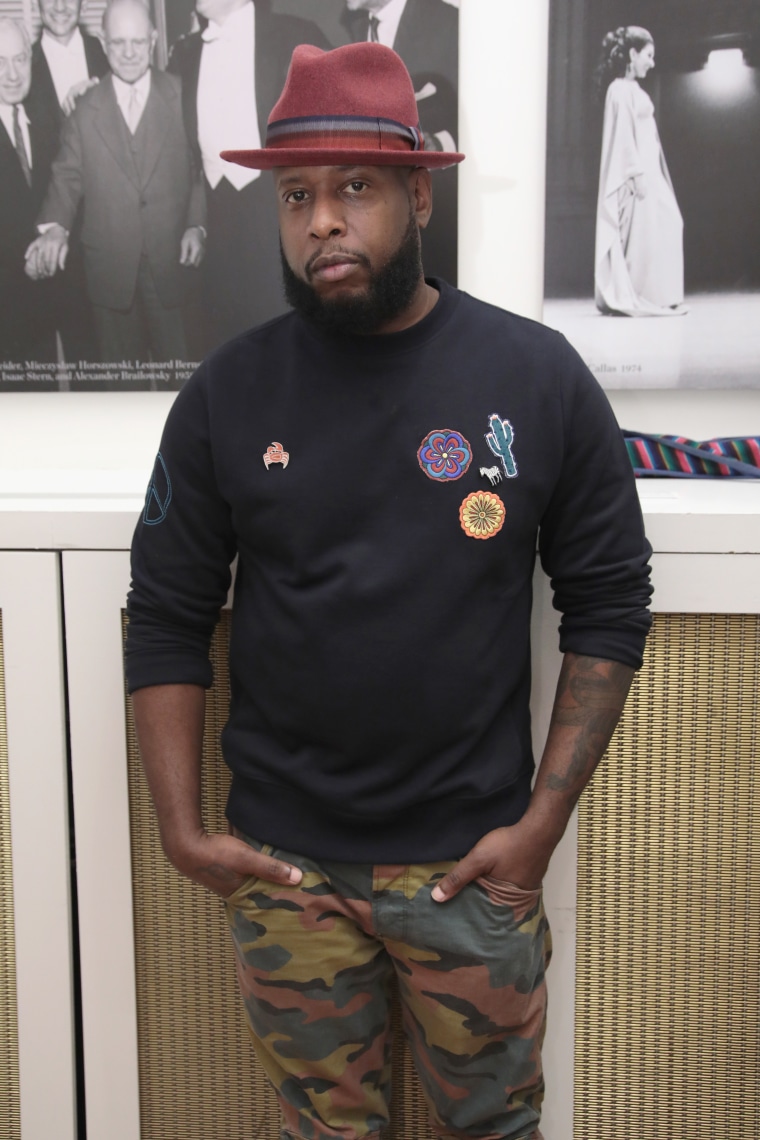 Talib Kweli has been accused of sexual harassment by former collaborator Res. Res, whose real name is Shareese Ballard, has accused Kweli of holding her career "hostage" after she signed to his label, Javotti Media. She says this happened after she turned the rapper down when he made a pass at her. Kweli denies all of the allegations.
Res first spoke out via Twitter on June 1. She tweeted that Kweli was sitting on her solo material and refusing to release it. She went on to post a screenshot of an alleged 2014 email from Greene, in which it appears the rapper admits to having tried to kiss her.
Kweli and Res worked together as the duo Idle Warship. She has also appeared on multiple Talib Kweli solo records.

I tried to be humble but you letting a kiss that you didn't get @TalibKweli keep my career on hold and I dare you to say I'm not telling the truth you know Gmail https://t.co/02ohGszzCW wasn't you married then 🤔I'll wait

— RES (@the1res) June 1, 2018
See if you can't sleep with your female artist you leave them in the dust @TalibKweli well I wouldn't say all huh King @Bossip @djvlad

— RES (@the1res) June 1, 2018
I want to apologize to my fans I'm so tired of women getting treated like shit in this industry if we not having sex or kissing someone my talent is mine @TalibKweli not yours I understand you broke and you tired and rusty but let me go dude

— RES (@the1res) June 1, 2018
Kweli's response came via a screenshot of a court document, revealing that the pair are engaged in a legal battle. He stated that Res was dropped from Javotti Media in 2013 for "for disrespecting my employees and for failing to turn in an album I invested in."
According to court documents obtained by Pitchfork, Kweli and Javotti Media sued Ballard in 2016 for breach of contract and a copyright violation.
In September 2016, Ballard filed a counterclaim, which states that she provided Javotti Media with the album. She also countersued Greene for sexual harassment. Judge Carolyn Wade dismissed Ballard's counterclaim, noting that "the elements are not sufficiently pled."
In May, Kweli's's lawyers filed documents seeking enforcement of a settlement agreement which was allegedly reached by both parties before a hearing in March. The terms of the settlement would call for Ballard to pay $12,000 and cease distribution of "You Don't Know Me." She would also be released from her contract with Javotti Media. Kweli has said Ballard "is trying to use the #metoo movement to bully me into dropping my lawsuit against her," on Instagram.
The FADER has reached out to Ballard and Talib Kweli's representatives for comment.