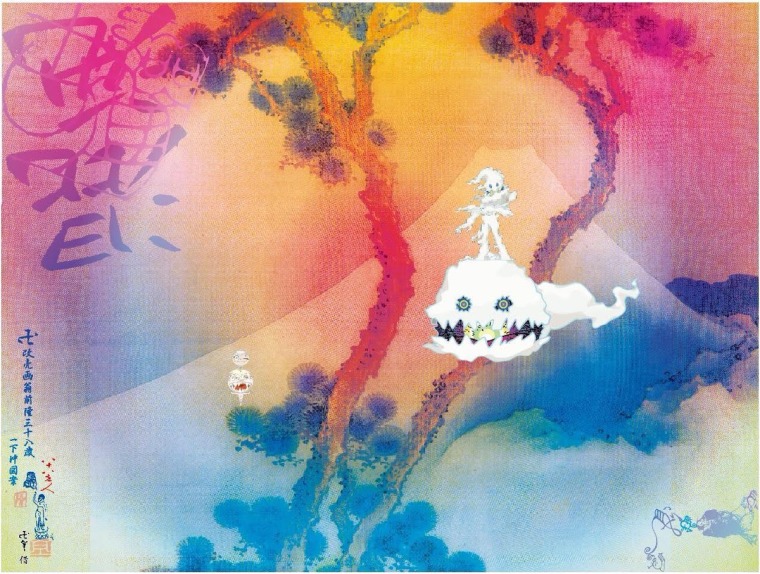 Kanye West and Kid Cudi's joint album, Kids See Ghosts, has arrived on streaming platforms. The album, recorded in Wyoming as part of a five album splurge from West, comprises of seven tracks and includes guest vocals from Ty Dolla $ign and a Kurt Cobain sample on the title track. Other track titles on the project include "Fourth Dimension" and "Freeee (Ghost Town Pt. 2)."
Japanese artist Takashi Murakami, who created the artwork for Kanye's Graduation, designed the cover art. The duo debuted the album at a listening party held on Thursday night in Los Angeles.
Stream the project now via Tidal, Apple Music, and Spotify.