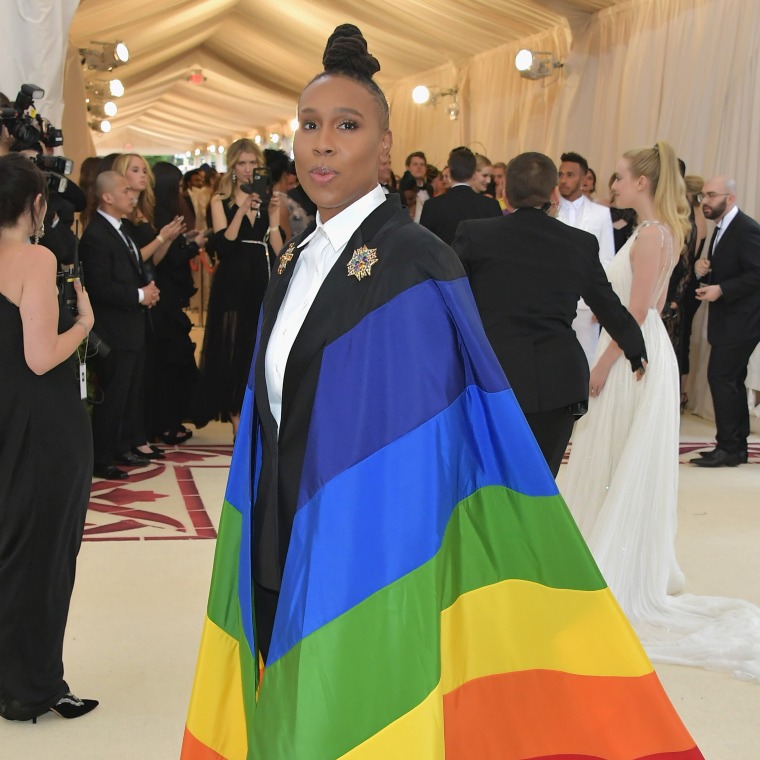 Lena Waithe has become a powerhouse in Hollywood, simply by writing about her experiences. She has repeatedly used her success to open doors for other creatives and to speak on the frequent and pervasive inequalities that exist in showbusiness –– this has manifested not only in her work but also in interviews, and that time she wore a rainbow cape to the Catholic-themed Met Gala.
Recently, as a panelist at the Produced By Conference, Waithe spoke about walking into rooms and embracing that she "made people uncomfortable." According to Page Six, Waithe shared that her experiences make her valuable.
"The things that make me different are also a commodity. Being brown. Being female. Having a different point of view. That's something the industry can make money off of. I don't write the 'Thanksgiving' episode if I'm not gay, black and female," said Waithe. "What I have to sell is my vulnerability, my truth, my brokenness. And I'm using that to entertain the world."
Waithe was joined on the panel by Justin Simien, Nnamdi Asomugha, Dan Bucatinsky, and Mel Eslyn, who are other industry powerhouses behind projects like "Dear White People" and "Beasts of No Nation."
The panelists spoke about the struggle to get their projects made, and Lena Waithe shared additional wisdom about an industry that is slowly changing to become more inclusive. "They tell us Hollywood is supposed to look like Ryan Gosling and Emma Stone. At the end of the day, we deserve to be there. We deserve a seat at that table."