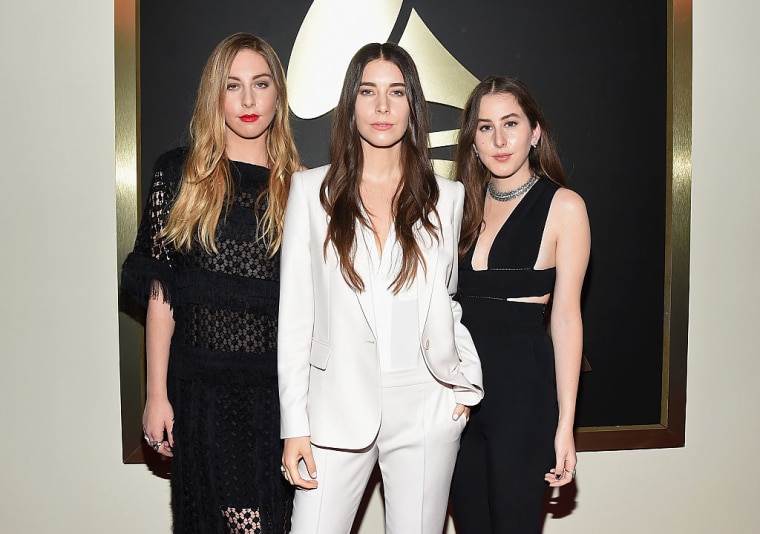 Haim discussed their experiences fighting for equal pay in a recent interview with Grazia Magazine. The pop group's struggles have led to some in-house changes as well: The three sisters – Danielle, Este, and Alana – told Grazia that they fired their agent last year after discovering they were being paid them 10 times less than a male performer at a festival.
"We had been told that our fee was very low because you played at the festival in the hope that you'd get played on the radio," explains Danielle. "We didn't think twice about it, but we later found out that someone was getting paid 10 times more than us. And because of that we fired our agent."
Alana, suddenly searingly serious adds, "That's why I love my sisters so much. I trust them with my fucking life. We're all in this together. But it's scary out there and it's fucked up. It's fucked up not even to be paid half the same amount. But to be paid a tenth of that amount of money? It was insane."
Danielle added that while the band is trying to ensure the discrepancy never happens again, a lack of transparency makes it difficult. "It's so hard to check," she says. "Everything's so secretive about how much people are getting paid, and that's bullshit."
In January, the Annenberg Inclusion Initiative released a study highlighting the lack of representation of women on the charts and in the recording studio.