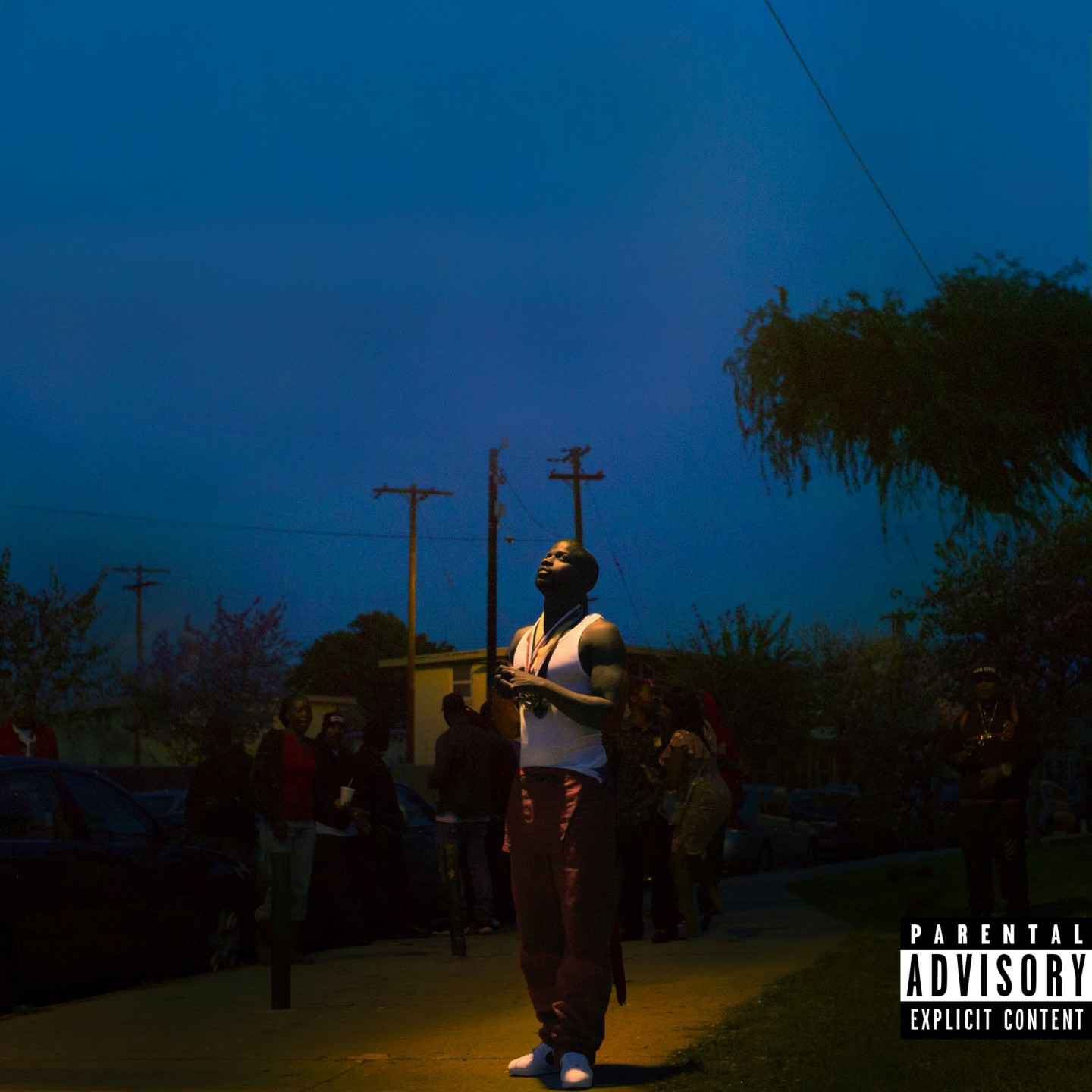 Top Dawg Entertainment's recently concluded Championship Tour was a victory lap for the consortium. Each of the label's key artists played distinct roles, as they have in its sustained mega-success: Kendrick Lamar flies high as the "artiste"; SZA, who had to drop out following a vocal cord injury, is the mellow, yet expressive songwriter; ScHoolboy Q the menacing jester; Ab-Soul the radical experimentalist. But what distinguishes Jay Rock from his TDE counterparts? In the first episode of his Road to Redemption documentary series, he is described by Lamar as "a humble beast." Not only is that a perfect portrait of Jay Rock's function within the TDE camp, it's also a spot-on assessment of his journey.
Lamar is TDE's superstar, of course, but Jay Rock is the bedrock of its ascent. He was the label's first signee, the first to ink a major label deal, and the first to flirt with commercial success: it's been a decade since his "All My Life (In the Ghetto)," featuring a Carter lll-era Lil Wayne, surfaced, its video penetrating the MTV Jams rotation. But the setbacks followed. Jay Rock departed Warner Bros. Records after idling on the label's shelf. His 2011 debut, Follow Me Home, was overshadowed by Lamar's lauded Section.80, which was released just three weeks prior. He languished in the background, even that his work on 2012 Lamar's "Money Trees," from good kid, m.A.A.d city, the project that rocketed TDE to mainstream legitimacy, remains arguably the most memorable guest appearance within the TDE network. In 2015, he released his second album, 90059, only to be badly injured in a motorcycle accident in the months afterwards.
Still, despite being widely considered less dynamic than his TDE companions, Jay Rock has managed to earn the respect of his peers and hip-hop fans at large, in part because of his consistent, no-frills verses. He has proven to be invaluable to TDE, not only as its Patient Zero, but as the straight-shooter in contrast to Lamar's high-concept ambitions or Q's brash magnetism. He's a role player, but an essential one — evidence that rappers can succeed without commanding the spotlight. The strongest moments on his third album, Redemption, show the ever-unassuming Jay Rock leaning into what he excels at: telling it like it is.
He has proven to be invaluable to TDE as the straight-shooter in contrast to Lamar's high-concept ambitions or Q's brash magnetism.
In a genre often anchored by showmanship, Jay Rock excels at effective communication without saying more than necessary. "The Bloodiest," Redemption's third single, highlights his direct nature as he muses on the two-headed monster of jealousy and duplicity: "So many niggas be wishin' they was you bro/ Same niggas that hit you with that, 'I love you, bro.'" After recalling the early ups and downs of his career on the slow-burning "OSOM," featuring J. Cole, Jay Rock closes the stellar final verse with pithy insight about life and fame: "Hope you worth more than your Rolex when you run up outta time." And on "Broke +-," which weighs the pros and cons of illegal life, he offers this dart about living afoul of the law: "Can't play with these streets and say you positive, it's a contradiction."
Redemption shows Jay Rock is dynamic in that his delivery is as important as what he says. His gruff baritone fortifies his presence; it commands your attention. It works wonders on songs like "For What It's Worth," which opens with his Hennessy-soaked contemplations about the price of retribution. At the other end of the spectrum, the power of his voice adds emphasis to every line of the anthemic "WIN." (When he yells, "You either with me or against me, hoe!" on the chorus, you absolutely believe him.) It punctuates the sordid yarns of "ES Tales," all the way down to the song's Martin-inspired hook.
Success in music, and in hip-hop in particular, is often viewed through a myopic lens: it's either superstardom or bust. But, as with any other profession, success is relative; there are levels. Not everyone can be a star, but not reaching superstar status doesn't equate to failure. Rappers, like anyone else, can succeed by carving out niches. By growing within the space in which they're comfortable. By either finding the right situation and bringing value to it, or creating it for themselves.
Jay Rock got involved with TDE on the ground floor and was supposed to be "on" first as a result. Three albums in, he's content to play his position. Exceptional role players exist and are necessities to a team's success; Redemption is further evidence that Jay Rock is integral to TDE's victories. And despite this, he remains almost humble to a fault. "I'm just part of a winning team, call me Marlon Jackson," he says on "Broke +-." Even a song like "WIN," with all of its braggadocio, suggests Jay Rock sees the bigger picture: TDE's success is his success as well.