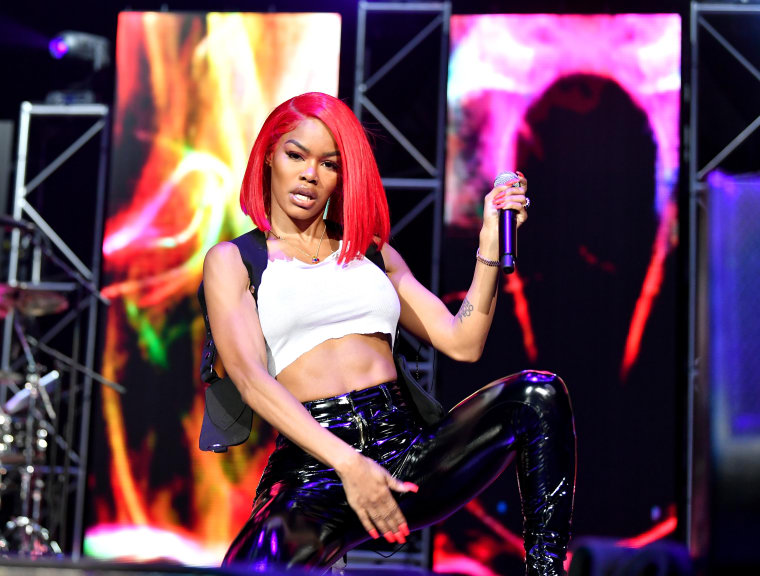 The Numero Group, the archival label based in Chicago, has claimed that a sample of one of their tracks on Teyana Taylor's new album K.T.S.E. was not cleared by producer Kanye West. Taylor's song "Issues/Hold On" features a sample of Billy Stewart's 1965 single "I Do Love You" recorded by an unknown vocalist and featured on Numero Group's 2010 Boddie Recording Company box set.
Label co-founder Rob Sevier told Pitchfork that Numero Group has received no contact from West, Taylor, or G.O.O.D. Music. "Without getting too nuanced, the Boddie Recording Company owns this master, and we represent their interests in such matters," he told the website. "I want to be explicit that while we haven't actually heard anything from Kanye's team about this sample, we are in the midst of multiple other clearances and I don't want to imply that they don't intend to clear it."
In an interview with Real 92.3 conducted this week Taylor said an updated version of her new album would be released soon, suggesting that sample clearance had been to blame for its delay in hitting streaming services. Meanwhile, West was accused of not clearing a separate sample on his own ye album earlier this month. Electronic label Pan suggested he used a song from their 2017 compilation mono no aware without asking them.
The FADER has reached out to representatives for West and Taylor for comment and more information.