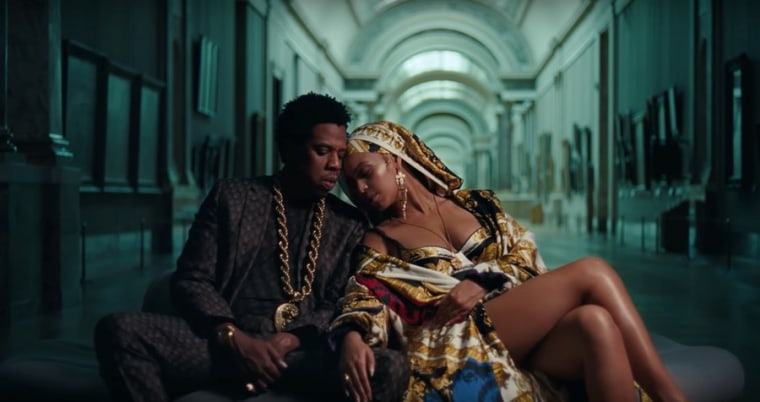 Move over Eiffel Tower, wrapping yourself in a white dress and thrashing around in front of La Victoire de Samothrace just became a viable Paris tourist attraction. As of this week you can take a tour of the Louvre focusing exclusively on the art featured in Beyoncé and JAY-Z's "Apes**t" video.
The "Apes**t" video is an instantly-iconic trip inside the museum in which The Carters present themselves alongside the fine art. Though the team at the Louvre did not have much warning that the couple wanted to film there, they are certainly capitalizing on their link to the video.
A preview on the Louvre website advertises a 90-minute tour including Marie Benoist's Portrait of a Negress and Da Vinci's Mona Lisa as well as the Vénus de Milo. 17 exhibits are included in the tour, which is conducted in French.
Check out more information here. EVERYTHING IS LOVE is out now and Bey and Jay's On The Run II tour hits North America on July 25.