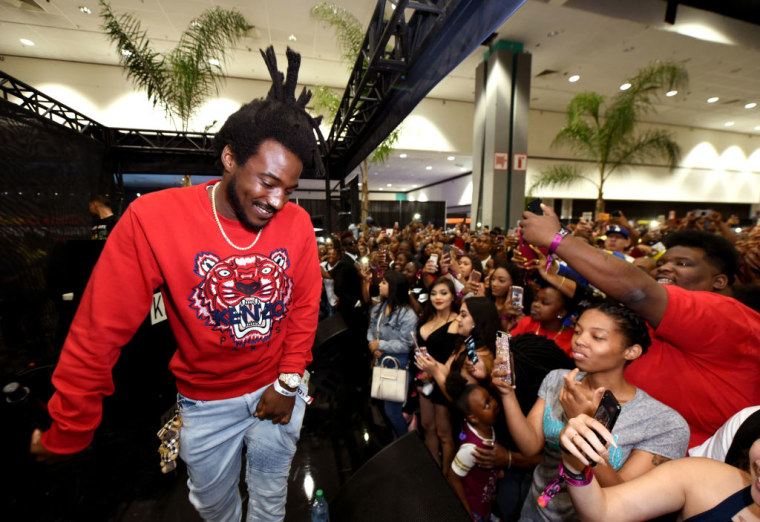 Mozzy was hit with a gun charge last Thursday in Las Vegas, TMZ reports. The Sacramento rapper was reportedly pulled over in a black Maserati by police after not signalling before a lane change.
Police claimed Mozzy was driving without license plates or a licence, and allegedly discovered a loaded Glock pistol after searching the vehicle – the rapper is reportedly prohibited from owning firearms after a 2014 felony prison stay for "gun possession and possession of a controlled substance." Mozzy was reportedly arrested and charged with "gun possession by a prohibited person," and released on $5,000 bail.
1 Up Top Ahk, Mozzy's latest solo album, was released in 2017. He was featured on the song "Seasons" on the Black Panther soundtrack.
Representatives for Mozzy were not immediately available to comment.