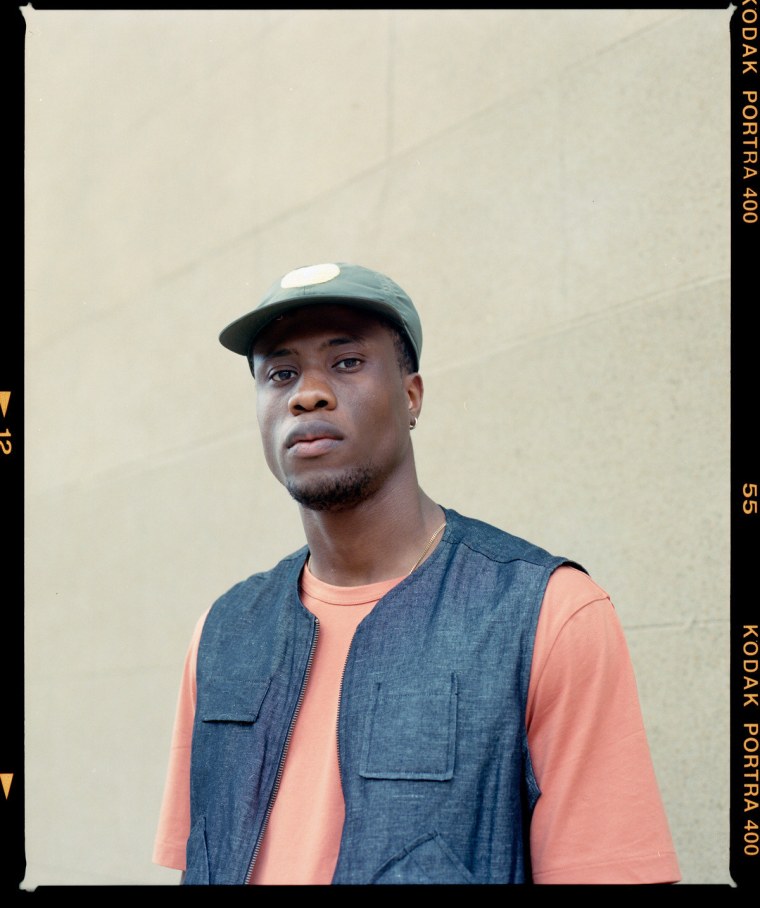 You may already be familiar with British-Nigerian singer Obongjayar's name. He was featured alongside Kamasi Washington, Ibeyi, Sampha and more on Richard Russel's Everything Is Recorded, and he has appeared on a track with Chewing Gum creator Michaela Coel. In 2016, he dropped his debut EP Home, which was led by the powerful single "Creeping."
Obongjayar's unique sound merges contemporary instrumentation with Nigerian influences, all highlighted by his distinct and guttural vocals. "I grew up in a very cultural background," Obongjayar says in a new interview with Highsnobiety. "And where I'm from, every December, we have a celebration where these masquerades come out with these sort of cultural dances. Most of that percussive music, that trancey music, and all repetitive gyrations, we used to call it, played a huge part in my growing up. So I think I'm trying to replicate those energies in my music."
These energies led XL Recordings boss Richard Russell to invite Obongjayar into the studio for "Washed Up On The Shore" and "She Said," the latter of which also features Kamasi Washington. "We did one track before and then [Russell] wanted me to come down to the studio again," Obongjayar said to Highsnobiety. "He said Damon was gonna be there. At the time I didn't realize it was Damon Albarn from Gorillaz...After we did that, I suggested to Richard that we get a saxophone at the end, and next thing you know, you've got Kamasi Washington coming in."
Songs like "Endless" from his sophomore EP Bassey, as well as "She Said," find him chant-singing against strong percussive instrumentation. There is a sense of rhythm there that recalls rapping, but the passion and grit in his voice make it unique; the results often sound akin to modern-day spirituals. Learn more about Obongjayar by reading his full Highsnobiety interview here.