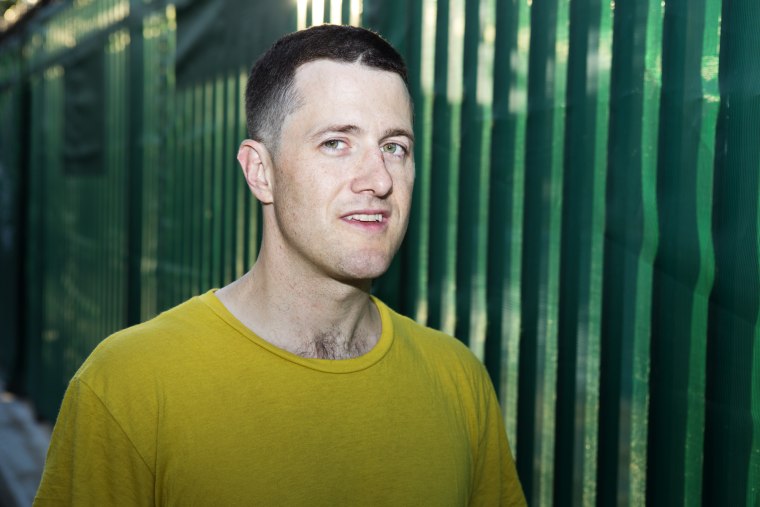 On "Who Will Pull The Mask Off?" Toronto musician Ben Gunning taps the utopian ideals implied in the sonics of mid 90s chillout music and infuses it with jazzy vocal melodies. It's another example of the mutable, exciting pop sounds coming out of Toronto from bands like Bernice, and frontwoman Robin Dann guests here to turn the song into a dreamy duet that's coffee shop music for distant, better worlds.
Gunning went deeper into the song over email. "The choruses, sung by Robin Dann and Felicity Williams, asks "who will pull the mask of if this dream?" - the song looks at the the dark side of following one's dreams - a cliche superficially held up as a virtue unto itself in our culture but one that's often the root of both anguish and destruction. The verses portrays that destruction by way of a nature guide tracing the path of a wayward dream-stalker for the listener, bringing them to various milestones in their journey."
On July 18, Ben Gunning will play a show at The Burdock in Toronto. RSVP and get tickets here.