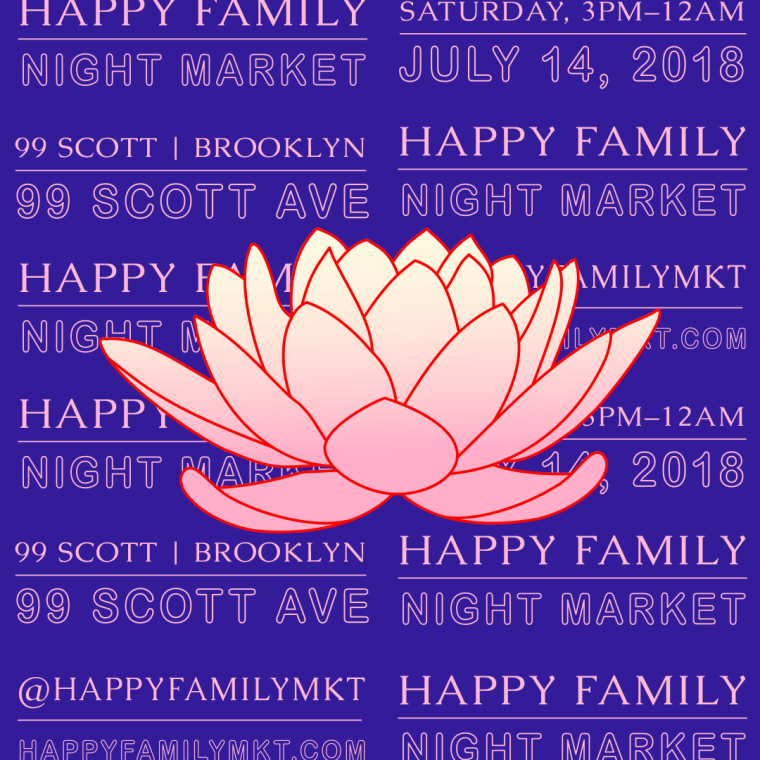 If you're into food and in the mood to learn a thing or two about Asian American culture, Brooklyn's the place for you this Saturday. Happy Family Night Market, taking place at Bushwick's multi-purpose venue 99 Scott, is a day-to-night celebration of Asian American culture primarily through the lens of food, and supplemented by a really rad food-related spread of art, films, and panels.
Food being sold at the market highlights local chefs and restaurants and ranges from traditional Cambodian, to Korean comfort food, to Indian meatballs. On the art tip, there's an installation about Chinese Cooking the American Way, and vendors like Asian American culture publication Banana Mag. Thoughtfully curated films and panels dive deep into topics like fermentation, family, and dynamics at the dinner table. Though the event is formally from 3pm to 11pm, timings vary for lectures, the art marketplace, and film screenings.
After the day's festivities are over, stay for a turnt-up function hosted by the beloved and popping queer Asian party Bubble T. Head to Happy Family Night Market's website for more information about all aspects of the event and tickets. If you're unable to make it to the event, follow The FADER's IG stories all day for an inside look.