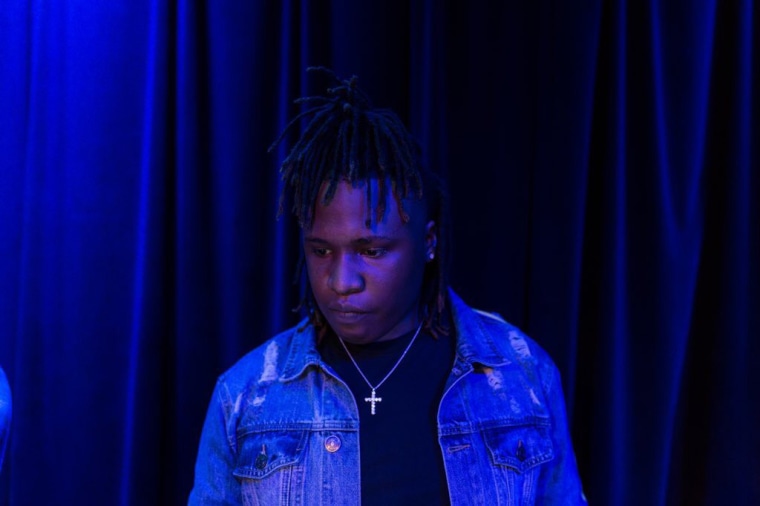 Drake has rapped about his summers spent in his father's hometown of Memphis and even shot videos in the city, but last February's "Look Alive," his collaboration with BlocBoy JB, marked the first time that he had ever given a Memphis artist the Drake cosign treatment. Anyone who's been paying attention to BlocBoy's rise knows that the architect of his sparse and ominous sound is Tay Keith, the 21-year-old producer who also worked with Key Glock, Blac Youngsta, and many of Memphis's ascendent talents.
For his 25-track double album Scorpion, Drake clearly wanted to pull from his Memphis roots. He recruited DJ Paul to produce "Talk Up" and worked with Tay Keith once again on the Top 10 single "Nonstop." Below, Tay Keith explains how he first linked up with Drake and how their latest collab came together.
TAY KEITH: He hit me up on Instagram. He was just congratulating me and [BlocBoy JB] for what we was doing and just showing us respect for the whole wave we had. He told me to send him something and I sent him a pack of beats that had "Look Alive" in it. He wrapped on "Look Alive," like 24 hours, sent it back, sent it to Bloc, he sent it back. Then we shot the video like two or three days later. Everything was done in one week — that quick.
After "Look Alive," I just kept sending him beat packs. I just kept cooking up that specific type of sound and sending him packs. He chose [the "Nonstop beat] as he was wrapping up the album. You know, he wanted that Memphis slap. You'll go to Metro Boomin for this sound, or Pi'erre [Bourne] for this, or Zaytoven for his sound. It just so happened that the sound I've developed has the Memphis origins to it that made Drake wanted to work with it. I've just took the origins — with Three 6 Mafia and DJ Squeeky and them — and brought it back to life in a sense.
I talk to Drake all the time. When you got a personal relationship with somebody, it's easier to work with someone. I'm pretty sure, like the way that we work, he don't just have people sending him beats and he picks 'em without knowing the person. You gotta trust a person to work with 'em.