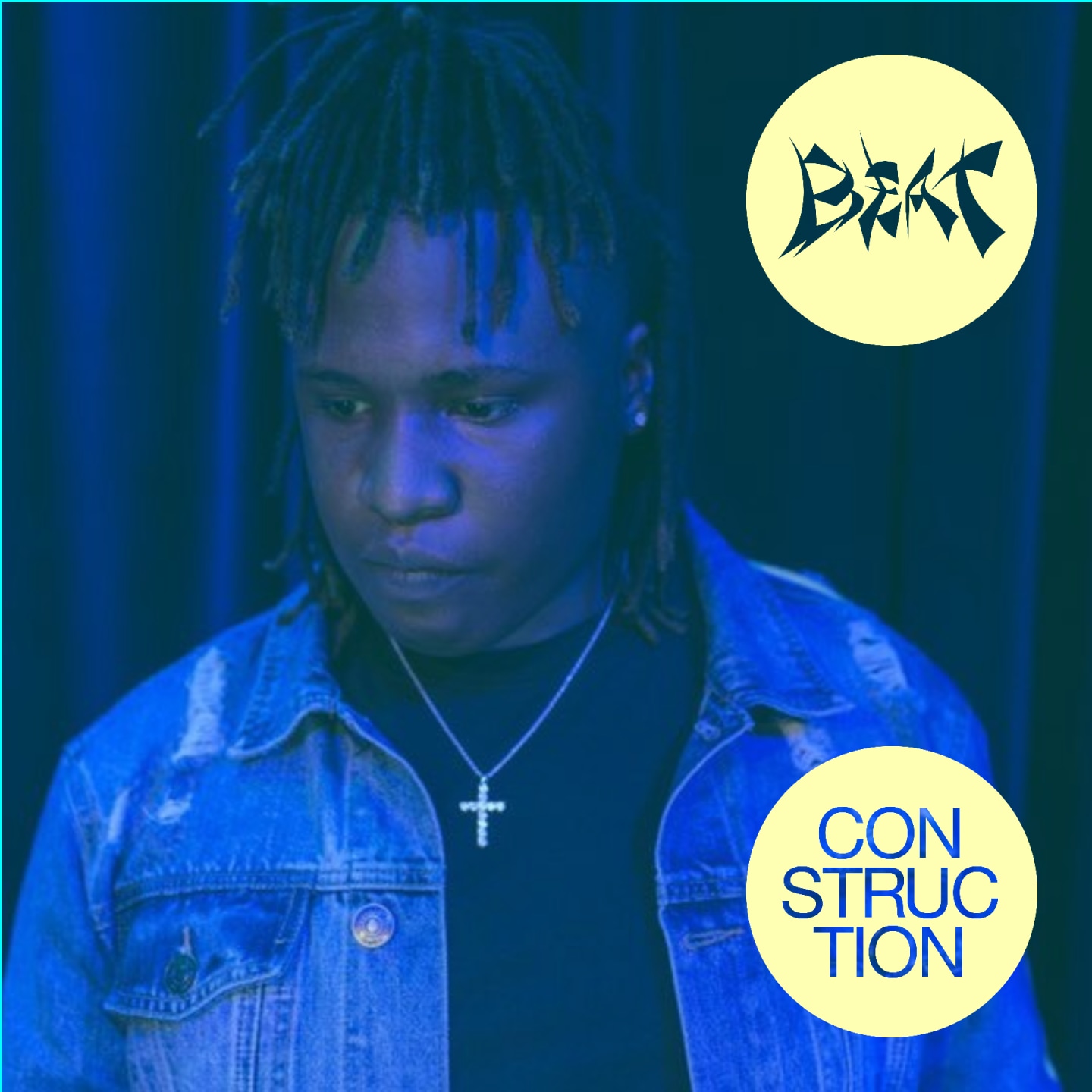 Memphis rap is in the midst of a special moment. The city's youngest and brightest talents, from Blac Youngsta to Paper Route Empire protege Key Glock, and now BlocBoy JB, are actively developing their own distinct takes on what Memphis rap can be, and showing that it can thrive beyond the borders of its region. At the heart of this new wave of talent is 21-year-old producer Tay Keith, who's not only lent his spooky chords, knocking bass and 808s, and wicked hi-hats to Memphis rap's heavy hitters and rising stars alike, but has done so in a time when divides in the city run deep, and are highly publicized. In being able to work across beefs and conflicts by prioritizing the music and his personal relationships, he recognizes he's in a rare position — one he hopes to use to eventually unite his city, and provide resources and infrastructure to help Memphis rap reach its fullest potential.
At the moment, Keith's got a lot going on: "Look Alive," the mega-hit he produced for Drake and his childhood friend and collaborator BlocBoy, has spent four weeks in the Billboard top 10; he's doing more traveling to work with artists beyond Memphis, and is rocking parties in central Tennessee — all the while wrapping up his senior year at Middle Tennessee State University. Over the phone from Atlanta, where he'd just finished a session with Wiz Khalifa, Keith took some time out to talk about coming up in Memphis's storied rap scene, making hits with his childhood friends, the art of self-discipline, and his desire to unite his city through music.
Where did you grow up? What was your upbringing like?
I grew up in Memphis, Tennessee, born and raised. It was hard. I stayed with my momma, then I ended up moving with my daddy. I always knew music was gonna be my outlet, I just didn't know when, or how it was gonna happen.
I grew up in the area where we had Three 6 Mafia, and Playa Fly, and 8Ball & MJG. My parents and my family used to listen to it. I learned from them there, and got more into it — listening to the beat of songs, and just learning more about music. Nobody was involved in music at all. I was the first one besides my brothers, they rap. I got two brothers and two sisters — I'm the youngest.
What first got you into making music and producing? I know you were rapping at first.
I was like 13, 14 years old. I had a Rock Band mic, and I used to record music and put it on YouTube and DatPiff. Then I started getting to producing my own music because I didn't want to keep rapping on beats I was getting on SoundClick. After that, I had started getting paid off of the beats I was putting on YouTube. That started giving me a check, so eventually I just focused more on production. I was using Mixcraft. I had my own equipment and a piano. I used to practice songs and remaking songs on it. I remember Lil Wayne's "Lollipop" — I used to play the keys to that song. That kind of had me interested in continuing to do it.
My big brother, he was recording on Mixcraft. [I would] watch him rap and record, then I just started doing it on my own computer. I'm mostly self-taught, but Drumma Boy and Memphis Track Boy give me good advice, and this other producer called Lil Lody, they actually give me a lot of advice, because they from Memphis, and they've made their way out too. I met Drumma Boy in Atlanta at an artist showcase. As far as like Memphis Track Boy, we [met] going to the studio.
The darker chords you use sound influenced by the older generation of Memphis rap, but hearing your drums reminds me of Atlanta rap, too. Did you listen to that sort of stuff growing up?
It was a lot of music from down south like Ludacris, like 2 Chainz, and Yo Gotti, pretty much the whole south. The sound really originated from Memphis, as far as like Three 6 Mafia, DJ Parlor, DJ Squeaky. They had a big influence on the whole Memphis sound, Juicy J and them. So I just bumped the wave back up of the old Memphis music. Atlanta got a lot of stuff that Memphis don't got. One is unity, and two is creativity. It's like I brought the Memphis sound from Memphis to Atlanta in a sense.
What was the first opportunity that really got you involved in the Memphis rap scene?
When I was producing for Blac Youngsta, we had did a song. When he first signed with CMG, I had produced the song on his tape called "Whole Life." On his next tape called Young and Reckless, I did three beats. From there, he had dropped a mixtape called Fuck Everybody, and I had produced "Lil Bitch," the single on the mixtape, and that got me a buzz in Memphis and Atlanta, where I'd gotten a lot of opportunities after the song came out. That was two years ago. I just kept working with Moneybagg Yo, Blac Youngsta, and Blocboy JB, and I just progressed from that point on.
Was there a moment that you remember where you can say you had found your sound?
It was a lot of trial and tribulations. It had to be Blac Youngsta and Moneybagg Yo, that's who I defined my sound with because, as their careers built, I kept building my sound also. The "Gang Gang" record, it definitely defined my sound, with the crazy bass and hi-hats. Also the other stuff I did for Blac Youngsta and Moneybagg, like "Lil Bitch" and "No Dealings," those crazy hi-hats and 808s set me aside from every other producer.
How would you describe the current state of Memphis's rap scene from your perspective?
The Memphis rap scene now is on a come up. We've got a lot of artist trying to be heard, but then we got a lot trying that ain't been heard yet. They just got to put a little bit more effort into it. But I mean, it's like Memphis is so divided, where it's two different sides. People don't really work with the other side, but like I had kind of broke that chain. That's how I feel I expanded past it.
Despite Memphis being so divided, you've produced for many artists from all over the city — how have you been able to maintain and do work with every artist?
The artists that I work with in Memphis, I have relationships with them. I went to high school with Key Glock. As far as Blac Youngsta, I was working with him from pretty much from the point in his career when he got signed. Blocboy, we had been working years ago. I had different relationships with everybody separately. It wasn't like we just linked up and started making music. I can't just say I'm going to stop messing with somebody because of their differences. Hopefully I'll be able to unite the city with the projects I've got coming in the future.
Did you ever see anyone growing up who kind of was in the similar position as you now?
Drumma Boy, definitely. He has produced for everybody in Memphis like Yo Gotti, Young Dolph, everybody in Atlanta pretty much, all the major rappers like Gucci Mane. He did a lot of productions for a lot of people. I look at him as an example, to keep me going.
Is there a piece of advice he's given you that's stuck with you?
Basically, be careful of who you do your publishing with. Every artist and producer has their own publishing and stuff, just be careful what company you choose to collect your publishing.
After the success you've been having, especially with Blocboy JB, I'm sure you're now getting all your business in order. What's it been like navigating that process, making sure you're compensated and taken care of on the business side?
With like every major publishing company I've been beginning relationships, not necessarily signing with them. I feel like the most important part is staying cordial and keeping a good relationship with all of them because they all have so many different artists on a mass and international scale. They have so many artists that I will work with in the future, like even if I don't do business with them on like the signing level, I feel like I still would do with business with them as far as their artists, the songwriter.
I'm still independent. I'm actually working now with some companies about negotiating my own label imprint so I can sign artists from Memphis. My homeboy Dan, he manages me, and we basically put together our own label. What we're going to do is get all these up-and-coming artists from Memphis and put them on a bigger [platform] so they'll be able to get a major deal, hopefully. Things of that nature.
You and Blocboy first met when you were both 14, and 7 years later you're making hit records. How did you guys first start making music together?
When I had moved with my daddy when I was in high school — it was [in] Raleigh, in the North part of Memphis. [BlocBoy had stayed around the corner so we were just always kicking it in the hood before anything, getting with all our other homeboys before the music even popped. We would go out to the store and walk to the Sonic, just be in the neighborhood.
Me, my brothers, and my cousin, we had some movable walls from my aunty, so we put a studio together in the garage, and we just started recording there. He fell in place then, he used to come through and we used to have everybody in the neighborhood in the garage record their music. We started out recording in the house in the garage, and we went from there to his house and started recording in his room. He used to be freestyling to the beat the whole time while I'm making it.
When I went to college, they convinced me to send him beats. He used to rap on them and then when I'd get back to Memphis we'd make music together. This was before everything. It's just working. We had big dreams. We still record at the crib or wherever, or we'll cook up in the studio now.
In Bloc Boy's interview with FADER, he mentions you'd already been in contact with Drake, and that's how "Look Alive" came together.
Drake had reached out to me, and we was in contact for a couple weeks. I was cooking him up some beats and sending them over, and he was picking the beats he liked. I guess that was the one that he wanted to make history with.
You mentioned earlier that you're in school. Where? What are you studying?
Media Management. I go to Middle Tennessee State University, just outside of Nashville. I'm a senior now. I decided on going here because pretty much everybody from White Station —
the high school I had transferred to — was talking about going to MTSU.
How are you balancing school and work? You've got a full-blown career going.
My classes are only Monday through Thursday, so that gives me Friday, Saturday, and Sunday to travel and work. It's never been an issue. I DJ too at a lot of events, and I've got a large college crowd in the middle Tennessee area, like Nashville. That keeps me in the area. It's another job for me, too.
It's about self-discipline, I've learned. Somedays I be like, I want to go DJ, or, I want to go out of town or something, but then I had to think and let myself know, You better go make this move or that move, balance it all out.
Is there anything you're learning in your program that you've been able to apply in real life?
Yeah definitely. During the past three semesters, I've been learning more about my royalties, my mechanical royalties, my performance royalties, and about my copyright — things of that nature. I definitely can say I learned quite a bit from school and college. I know people say they don't really learn nothing in college, but the field I'm in, MTSU got one of the best media programs in the South. I felt like that school was best for me.

Where do you see Memphis rap scene going in the next few years? How do you see it looking?
Since this whole Drake situation happened, I've been working with a lot of Memphis rappers on personal projects. I got a project with Juicy J, and his artist he just signed YKOM, that's about to drop. I feel like it's going to more unity, and with that being said, it should be more people actually having branches in Memphis as far as more studios, hopefully we can get record labels with offices in Memphis, things of that nature. Small steps before the big steps. I can't just say Memphis is going to jump out on top; I feel like just building more resources there will help.
What might be one big goal that you have for this year?
I want to go platinum. I need me a platinum plaque on the wall. I'll put it in my momma house. My momma love it, I talk to her all the time. I actually just got her a new house. For the grind, for me to come up — she been there supporting me, my father too. I've got to repay them.