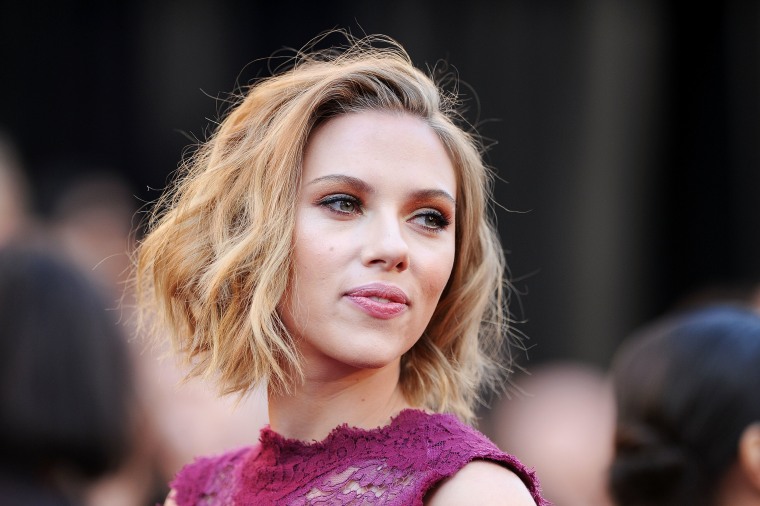 Actress Scarlett Johansson drew a considerable amount of criticism following the announcement that she would take on the role of Dante "Tex" Gill, a transgender man who ran a string of Pittsburgh massage parlours that acted as fronts for prostitution, in the upcoming film Rub & Tug. Now, the actress has said in a statement to Out.com that she made the decision to step down from the role "in light of recent ethical questions raised" after the casting was announced.
The LGBTQ community, as well as allies, spoke out against the casting since opportunities for transgender actors to play transgender roles on screen have historically been few and far between. While the actress doubled down with a dismissive comment to Bustle, pointing out actors Jeffrey Tambor, Jared Leto and Felicity Huffman have also taken on roles as transgender men and women in the past, her follow-up seems to be a bit more introspective.
"I have great admiration and love for the trans community and am grateful that the conversation regarding inclusivity in Hollywood continues," she said in the statement. "While I would have loved the opportunity to bring Dante's story and transition to life, I understand why many feel he should be portrayed by a transgender person, and I am thankful that this casting debate, albeit controversial, has sparked a larger conversation about diversity and representation in film."
This isn't the first time Johansson has been at the center of a casting controversy when her role in Ghost In The Shell, based on the Japanese manga, prompted claims of white-washing. Ironically (or perhaps not), Ruper Sanders directed Shell, and is also helming Rub & Tug.
Thumbnail image by Jason Merritt/Getty Images.