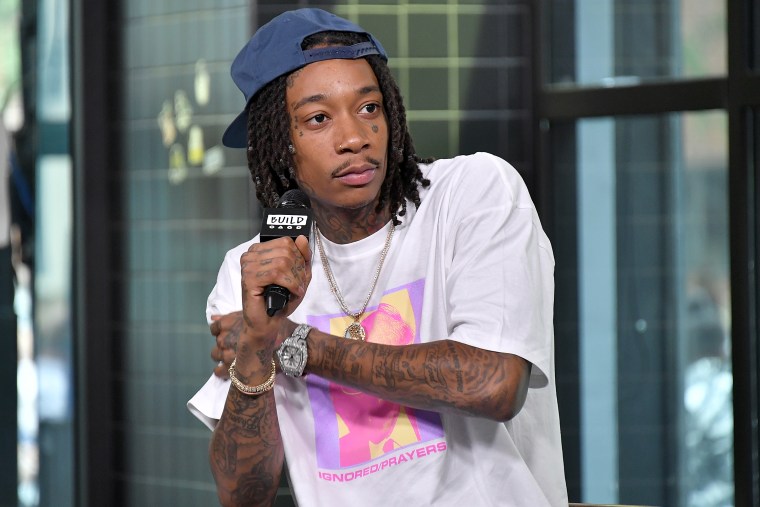 Wiz Khalifa has responded to accusations of racism on his latest album, Rolling Papers 2. The album was released on July 13 and includes "Hot Now" on which Wiz raps "Smoke got my eyes lookin' Korean." This line was picked up on by The Korea Times who pointed out the offensive nature of the lyric.
Appearing on The Breakfast Club on Tuesday, Wiz was asked about the Korea Times article. "Chill out, I'm not racist. I love all races," was his defence. "I have Korean friends who are not offended, so I don't know those people who are saying that. My art is up for interpretation."
This is not the first time Wiz has used the comparison. On 2010 song "Real Estate" he rapped: "Eyes Chinese, smoke like I'm Jamaican,"
Check out the full Breakfast Club interview below. The subject of "Hot Now" arrives around the 14 minute mark