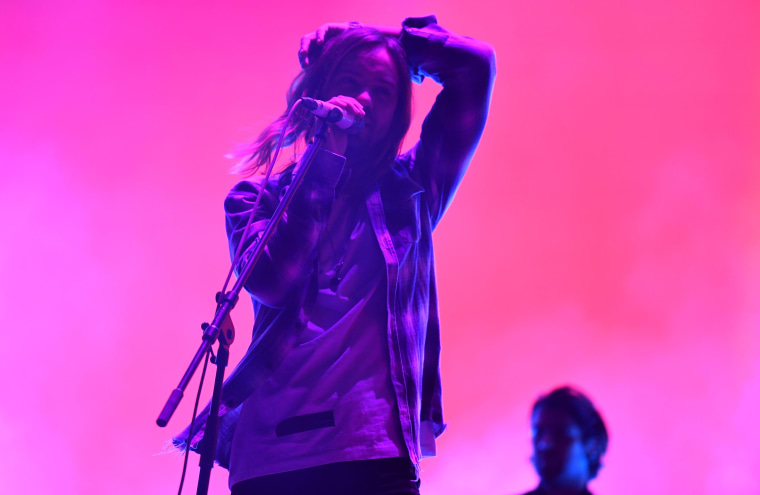 Tame Impala's Kevin Parker spoke to Beats 1 DJ Matt Wilkinson in an interview broadcast on Monday, giving updates on his work with Kanye West, SZA, and Travis Scott, as well as confirming plans for the next album by his own band.
Last year it was reported that SZA had been in the studio with Parker and Mark Ronson. The results of those sessions are yet to be released, something Parker hopes will change soon. "I mean we were super-excited about it when it was happening," he told Wilkinson. "I hope it sees the light of day. When we were working with SZA, that was like 10 days before her album [CTRL] came out and since then her album has just exploded and she's been a really busy person. We were messing around on a bunch of things, but there was that one song ["Back Together"] that was like, 'we've got to get this out.'"
Parker is also among the many artists who contributed ideas as Kanye West worked on producing his own ye as well as albums from Pusha-T, Nas, Teyana Taylor, and Kid Cudi collaboration Kids See Ghosts. He's credited on ye track "Violent Crimes."
He described the process to Wilkinson as a "whirlwind of things happening and then no-one really knows. Kanye's got - he's in his space, throwing down ideas, taking ideas out, putting this with this, seeing if that works. He might not even know which part of who worked on the song is going to end up on the song until the last minute." He added that Pusha-T's Daytona is his favorite album to come from that period.
Elsewhere in the interview Parker spoke of his plan to have the next Tame Impala album out by summer 2019 ("I'd be very disappointed if we didn't have something out by then") as well as a recording session with Travis Scott and producer Frank Dukes in 2017 ("in our little gang, if you're going to work with someone we'll work out a day, so we thought it would be a lot more regimented but with Travis, it's kind of like, "ayy come through.")
Listen back to the full interview here.