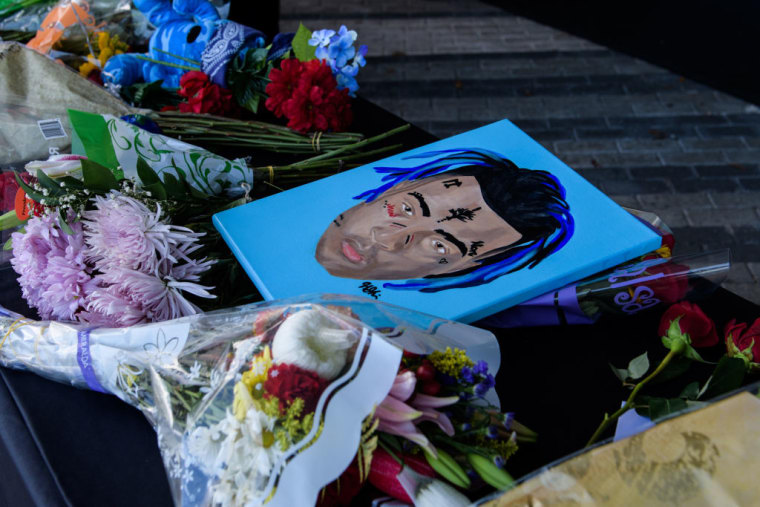 Dodge County police have arrested Robert Allen, one of four individuals indicted for the first-degree murder of Jahseh Onfroy a.k.a. XXXTentacion, according to a new report in The Miami Herald. Allen joins two other men, Dedrick Williams and Michael Boatwright, currently in custody and charged in the June shooting death of the rapper.
Police claim Allen was recorded by surveillance cameras with Williams just before the robbery and death of XXXTentacion, and according to witnesses, was observed fleeing the scene of a hit-and-run crash three hours after the shooting. Allen was reportedly inside of a rented SUV during the murder: the SUV was blocking XXXTentacion's vehicle as two gunmen robbed him of a Louis Vuitton bag containing $50,000 before killing him.
Allen was apprehended in rural Georgia at his sister's residence. He is currently awaiting transfer to a Broward County jail, according to the Dodge County Sheriff's website.
At the time of his death, XXXTentacion was facing charges including domestic battery, aggravated battery, and false imprisonment of his pregnant girlfriend. He signed a $10 million record deal just before passing, and a new posthumous album could be released in October.