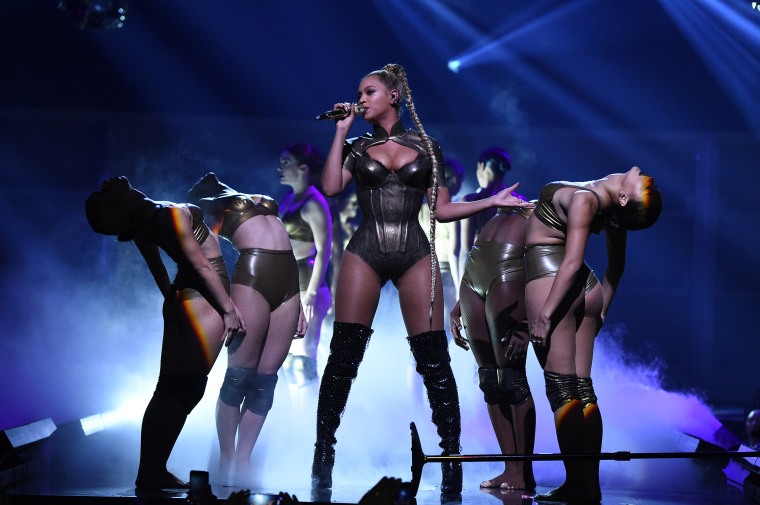 During a recent OTR II tour stop, Beyoncé graced fans by bringing back the wonderous single Rapunzel-esque high braid hairstyle. It could just be us, but the hairdo seemed to have Queen Bey even more energized on stage as she flawlessly danced the night away, the single golden braid swinging with authority.
Of course, the Bey hive couldn't contain their excitement at the power of the braid, and have been letting out a flurry of tweets in awe of the magic since the performance.
Check out a few hilarious tweets below, and then go retrieve your wig.