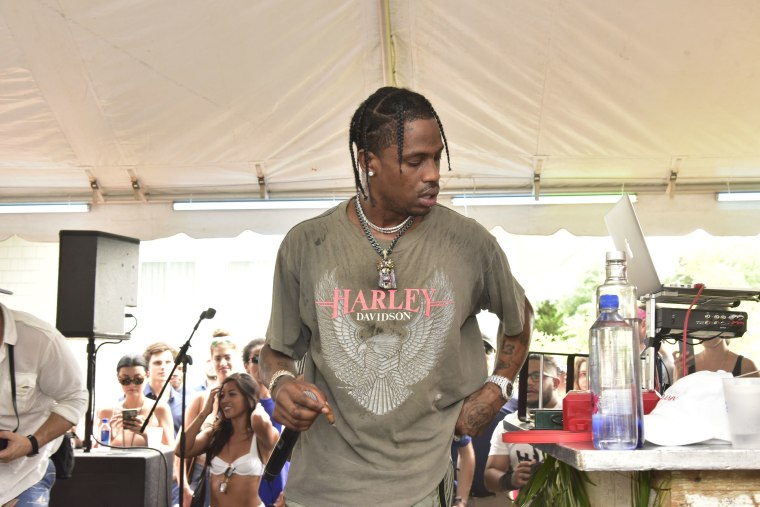 With Travis Scott's widely anticipated Astroworld almost upon us, La Flame has shared some Astroworld-themed merch to accompany the LP. According to the Houston Chronicle, Scott will release 28-pieces over a nine-day stretch. Different pieces will be featured each day and will only be available for 24 hours before being replaced.
Pieces include an Astroworld vinyl, black hoodies, tees, and dad caps inscribed with a rainbow-colored Astroworld logo along with the phrase "Wish you were here" written in bold white letters. Tees and caps run for $40 while the hoodies are on sale for $85. Travis also mentioned via Twitter that all pieces will come with the album.
Shop for Astro-merch here.