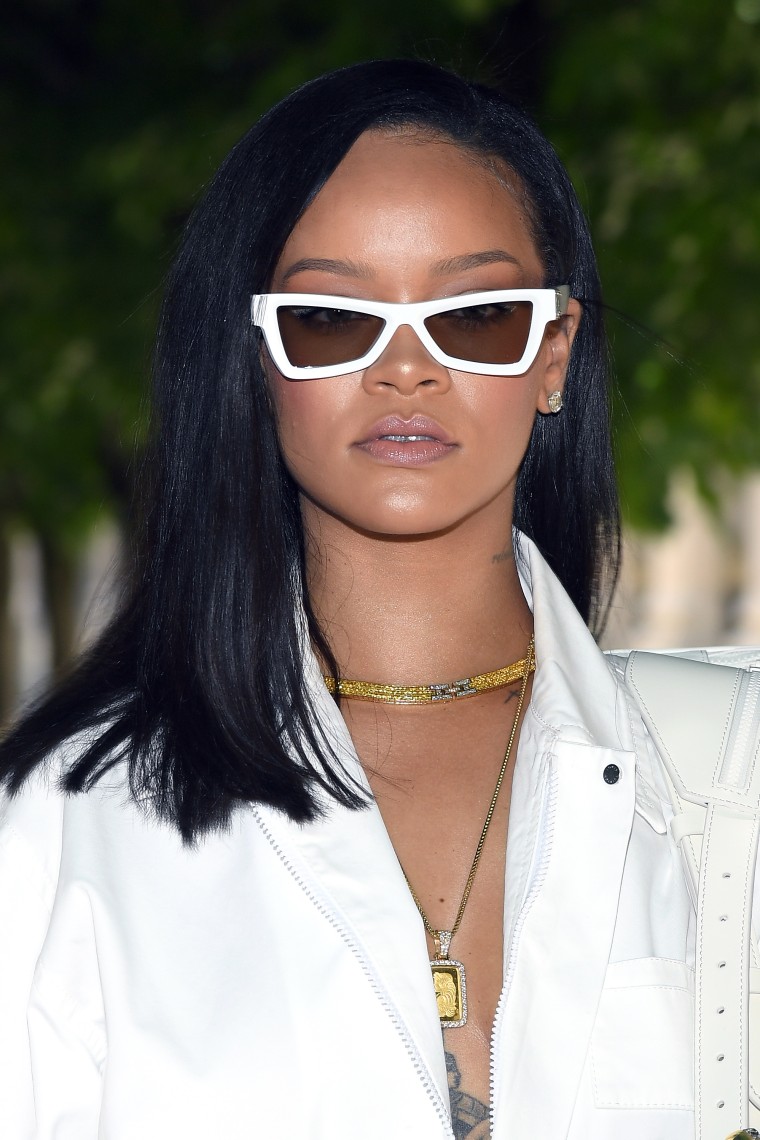 Rihanna (and those thin eyebrows) are on the cover of British Vogue's September issue. As part of the cover story Rihanna sat down with editor Edward Enninful who, per BuzzFeed, got dating advice from her plus some thoughts on her "thicc" figure.
The quotes obtained in advance of the issue landing on newsstands later this week include Rihanna's advice for people starting new relationships. It essentially boils down to, 'Don't expect too much. Just see how it goes.'
"I think a lot of people meet people and then they're dating the idea of what the person could become, and that person never shows up and then they're just mad disappointed," Rihanna said, "A person can always get better, they can always get worse, but you've got to be fine with what you met them as."
Enninful also asked Ri why she thinks she is the woman many other women have a crush on. "Okay, you're asking the wrong person," she replied. "I don't know, maybe it's because I'm 'thicc' now. I don't know." She went on to say she expects her body to change soon, though she's keen for that change to not be too radical. "I'm about to get back into the gym and stuff, and I hope I don't lose my butt or my hips or all of my thighs. I'll lose some, but not all," she said. "And I think of my boobs, like, 'Imma lose everything, everything goes!' But, you know, it comes with a price. You want to have a butt, then you have a gut."
Last month it was reported that Rihanna is working on a double album, including a large amount of dancehall-inspired material in Jamaica. Earlier this year she appeared in Ocean's 8 as well as seeing her Fenty Beauty empire grow.