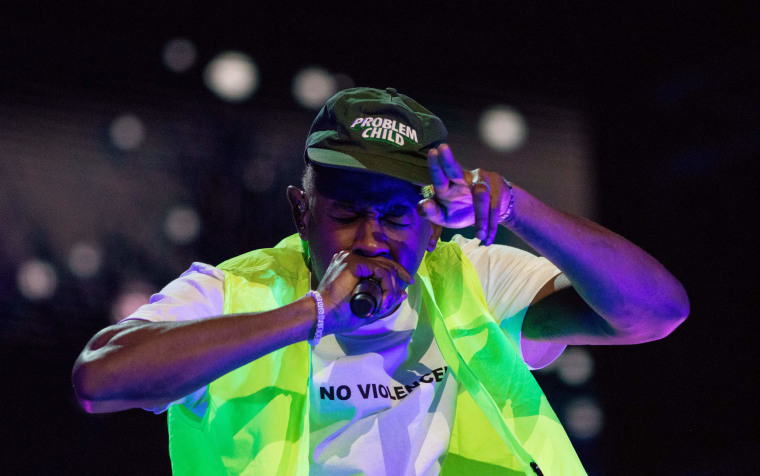 Tyler, The Creator is on the cover of the latest issue of GQ Style. In his cover interview Tyler discussed, among other things, his frustration that his music is not played on the radio more often. At one point he suggested that he does not have the type of voice that radio-friendly artists like Drake and Kendrick Lamar do.
"I've been trying to get on the radio," Tyler said sounding at ease with the process. "I haven't been super successful with that, but that time will come. If it's not the next album, then it's the three after that."
However, when he was asked why he feels his music doesn't get played on the radio, Tyler said he thinks he has the wrong kind of voice for mainstream audiences.
"I hate my voice and I think—it's not a full thought or theory yet—but I think there are certain voices that can make it into a mainstream world because of the tone that they're in," he said. "People like Jay, 'Ye, Drake, you know, Kenny. It's a world that their voice lives in. It's not too high and squeaky, and it's not too low and bassy, it's not too abrasive and raspy. It sits in this space that's easy listening for humans. And I'm still trying to figure out the science behind it. When I do, I'll let you know, but I definitely don't have that voice. And I fucking wish that I did."
Tyler has spent the summer sharing a number of remixes of songs by Kids See Ghosts and Jacquees among others. He will host the 2018 Camp Flog Gnaw Carnival in November.