Tyler, the Creator dropped the video for "See You Again" off his 2017 release Flower Boy, and it's a mildly twee and totally gorgeous piece of work. We've come to expect great visuals from Tyler and "See You Again" doesn't disappoint — it's hyper-stylized with a Wes Anderson-y feel to it, and the looks are simple, albeit totally immaculate and striking. We're clearly all about it, so peep our favorite style moments from "See You Again" below, and watch the full video above.
1. Big cats get sad, too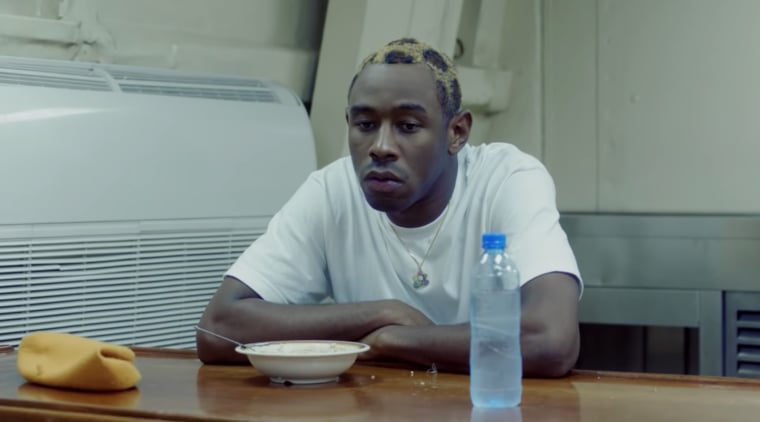 A pristine white shirt goes with anything, especially a cheetah print hair dye job.
2. Rainy day blues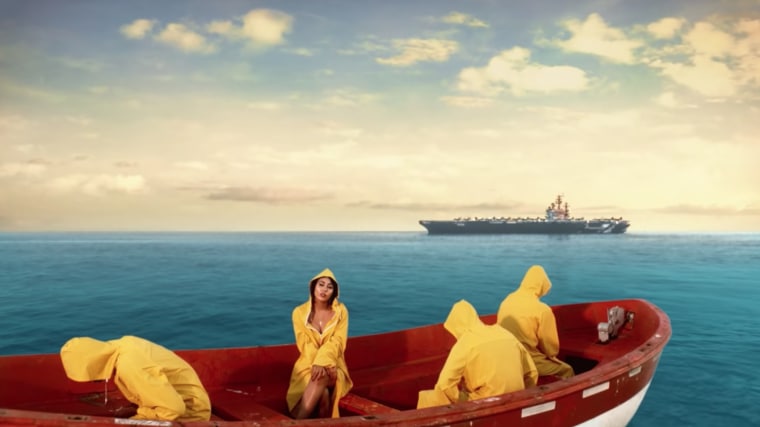 "See You Again" also features frequent Tyler collaborator Kali Uchis, whose sunny yellow raincoat serves as a major visual focal point.
3. Salute your leader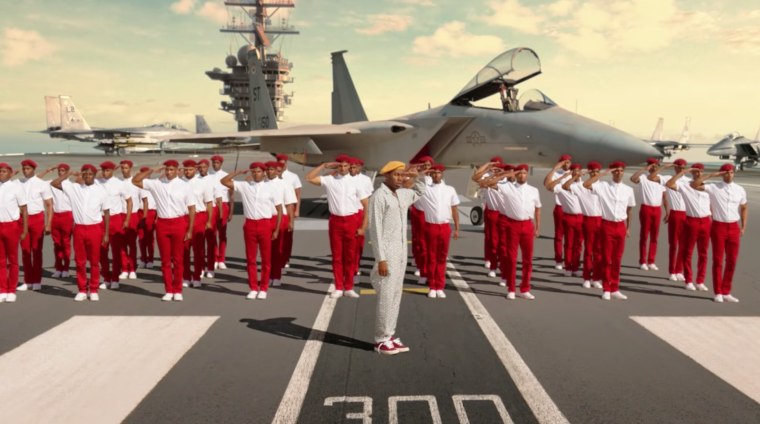 Tyler, the Creator had fun with the colors in this video, and the crisp red of the army cadets's pants and berets are a startling contrast to his pastel, floral jumpsuit and mustard beret.
4. Soviet shadows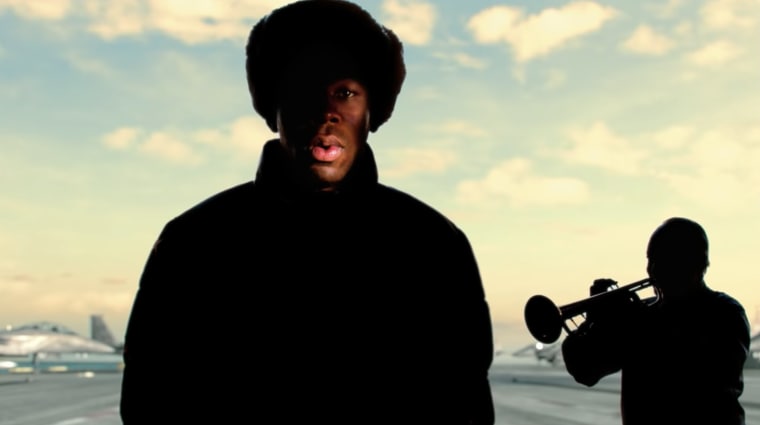 Yet another insanely good shot, this time supported by a Russian Ushanka hat shrouded in shadows.
Tyler gives a nod toward his affinity for bucket hats with his sheet ghost doppelgänger-turned-bee swarm, and it's a reminder of his no-fucks-given sense of humor.
Thumbnail via Tyler, the Creator YouTube.